Like most of our journeys, this one started at the train station. Instead of purchasing our usual Bavarian regional train ticket we bought the Quer-durchs-Land one that lets us travel anywhere in Germany for a flat rate. Although there are 16 German states we've only managed to visit the one that we live in so far (aside from when we've flown in and out of Frankfurt). This was our first trip to Baden-Württemberg and it was fitting that we were headed straight to the capital, Stuttgart.
This was also the first trip where we left our luggage and our pet at home. It was just under three days total and was a test run for all the weekend roller coaster trips that we hope to take this year. Traveling with so little gave us an unprecedented sense of freedom that helped us to explore more of Stuttgart than I thought we would. In fact, it seems that we spent more time sightseeing because of our limited time – we just get lazy if we have several days to spend in a city.
We arrived on Sunday afternoon and headed to The Burger Republic for an early dinner. Mr. Meena found this restaurant online and we were quite interested in trying out their American cuisine.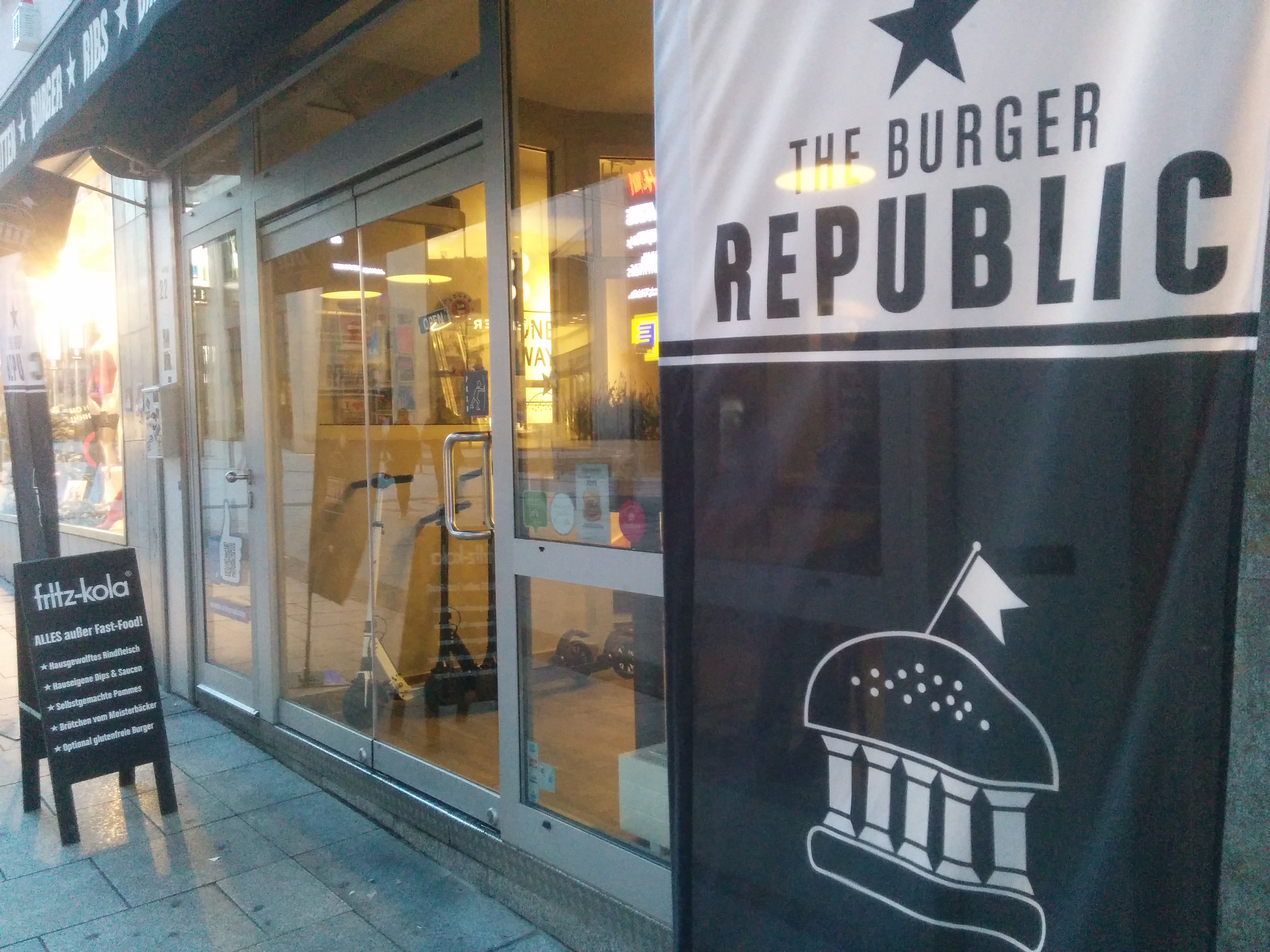 We headed up to the second floor and looked over the menu that featured a variety of burgers, including pulled pork, steak, Swiss cheese, and even a teriyaki burger.  We both decided to have the signature 'Republix' burger and we weren't disappointed.  The portion sizes were wonderfully adequate but not oversized (so perhaps that aspect wasn't all that American) and the ingredients were super fresh and delicious.  It's similar to a Five Guys Restaurant – just healthier.  You should know, however, that Germans tend to eat their fries with a fork.  I realized this only after I was halfway through my struggle to eat the short and stumpy fries by hand.
Next we headed down the shopping street to Schlossplatz – a massive square that used to be a military parade ground.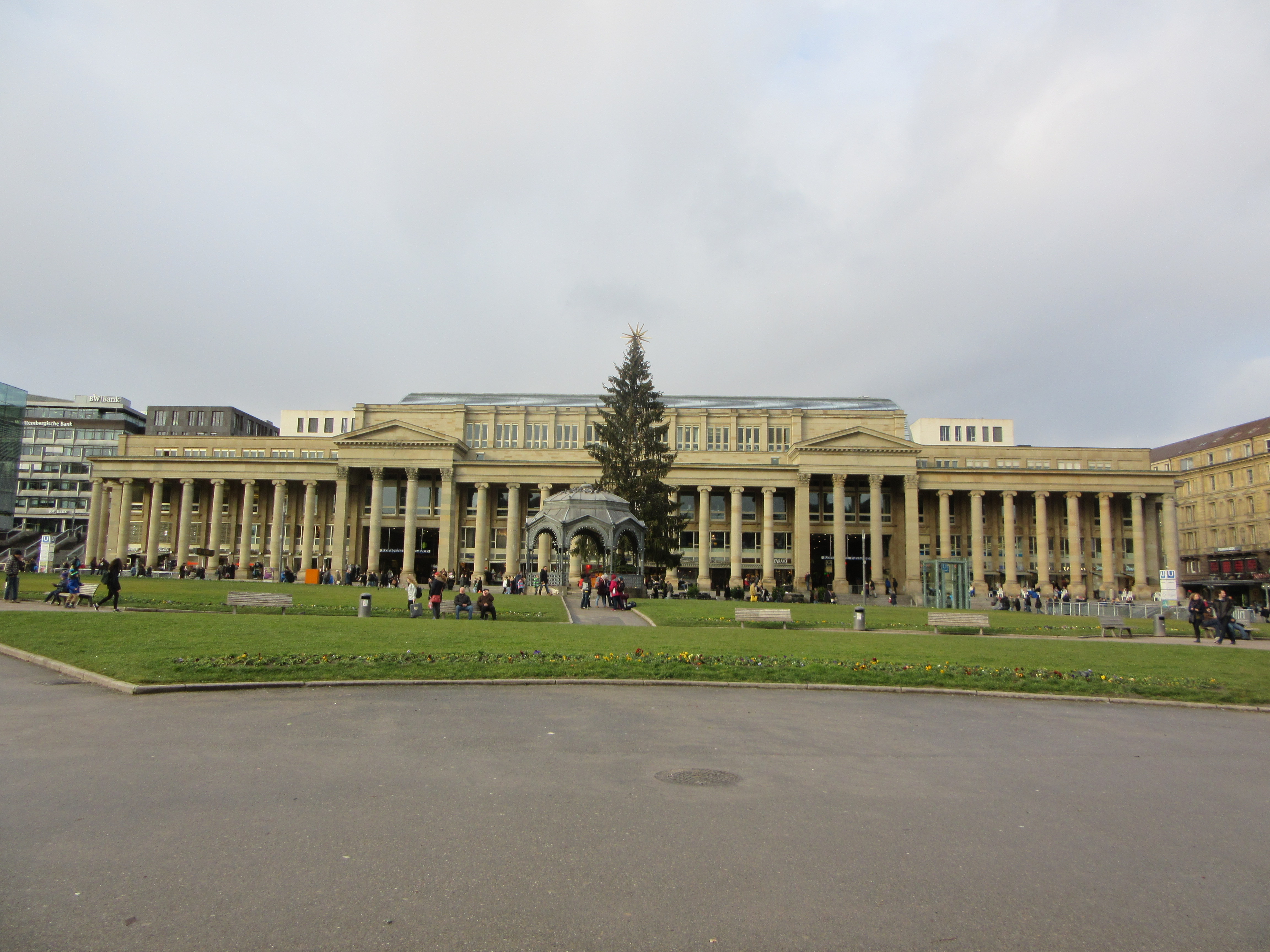 I instantly loved this square because of how wide open it was and how much they had packed into one area.  There's the Neues Schloss (New Castle), the Königsbau mall, the Art Museum, the Alte Kanzlei (previous office of the chancellor), plus the fountain and bandstand.  I could picnic there every day and be happy.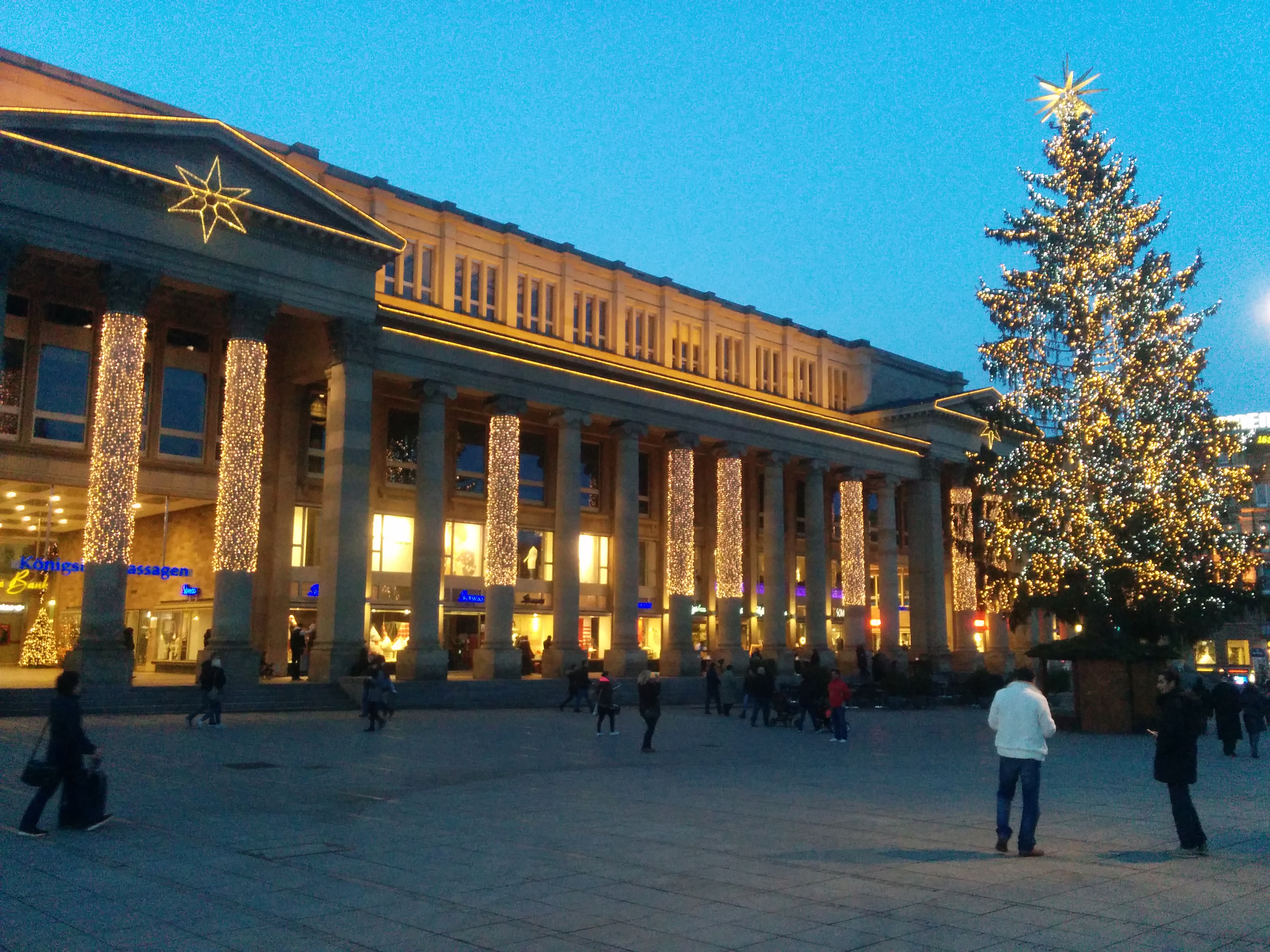 The Christmas decorations were still in place at the mall.
We headed to the hotel afterwards – once again thankful that we had the freedom to wander without luggage until we felt like calling it quits.  I got to cross off one of my bucket list items that night when Mr. Meena and I ordered room service!  It was a thrilling experience even if it was expensive and we won't be doing it again anytime soon.
The next morning we got up bright and early to climb a mountain.  Technically it was a hill, but it felt like a mountain.  We tried to take the most direct route instead of the recommended one – and ended up traipsing through someone's backyard, taking one of the steepest and muddiest trails up the mountain-like hill, and then losing the trail altogether before finally making it to our destination.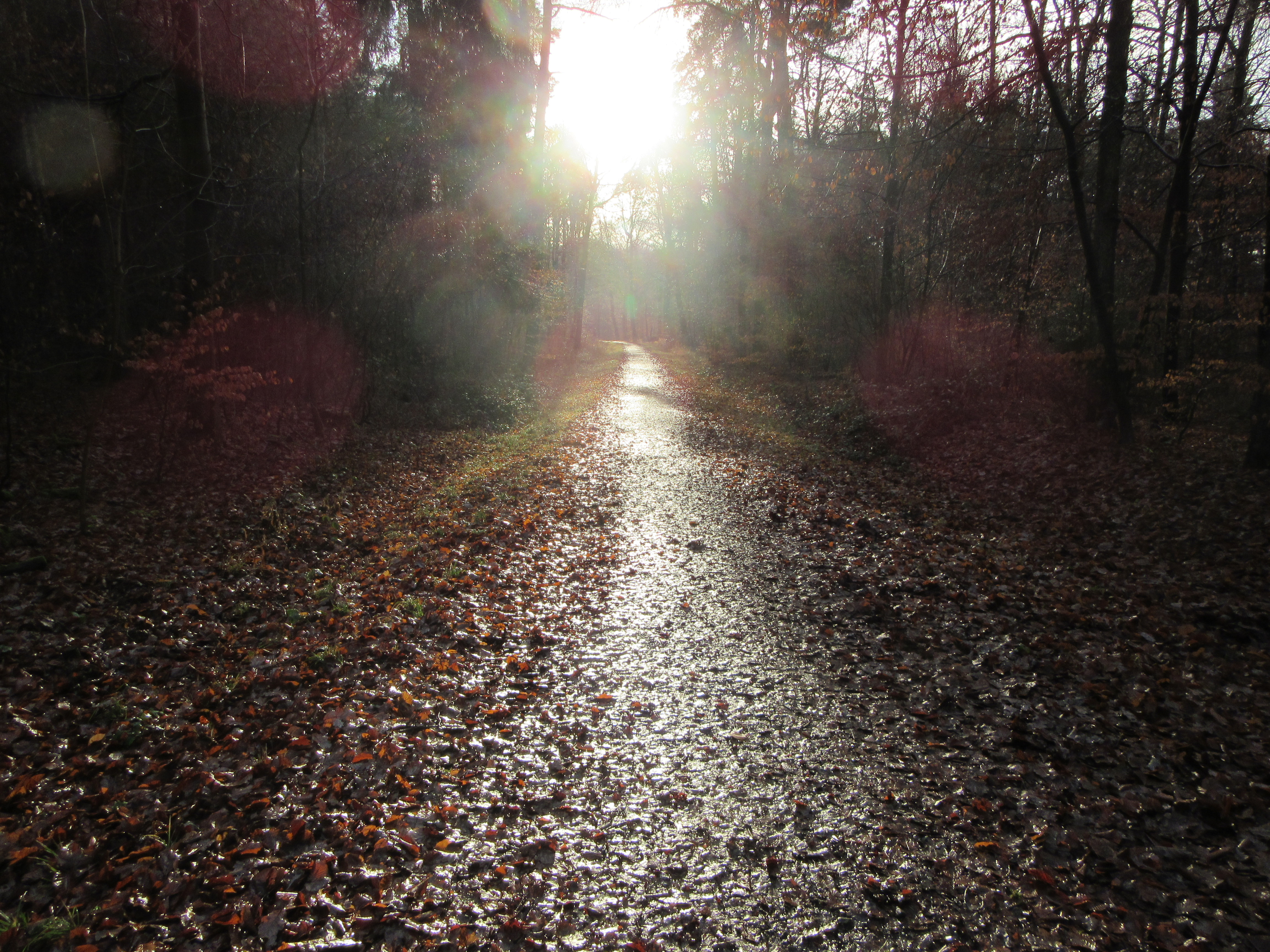 This is what it looked like when we finally did find the trail again.
We climbed up at least 511 meters to see the Rubble Hill at Birkenkopf.  The rubble that gives Rubble Hill its name came from buildings that were destroying during WWII.  Visiting the pile of debris gives you a hint of the destructive force of the war as well as a great view of the city below.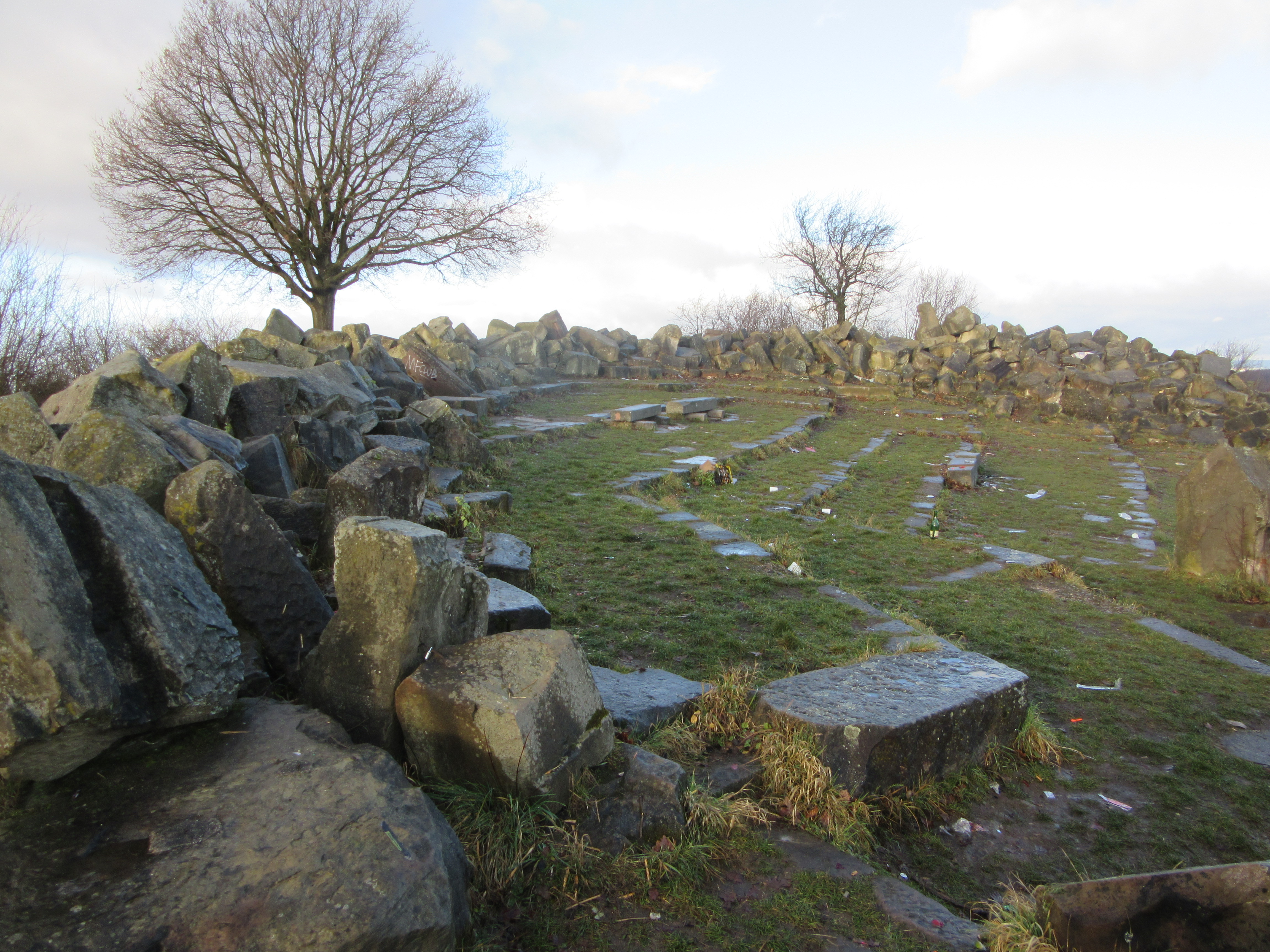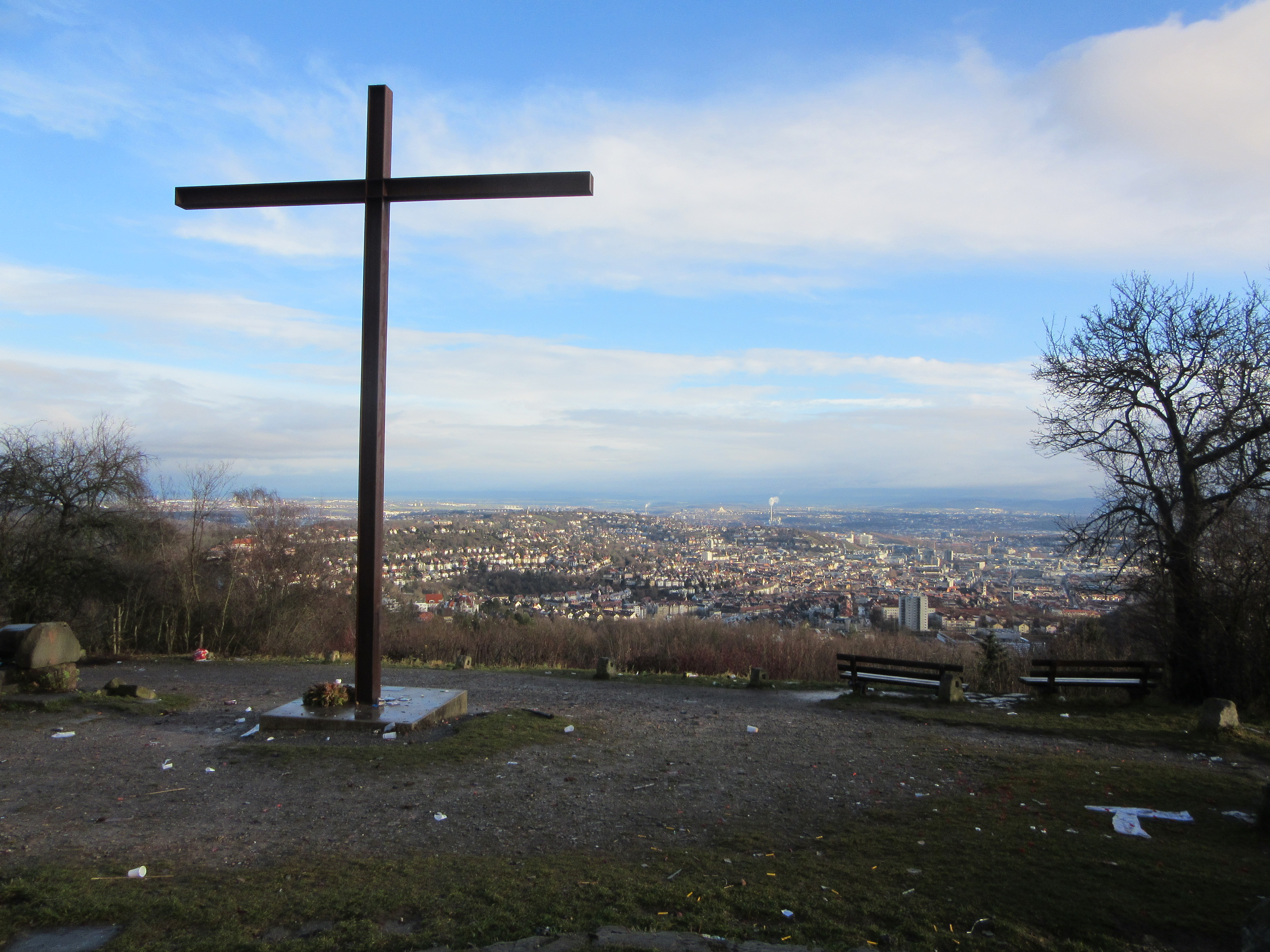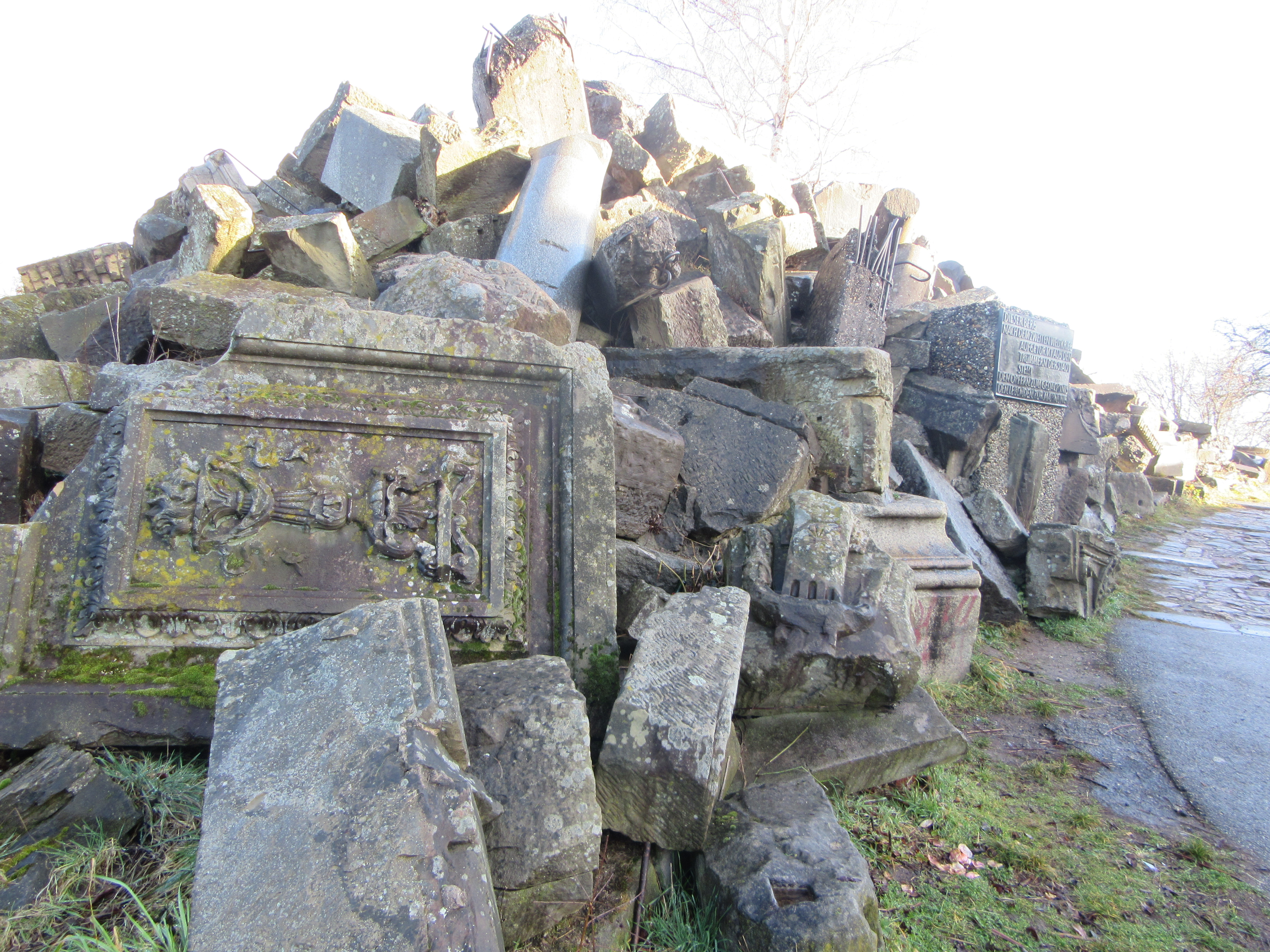 Mr. Meena's favorite part of the hill was this iconic tree, which we were able to spot from multiple other sites throughout the city.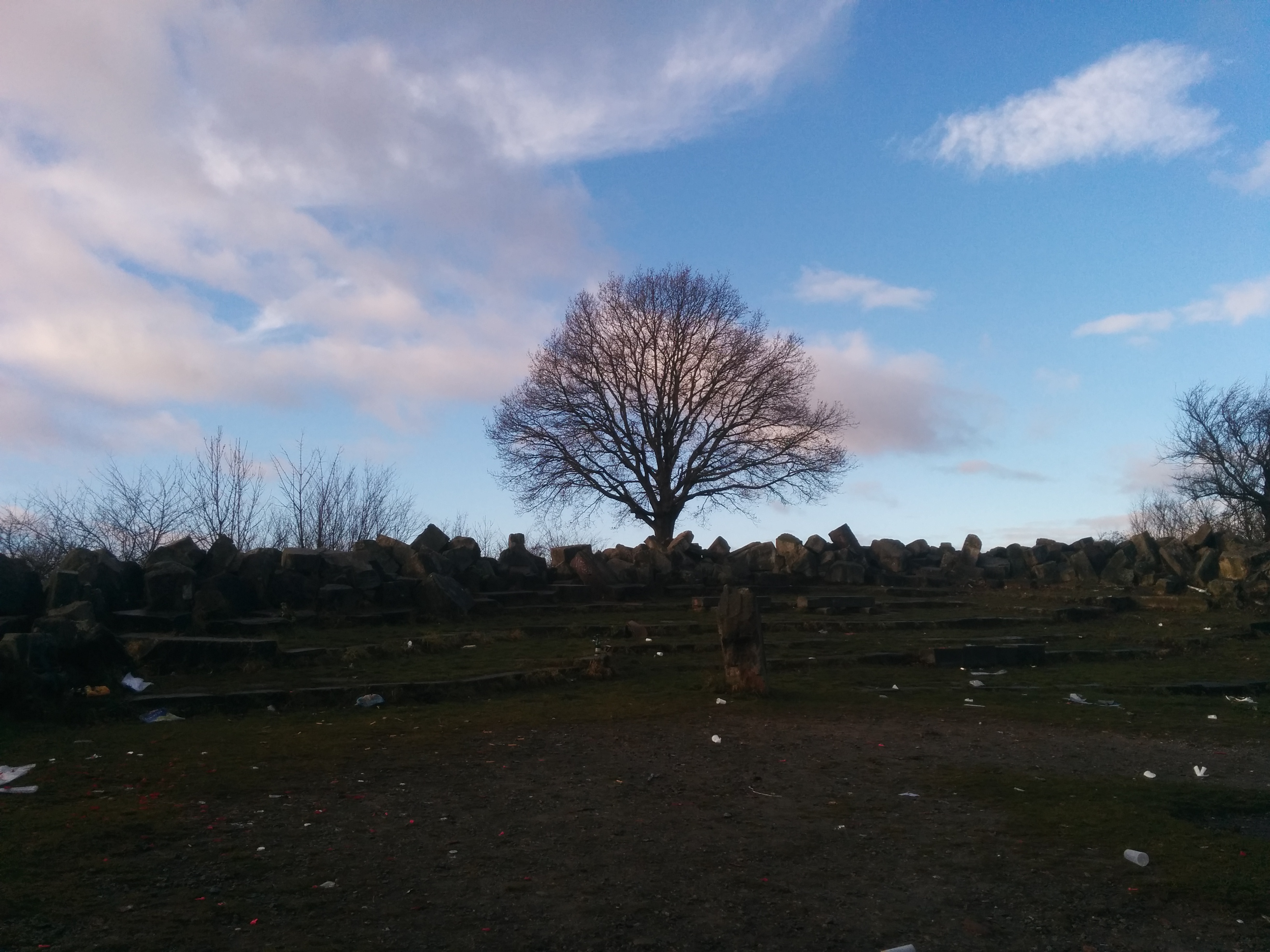 The only downside to this attraction is that it was pretty trashed from the New Year's celebrations.  There was debris scattered around, empty bottles along the trail, and even evidence of a bonfire that partially destroyed one of the building pieces (fires are prohibited at the site).  I have to say that I was very disappointed with how dirty Stuttgart still was several days after the celebrations; I recommend visiting at a different time in the year (or at least later in January) to avoid the trash.
That afternoon we headed to my favorite spot in all of Stuttgart: the Marktplatz in Bad Cannstatt (near the Neckar River – not the Marktplatz where the Stuttgart Rathaus is located).  The platz itself wasn't that impressive – but the surrounding area near Marktstraße was filled to the brim with old town architecture and history.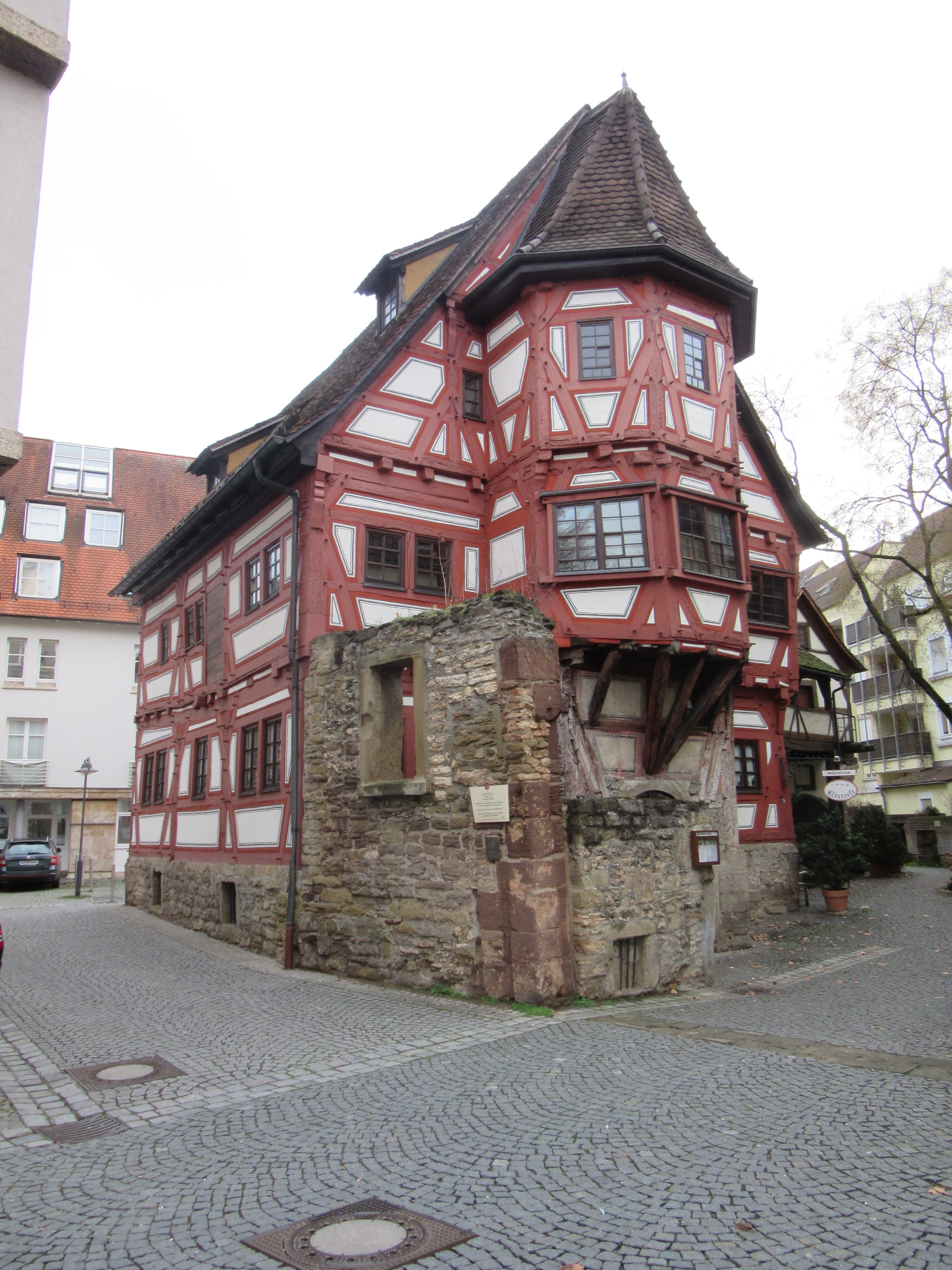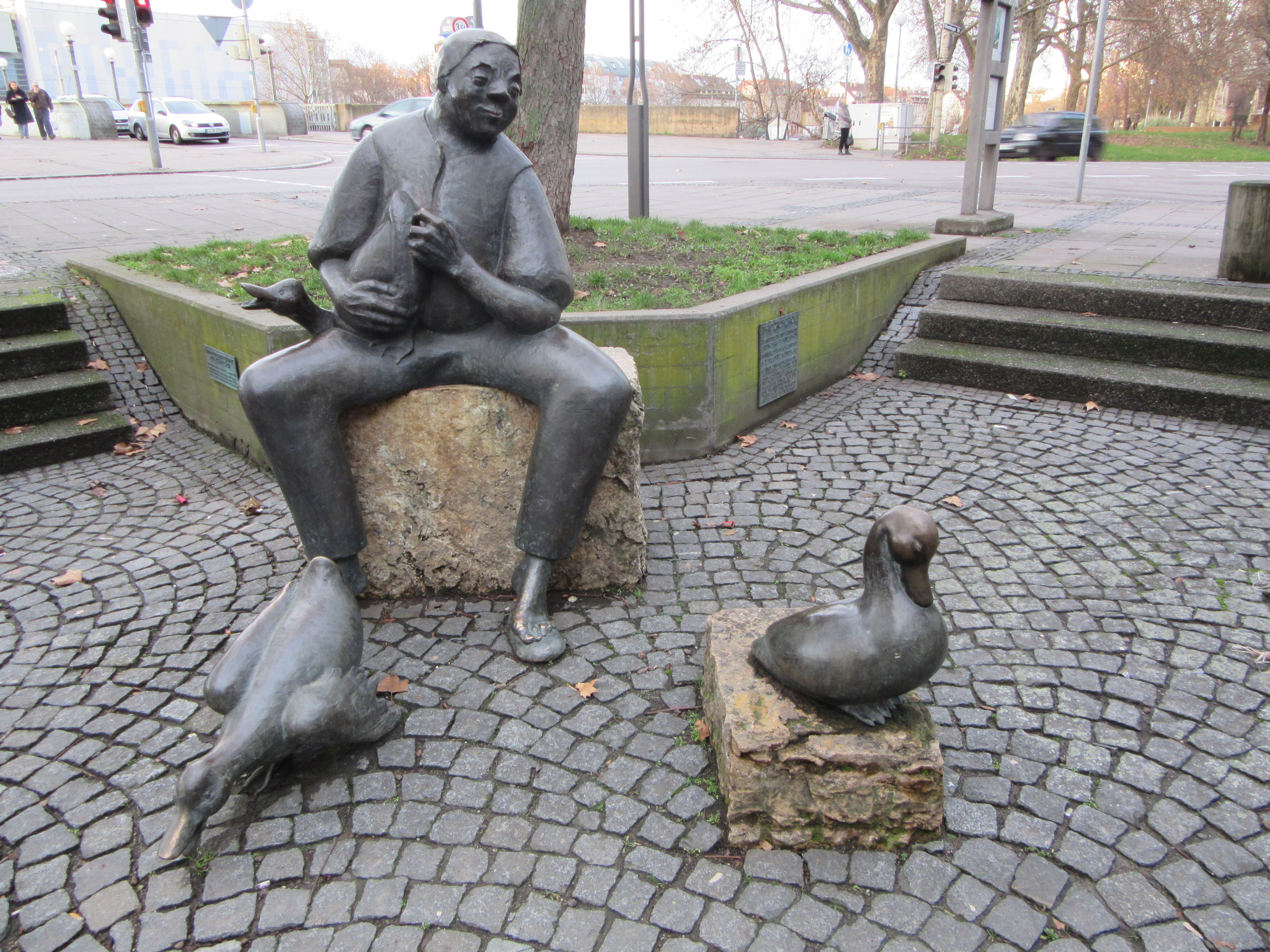 This is a monument to Thaddäus Troll, a German writer who was born in Bad-Cannstatt, showing a character from one of his plays.  It's quite goofy and I love it.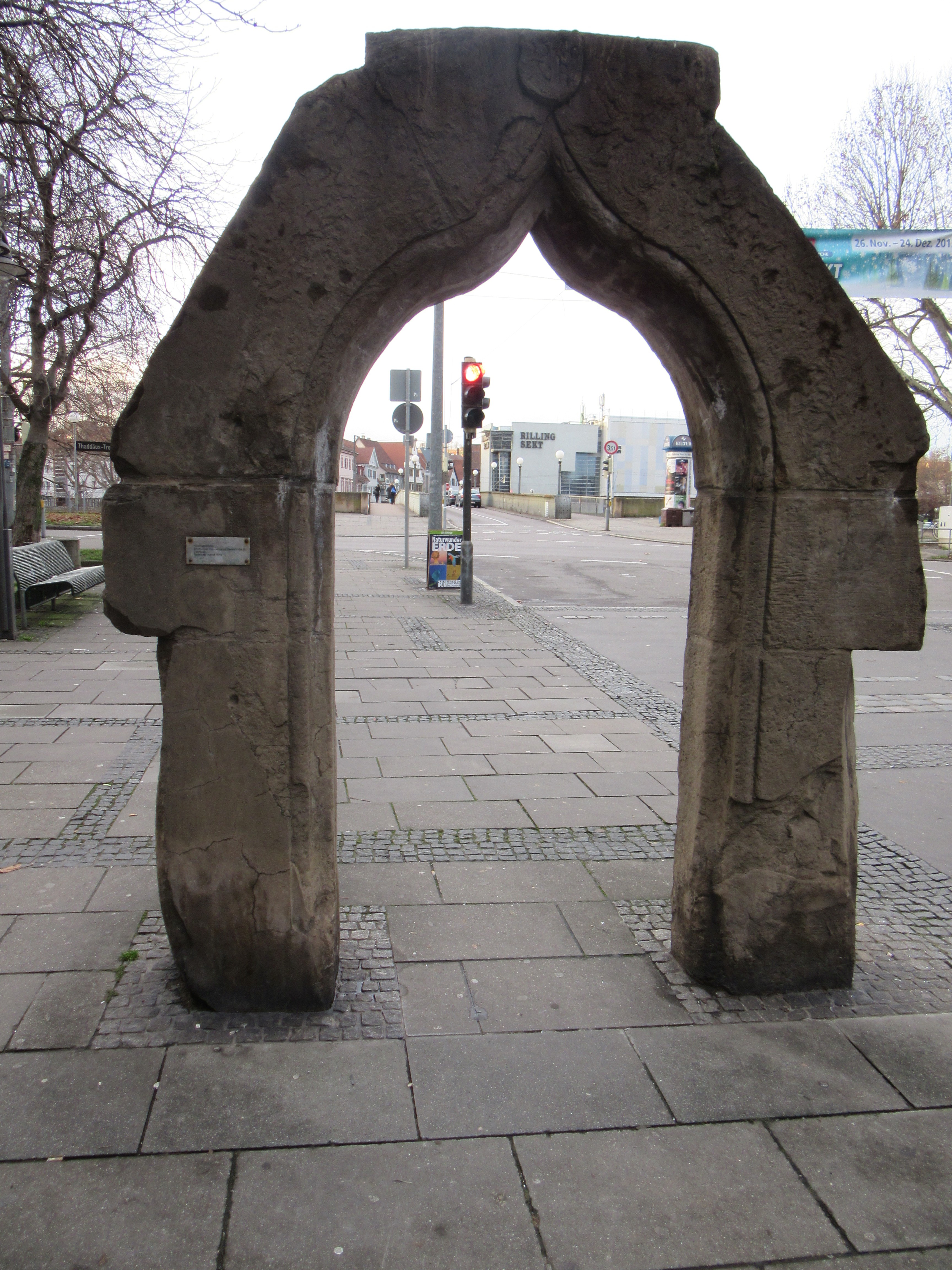 This is the Ogee Portal, a relic from 1560 that used to be an entryway to Marktstraße.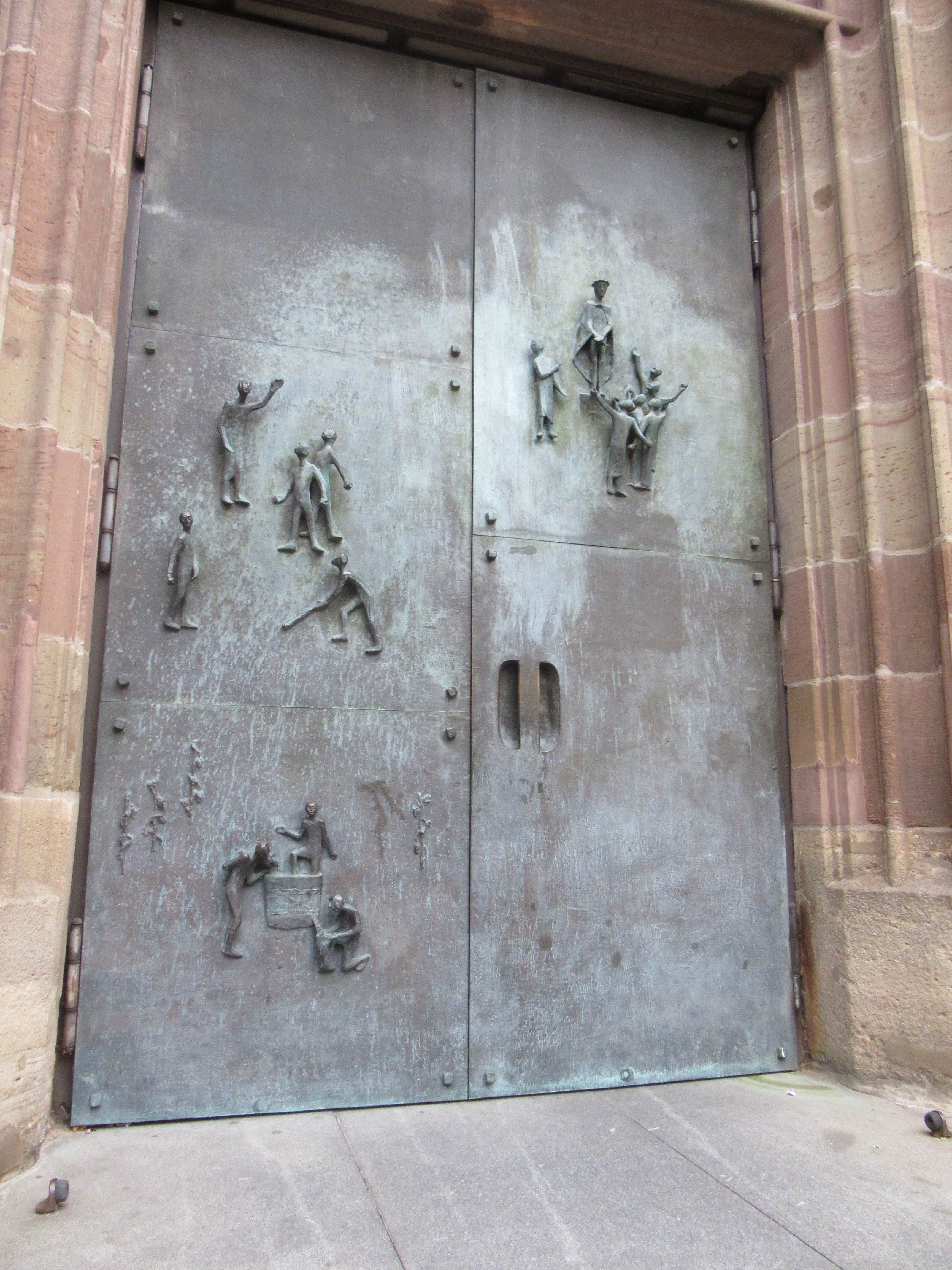 This is the door to the Stadtkirche – the only Gothic church in Stuttgart that made it through WWII nearly unscathed.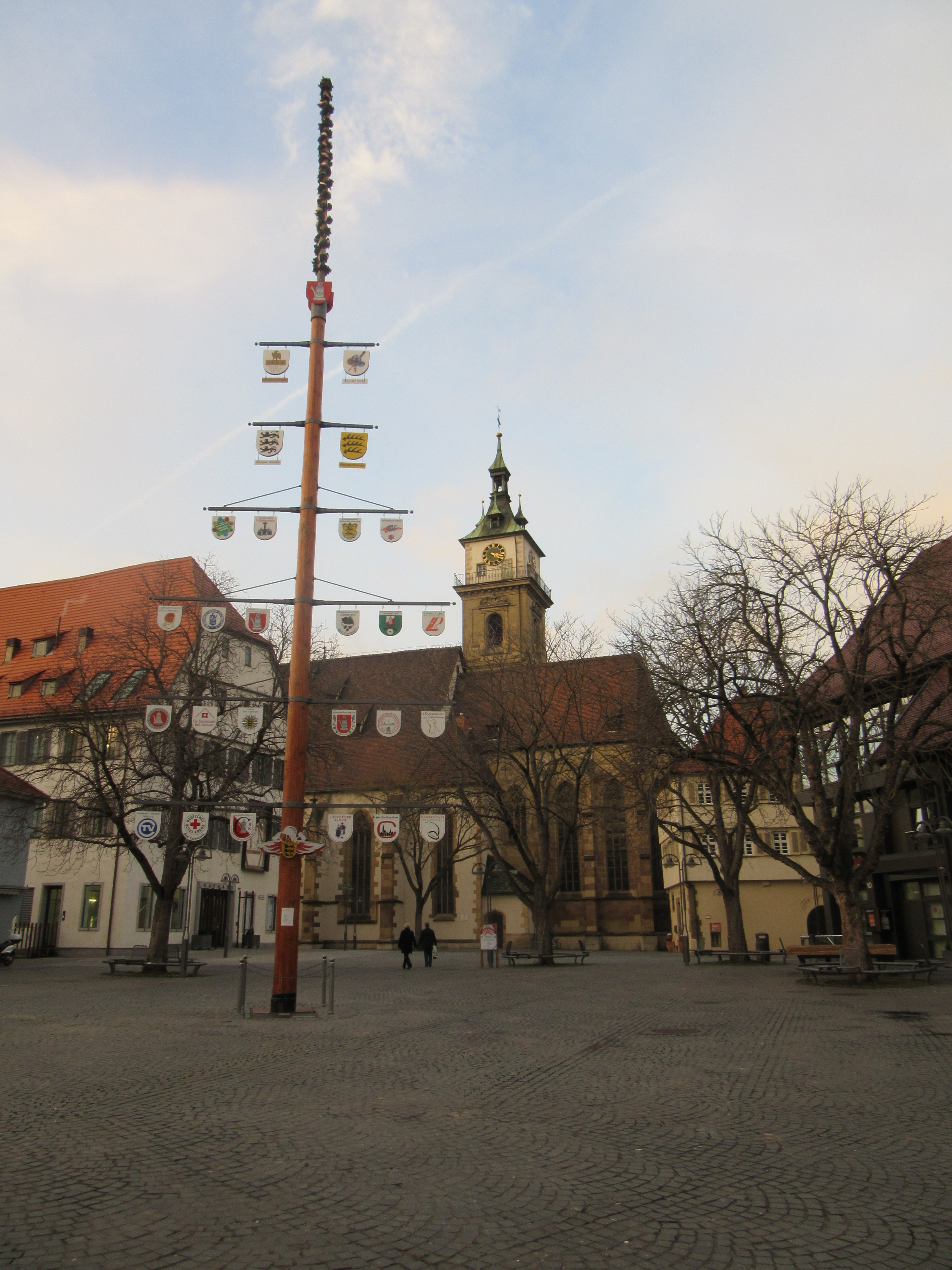 Here is the Marktplatz; it was quite empty on a Monday evening, but lovely all the same.
I wanted to stay in this part of town for much longer, but it was getting dark and I had promised Mr. Meena a mall visit.  If we go back I plan to return to Bad-Cannstatt much earlier in the day.
On our final day in Stuttgart we headed straight for the tower in Killesberg Park.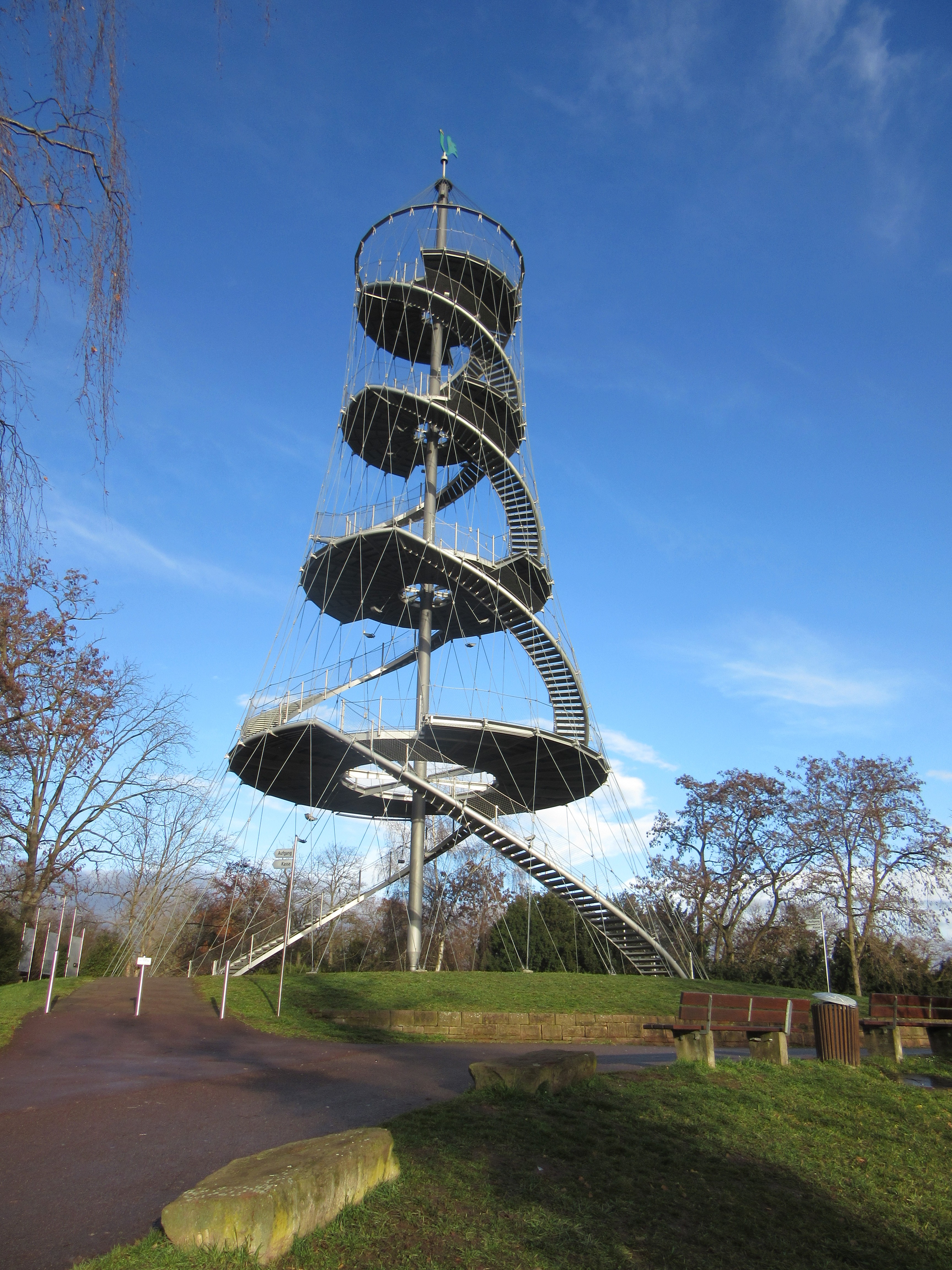 Pretty cool, huh?
It's 40 meters tall and sways in the wind – so put on your brave face if you make the trek out here to climb the tower.  But the views are worth it!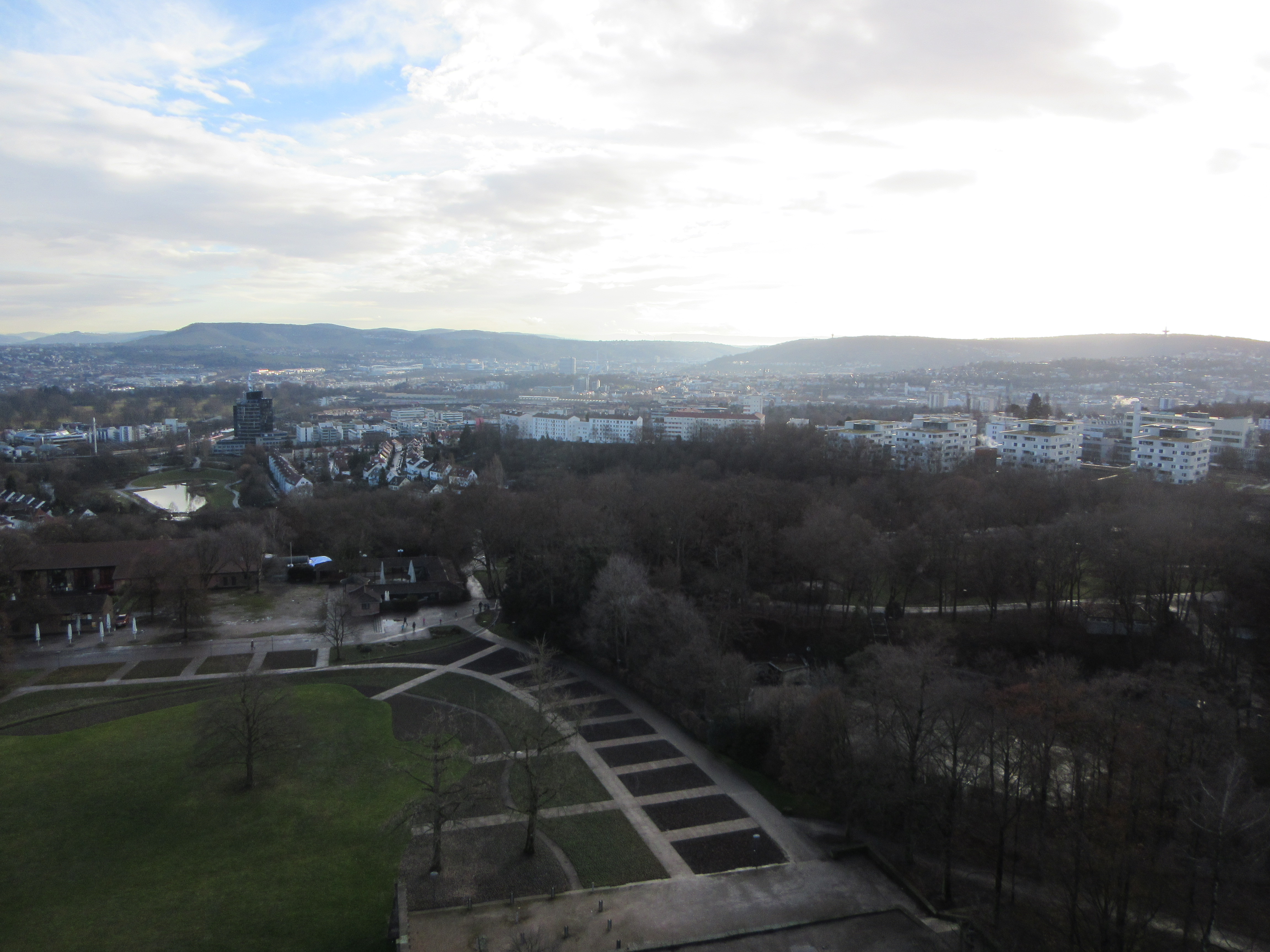 The park itself is a bit underwhelming and poorly designed (in my opinion), so we headed back to the subway right after climbing the tower.
Our final stop in Stuttgart was the library.  I highly recommend taking time to walk around this building – and I'm not just saying that because it has free bathrooms.  It's gorgeous.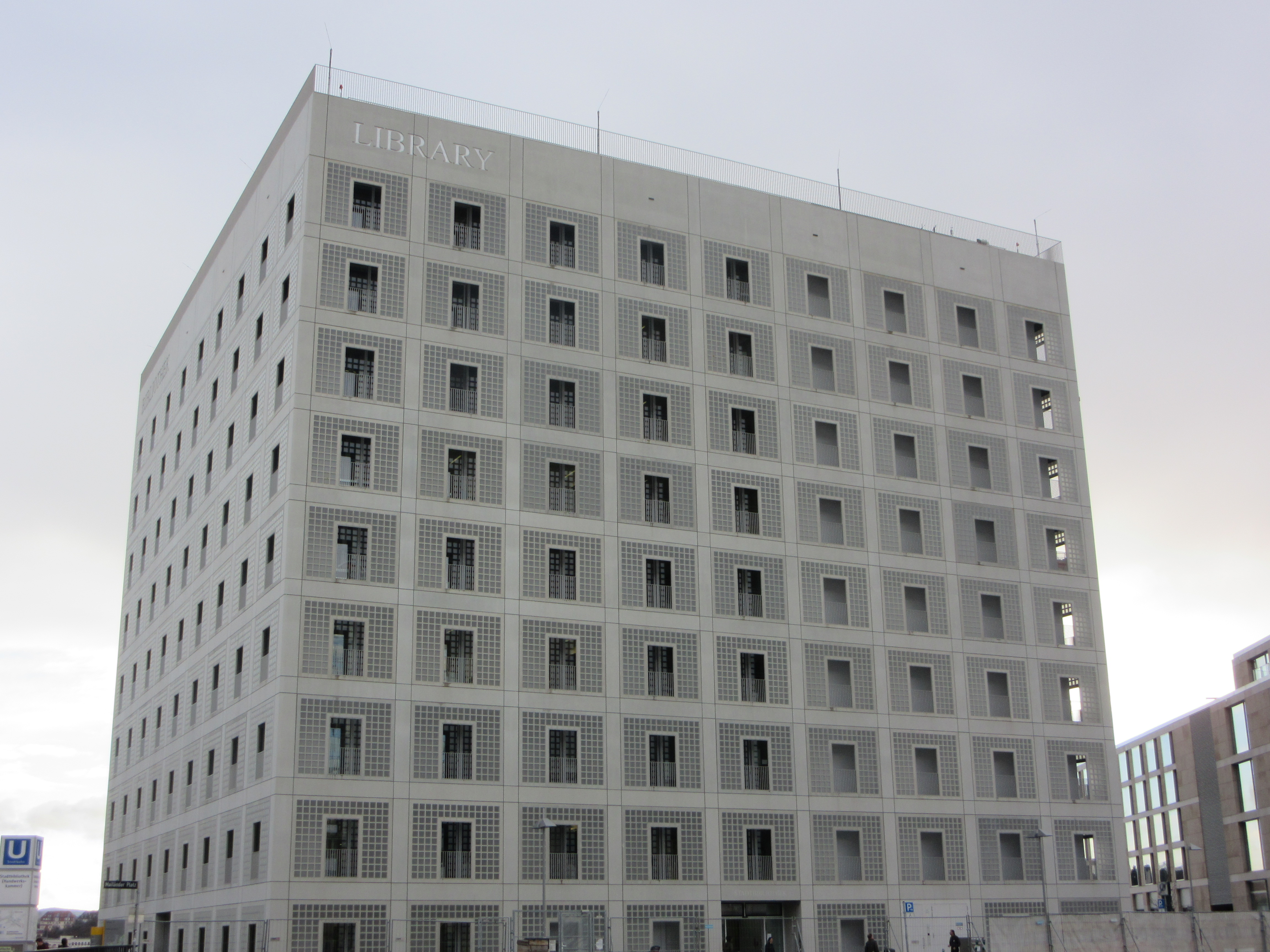 See all of the openings in each block?  You can actually go walk around outside the building on the different levels.  How cool is that?  I don't think that would happen in America… there's too much potential for trouble.
When you walk in the entrance on the ground floor be sure to check out the information desk.  There's a glass wall behind it where you can watch little electric vehicles take various tracks as they carry books upstairs.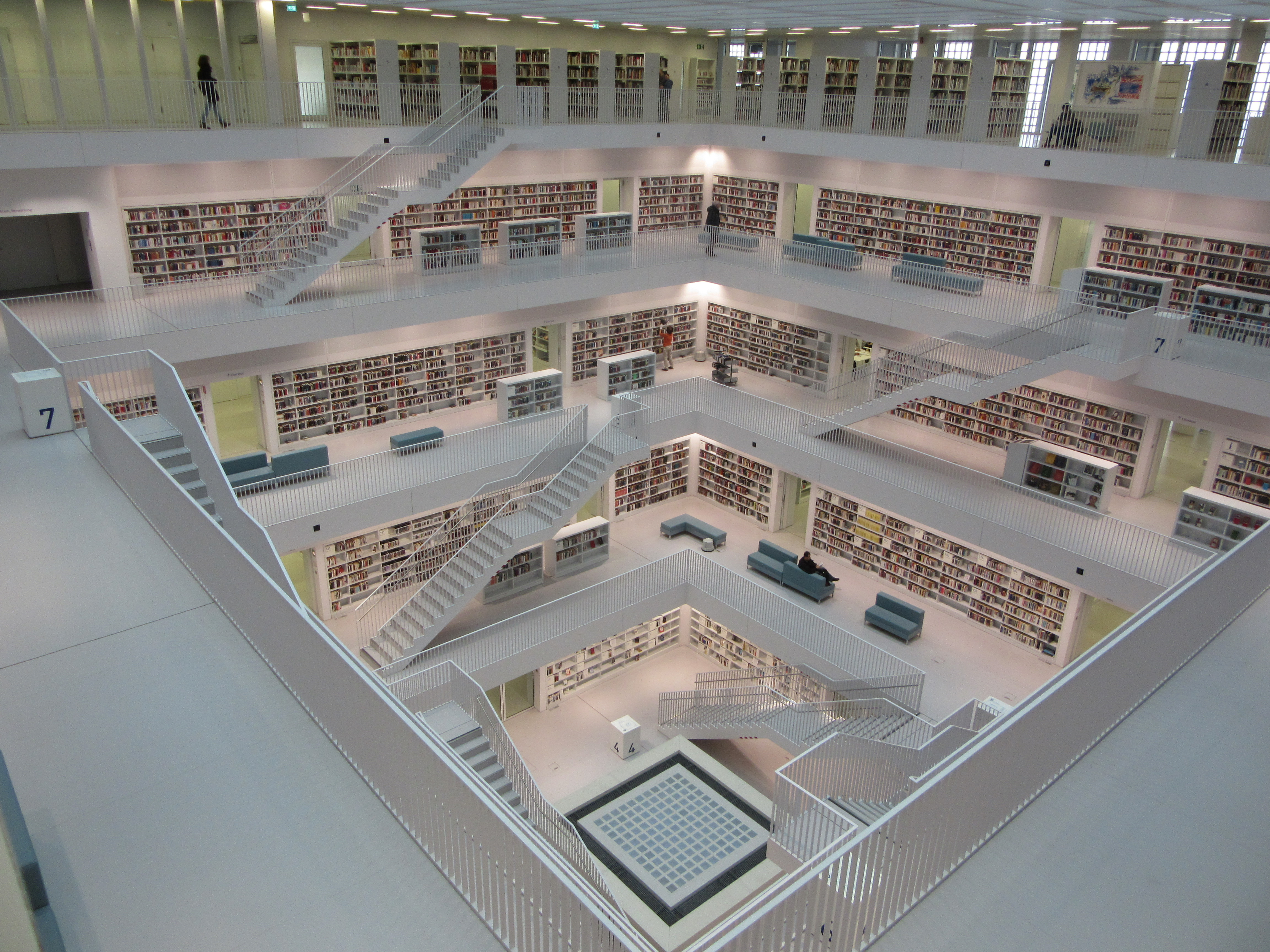 I could look at this all day long!  The design is simply stunning.  There's a café on the 8th floor where you can sit and gaze upon this white space.  And if you get tired of looking around inside you can head up to the roof!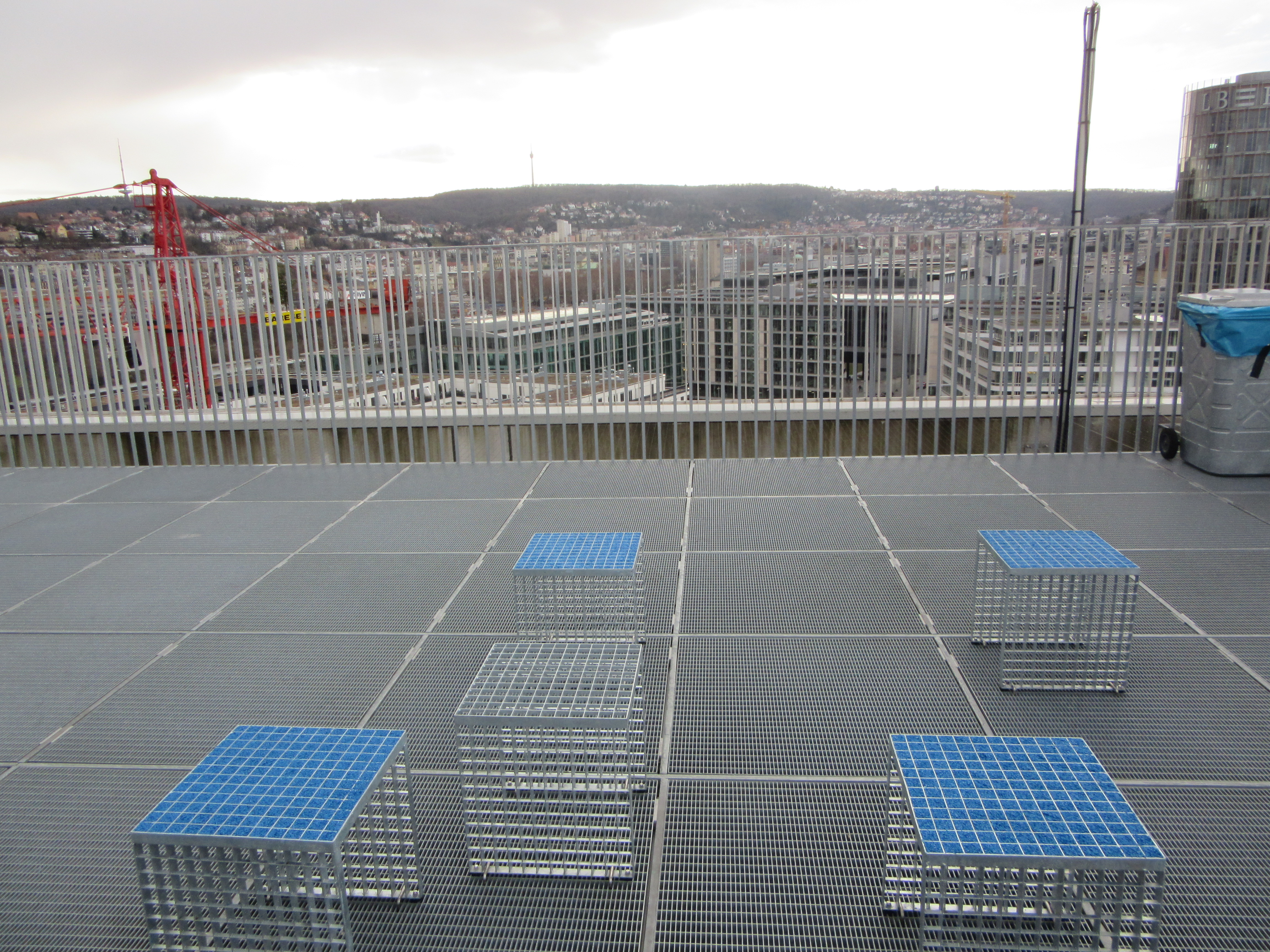 I was so pleased.
Those were my favorite six places that we saw in Stuttgart, but here's a quick review of the other attractions that were just okay (in my opinion):
Milaneo Mall. This is a beautiful mall but it has a confusing layout.  I only recommend shopping here if you have a lot of money and don't mind the pushy German crowds.  It's okay for a quick stroll.
Porsche Museum. I'm not a huge fan of museums so I don't have a lot of ideas of what to compare this one to.  While there were some really cool cars inside, I didn't feel like it offered enough for the €16 we spent on two tickets.   Plus, it's jam packed with photographers that keep trying to break the rules about where they  are allowed to stand.
Feuerseeplatz.  This is a church surrounded by a small lake that's ranked pretty high on Tripadvisor.  It's not as grand as the reviews and photos lead you to think it is, but the church design is interesting.
Of course there's plenty more to see and do in Stuttgart.  When it's warmer I hope we can return to enjoy some of the gardens and the zoo.  I found the people in Stuttgart to be some of the kindest that we've met so far in Germany.
Have you been to Stuttgart?  Share any recommendations you have in the comments!