I vividly remember stepping carefully among the cobblestone streets of Charleston with my Dad during a ghost tour, even though we took that tour almost a decade ago.  We exchanged sharp glances and whispered conversation each time we learned something new and intriguing from our tour guide.  We didn't put much stock in the supernatural, but we were happy to learn more about Charleston and its history as we walked the streets that night.  It was ultimately one of the most memorable trips we had taken together; the ghost tour helped us to get out of our comfort zone and turned out to be a great bonding experience.
Who would have thought that a haunted tour could make for such an educational and unforgettable trip?  Over the years as I've grown older, I've realized that many ghost stories and fairy tales are actually based in truth (Grimms' Fairy Tales, for example).  I have a new appreciation for visiting haunted places as those trips can be turned into attention grabbing history lessons.
If you are looking for haunted places to travel for Halloween then be sure to check out this infographic on 13 spots in the United States, followed by instructions for visiting each one and a map with all their locations.
Disclosure: This post is sponsored by the Executive Gift Shoppe.  However, all opinions (and fear of certain haunted places) remain my own.


Infographic by the Executive Gift Shoppe.
How to visit the haunted places:
1| The LaLaurie Mansion: This residence is privately owned and not open to the public.  You can visit the outside by yourself or book an informative tour from Ghost City.  Choose either Ghost of New Orleans Tour ($20 for an adult ticket) or Killers and Thrillers East Tour ($30 for an adult ticket).
Address: 1140 Royal St, New Orleans, LA 70116
2| Eastern State Penitentiary: This facility is a museum and historic site open year round.  General admission starts at $14 for an adult ticket and includes an audio tour, although you can also book a guided tour.  There is also an annual Halloween called Terror Behind the Walls that takes place at night and starts at $20 for an adult ticket.
Website: https://www.easternstate.org/
Address: 2027 Fairmount Ave, Philadelphia, PA 19130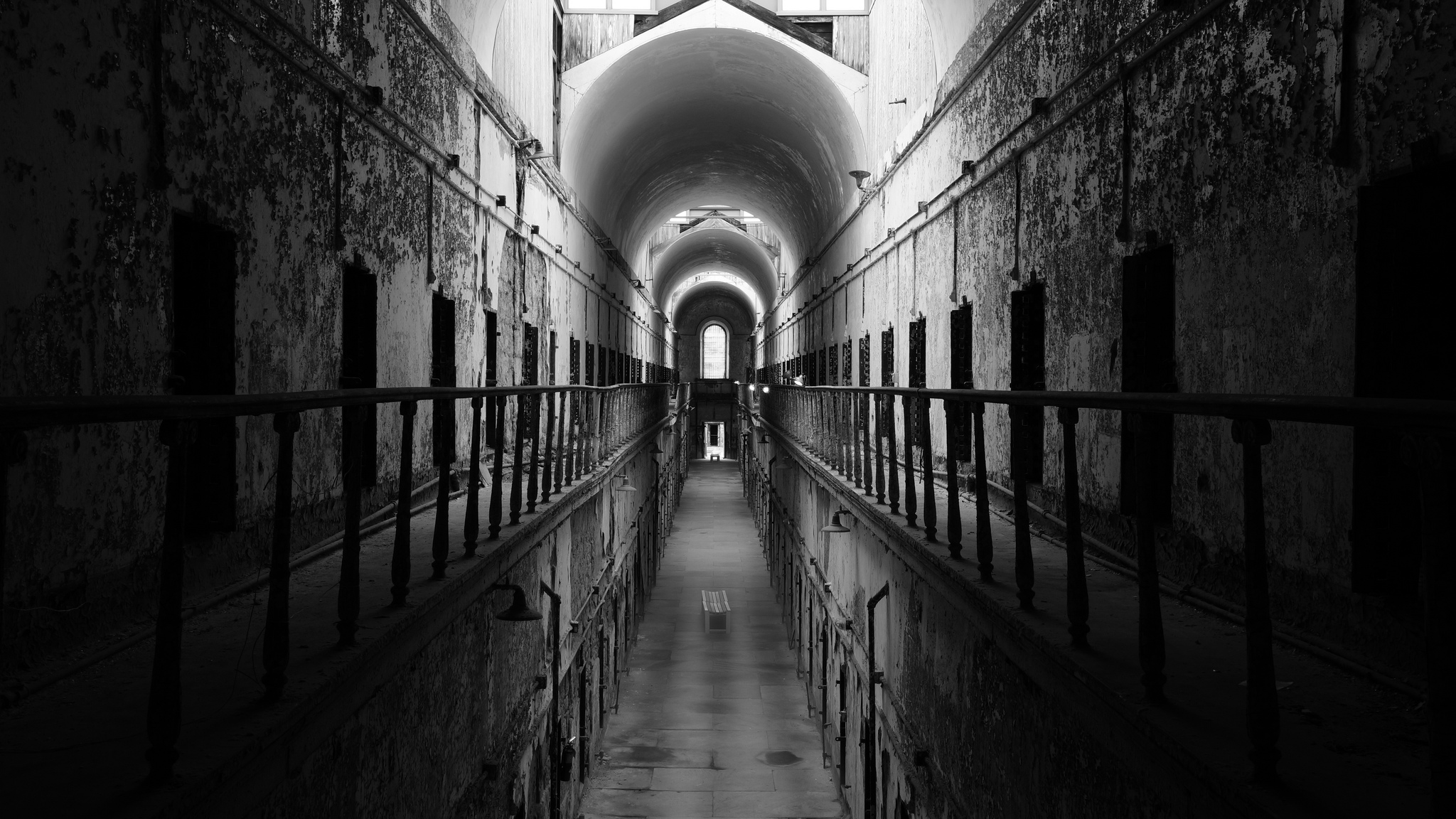 Photo via Flickr licensed under CC BY 2.0.
3| Lizzie Borden Bed and Breakfast: You can visit for an evening tour or you can even stay overnight at this haunted place.  The tours are $20 for an adult ticket and the room rates start around $200/night.  Staying overnight seems to be quite popular as there weren't many available rooms when I was browsing the website.
Website: https://lizzie-borden.com/
Address: 230 2nd St, Fall River, MA 02721
4| The Stanley Hotel: The hotel is definitely one of the more famous haunted places on this list, and there are lots of options available if you're interested in visiting.  You can stay overnight (rooms start around $250 a night), book one of their tours (which range from $20-30 for an adult ticket), stop for a meal in the hotel restaurant, or take part in one of the many events hosted by the hotel.
Website: http://www.stanleyhotel.com/
Address: 333 E Wonderview Ave, Estes Park, CO 80517
5| Hotel Monte Vista: You can walk or drive past this hotel, which sits just one block north of U.S. Route 66, stay overnight (their hostel style rooms start at just $70 a night), or enjoy live music and drinks at their Cocktail Lounge.
Website: http://www.hotelmontevista.com/
Address: 100 N San Francisco St, Flagstaff, AZ 86001
6| Gettysburg Battlefield: The Battle of Gettysburg took place in what is now the Gettysburg National Military Park.  It's free to visit the park and visitor center, but there is an entrance fee for the museum exhibits.  You can tour the battlefield by car, bicycle, or on foot.  There are audio tour guides available for download and you can also you can purchase tours from the National Park Service.
Website: https://www.nps.gov/gett/index.htm
Address: 1195 Baltimore Pike, Gettysburg, PA 17325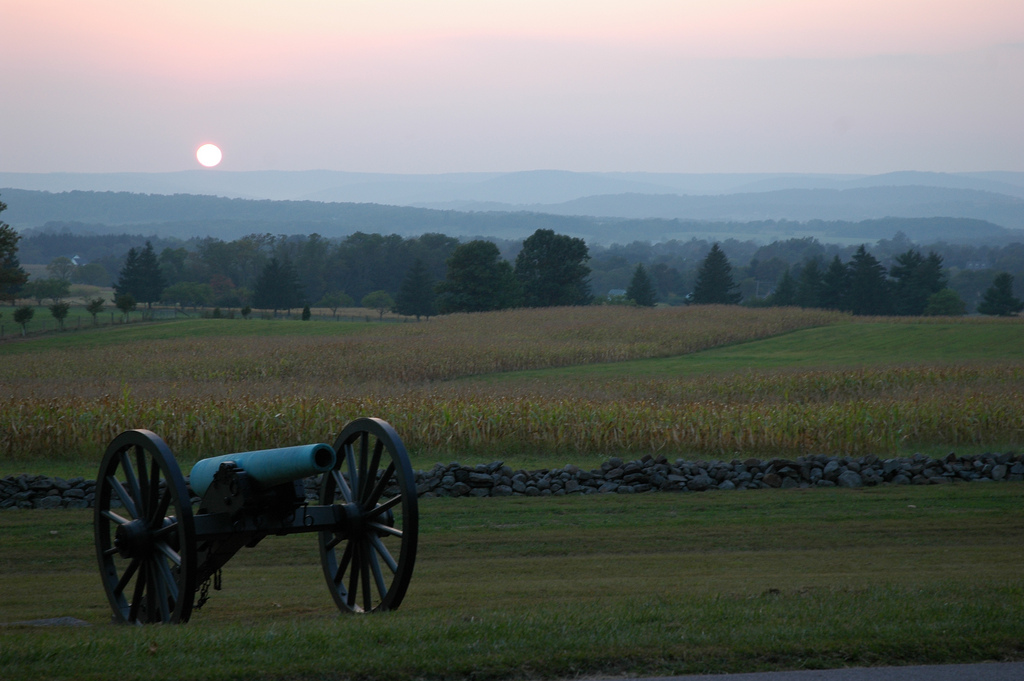 Photo via Flicker licensed under CC BY 2.0.
7| St. Augustine Lighthouse: Tickets to the lighthouse are $13 for adults and include several guided tours and interactive programs.  However, if you really want to experience the light station as one of the historic haunted places, then you may want to book the Dark of the Moon Ghost tour, which takes you inside the tower at night (it costs $25 for an adult ticket). Tip: be sure to use their coupon for booking online tickets!
Website: http://www.staugustinelighthouse.org/
Address: 81 Lighthouse Ave, St Augustine, FL 32080
8| Queen Anne Hotel: This restored Victorian hotel is so beautiful it's almost hard to believe it could be haunted!  You can book a room starting around $130 a night or stop by to admire the hotel during a tour of central San Francisco.
Website: http://www.queenanne.com/
Address: 1590 Sutter St, San Francisco, CA 94109
9| Winchester Mystery House: This sprawling mansion is a private residence that can be toured throughout the year with four different tour options ranging form $20 to $49.  You can see it from the street if you drive past, but you may want to consider a tour as the house is full of architectural curiosities and is also a designated California historical landmark.
Website: http://www.winchestermysteryhouse.com/
Address: 525 S Winchester Blvd, San Jose, CA 95128
10| Poinsett Bridge: This bridge was added to the the National Register of Historic Places in 1970, yet remains largely unknown.  It's very accessible from Callahan Mountain Road (according to reviews) – you can simply pull off the road and walk down a short trail to the beautiful bridge.
Address: Callahan Mountain Rd, Landrum, SC 29356 (Click here to see the exact location.)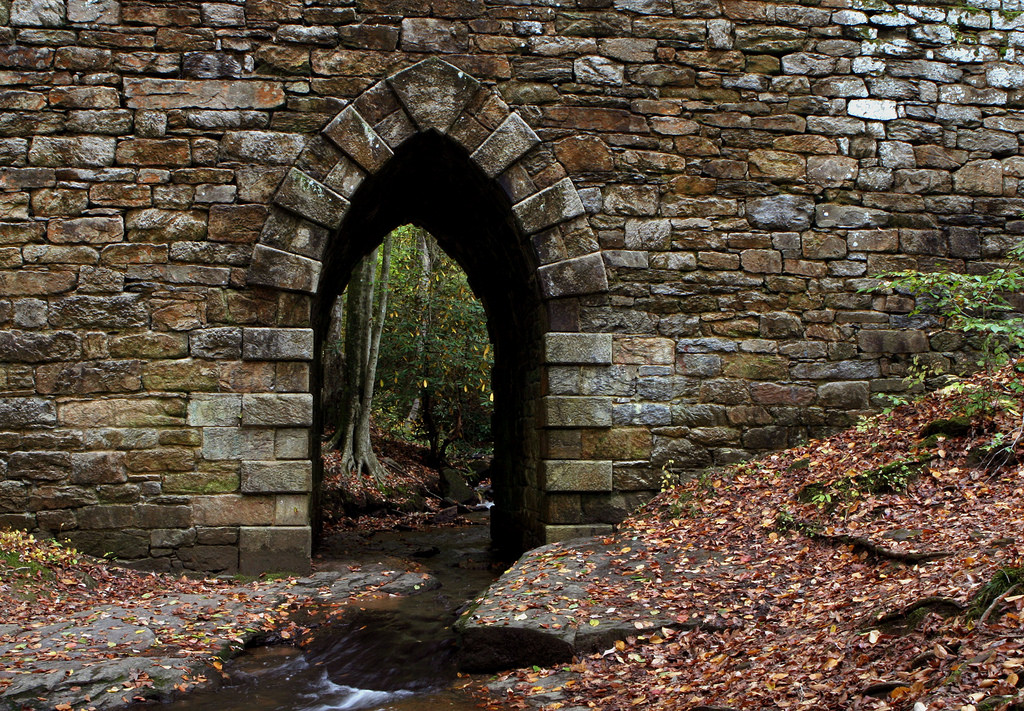 Photo via Flicker licensed under CC BY-SA 2.0.
11| Clinton Road: This 10 mile stretch of road in New Jersey is a desolate, heavily wooded highway that comes with several spooky legends (you can read about them here.  You can expect very little traffic if you make the trip to drive on Clinton Road, which is located in West Milford.
*You may have noticed this attraction was incorrectly labeled as located in Greenville, SC in the infographic.  Check the map in the next section of this post for the exact location of the road.
12| Ghost Ranch: The ranch is a 21,000-acre retreat and education center.  But you don't have to attend a retreat or class to enjoy this venue.  After paying a $5.00 conservation fee you are free to enjoy the hiking trails, museums, and campus grounds.  You can also choose to pay for a guided tour, a meal at the dining hall, horseback ride, or even a massage.
Website: https://www.ghostranch.org/
Address: 280 Private Drive 1708 Highway US 84, Abiquiu, NM 87510
13| Villisca Axe Murder House: This house is easily viewable as it sits on a residential street in Villisca, Iowa.  You can also enjoy this as one of the historicaly haunted places by taking a day tour ($10 for an adult ticket) or booking an overnight stay ($428 for groups from 1 to 6 people).
*This attraction is actually located in southwestern Iowa (not Santa Fe, as indicated on the infographic).
Website: http://www.villiscaiowa.com/
Address: 508 E 2nd St, Villisca, IA 50864
Wondering which of the haunted places are close to you or a place that you plan to visit?  You can see them all at once on this map:
Which spooky attraction was your favorite?  What place(s) would you add to this list?  Please share in the comments!
---
13 Haunted Places to Travel for #Halloween (Infographic). #Spooky Click To Tweet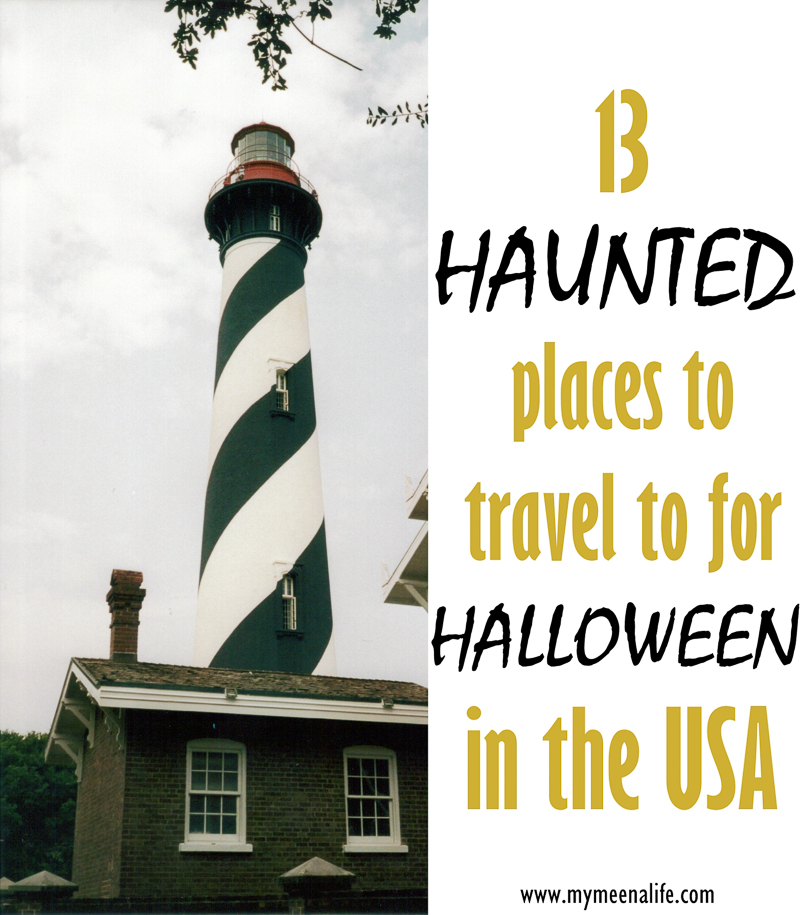 Above photo via Flickr; modifications were made by My Meena Life.
Featured photo (Queen Anne Hotel) via Wikipedia Commons.