The only thing harder than pronouncing 'Neuschwanstein' is having a good time during your visit there.  I wish I was kidding.  This is the castle that everyone knows about because it inspired the iconic Sleeping Beauty Castle at Disneyland.  Tourists come to see this attraction with stars in their eyes and glitter in their hair.  Or so it seems.
Mr. Meena and I don't usually do touristy things.  I don't have the patience for crowds.  But we were in the area and it was in the middle of the off season so we figured it couldn't be too bad.  We started off our experience by paying six euro to park (not a bad price, actually) and heading to the ticket center in the 35° F weather.  It only took about 20 minutes until I wanted to leave, but Mr. Meena insisted that we at least see the castle since we made the trip.  There are plenty of websites that will tell you this is a fairy tale destination… and plenty of Germans that will tell you otherwise.
If you're dreaming about visiting this castle in southern Germany, these are some things that you can expect:
1. Long lines.
This doesn't even really need to be said.  This castle gets 1.4 million visitors a year and up to 6,000 visitors per day in the summer months.  You have to really be a people person or be really committed to seeing this castle to put up with those kinds of crowds.  I felt suffocated when we visited in late December – and that's the time when all of Germany is mostly cloudy and rainy and dark and few people want to visit here.  And it's not just the long lines that will sap your strength – it's the number of them.  First the bathroom line, then the ticket line, the line for the bus or carriage (unless you decide to hike up), lines for food or water or the gift shops or to use the information machines, gah!




2. A small castle.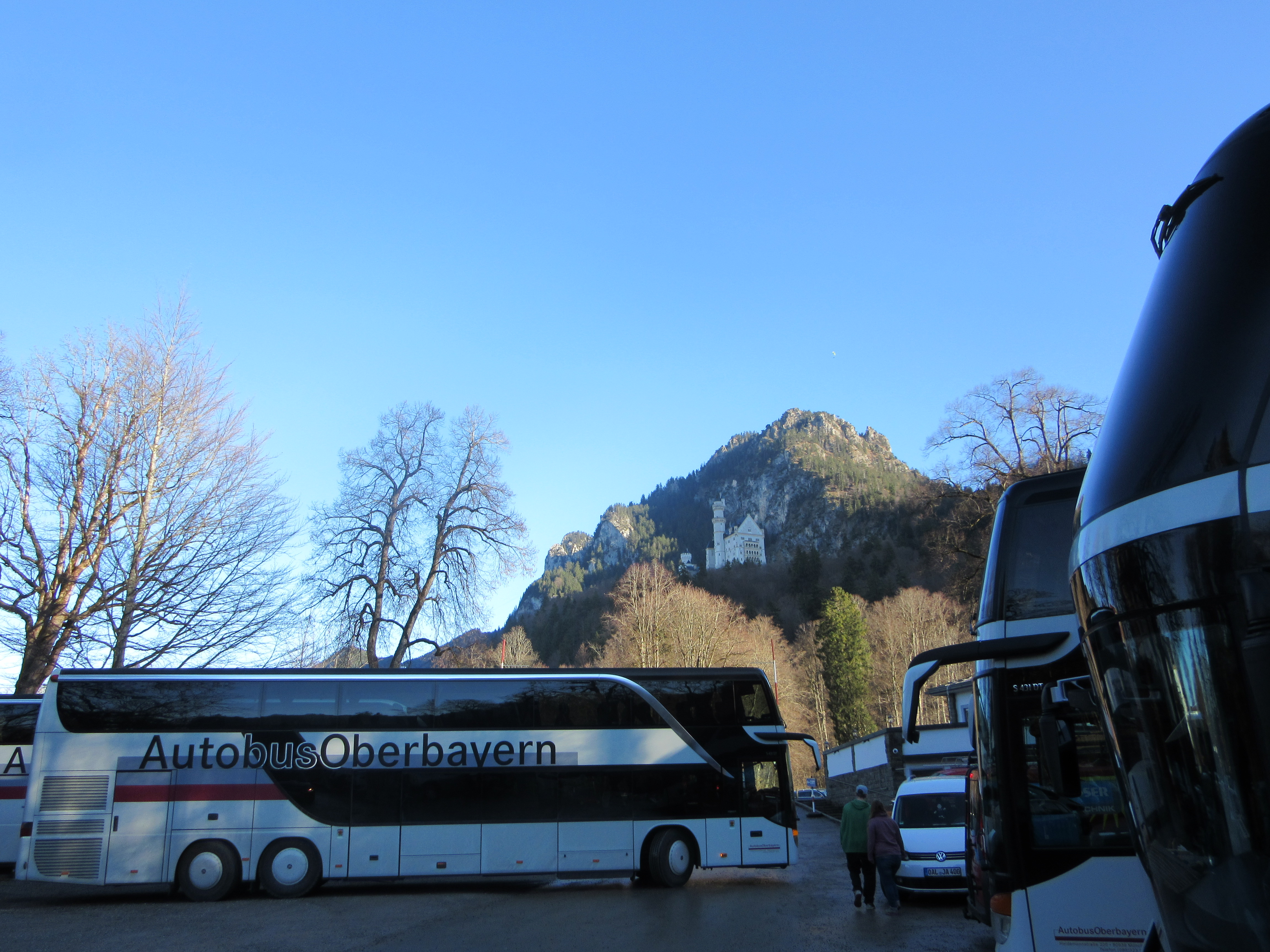 Bus for scale.
What?  Your brochure didn't tell you how small the castle is?  Surprise, the castle only covers about 8,500 sq. ft. – barely three times larger than the average American home size in 2013.  Now combine that to the fact that you might be visiting the castle with as many as 6,000 other souls.  For me, a small place combined with large crowds is a really bad equation.  There's nothing wrong with small castles – but I do think you should be aware of the size instead of being disillusioned.  You have so many other options when it comes to beautiful German castles, anyway.
3. Lack of history.
I don't really understand the appeal of a mad king.  Even if I did, said mad king only lived in the castle for 172 days (and spent just 11 nights there);  it was meant to be an inhabitable theatrical setting.  Furthermore, the castle is not quite 150 years old and it's unfinished (especially on the interior, according to those that have seen it).  I've talked to Germans that think the 'castle' term is applied loosely, because it's lacking the traditional components of most German castles (size, age, usage).  Germany is packed to the brim with history and castles, and I would pick a different one if you want to experience more of the country's past.
4. Long wait times for a tour in your language.
When we finally got to the ticket counter we found out that the next English tour was three hours later.  Waiting for three hours would inevitably mean that we'd spend more money than we planned to at the site.  Sure, you can reserve tickets beforehand, but we didn't have internet access when we were on vacation (and we're not that good at sticking to our plans, either).  The French family in front of us in line also declined a tour when they realized they'd be waiting around most of the day for a 35 minute tour.
5. Lack of information without a ticket.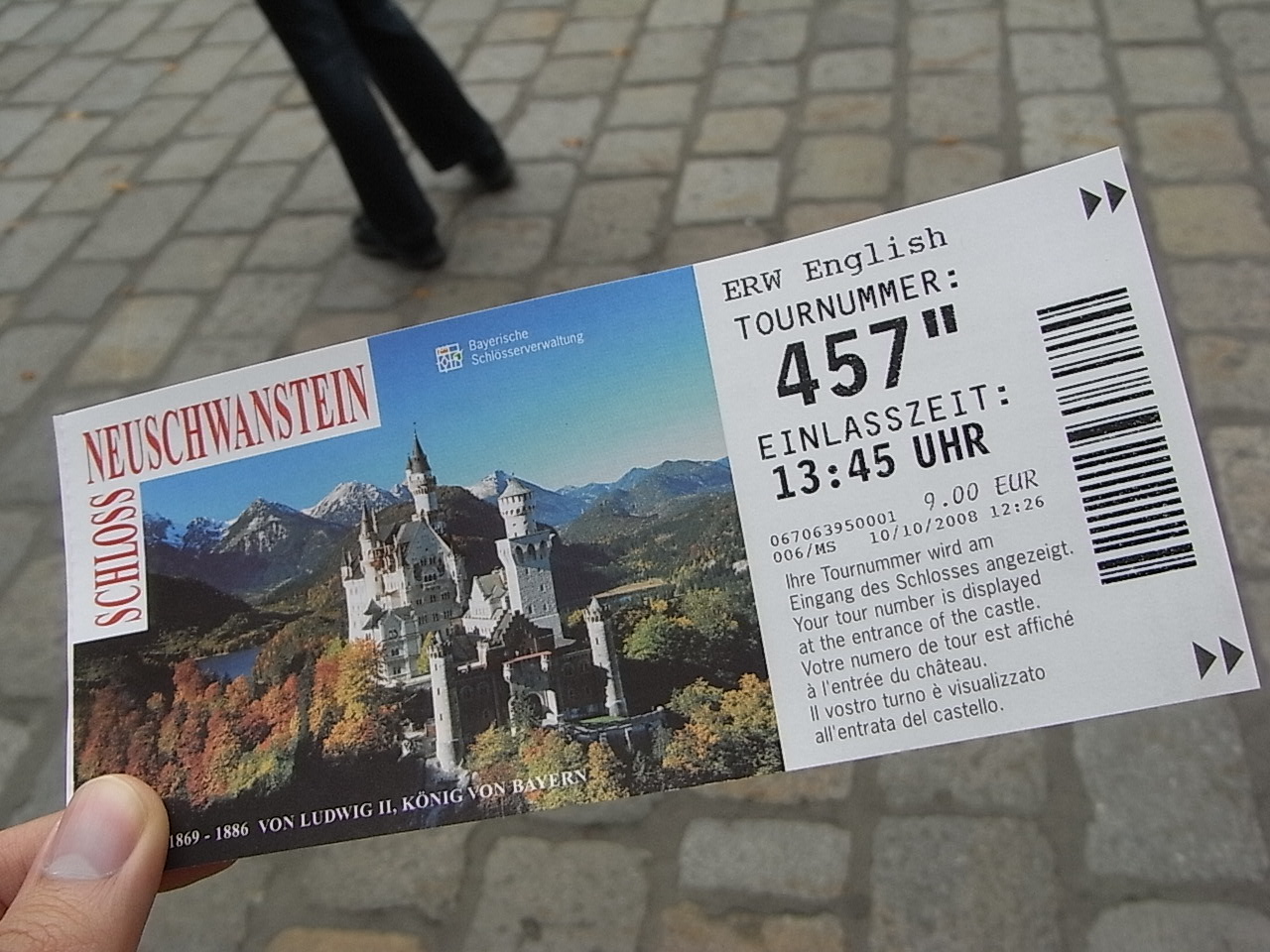 Photo by Isriya licensed under CC BY-NC 2.0.
There are machines near the ticket center that will let you see maps and other useful information about the castle grounds – but only if you insert your ticket.  Basic resources, like maps, should not be withheld or very hard to find without payment.  We had the same problem with Heidelberg castle when we couldn't find the walkway to the castle and ended up taking the train to get there (we did find it for our way down, though).  Of course, if you plan properly you can look up this information beforehand and avoid this situation.
6. Bridge closings.
The bridge where everyone gets to take the best photos of the castle (like this one) was closed.  It's reopening in May, but I will not be returning during the peak season.  Due to the location of the castle it's difficult to get a decent view without the bridge.  I was pretty disappointed that I couldn't see the waterfall in Pöllat Gorge up close either.  You can check for these closings on their website, but who is going to reschedule a trip abroad because they'll miss one view of the castle? 
7. Taking photos is more important that respecting others.
People get more than a little crazy about snapping selfies in this place.  There were people that took up 80% of a 15 foot wide path in order to get a full body photo.  Some people stopped in front of the buses to take a photo and didn't even realize (or care?) that they were stopping traffic.  I couldn't throw my trash away at one point because there was a camera tripod on the trash can lid.  You're doomed to upset someone by walking in front of their photo – it's just plain unavoidable.  It's also likely that you will rear end someone that abruptly stops in front of you, in the middle of the path, to take a photo.  We bumped into quite a few people that way.  But there was only one situation that made me truly angry.  I was waiting for a spot to open up on the interior wall of the castle for five or ten minutes.  When it finally did I swooped in and managed to enjoy the view for less than a minute before someone tapped on my shoulder.  I turned to find a man shooing me away so that he could get a clean shot.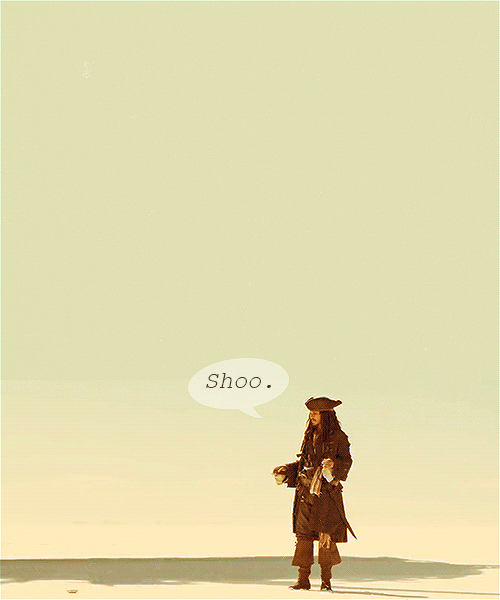 Source.
I find that hand motion very offensive.  It's like I was a fly that was pestering him instead of a person that had also been waiting to take a photo.  Why should his photo be more important than mine?  Furthermore, why would he think he could get a clean shot when he was visiting a tourist attraction at the busiest time of day?  Even though we didn't speak the same language, the man could have found a more respectful way to communicate with me.  I walked away instead of showing my frustration, but Mr. Meena was upset too so he went and stood right next to the guy after I walked away.  We could have been a little more mature about the situation.  But that hand gesture that said "shoo now, unimportant person in my way" made me angrier than I've been in a long time.
8. Vile language.
We heard a lot of different languages that day: Russian, Chinese, Japanese, Spanish, French, and possibly Korean.  We also heard lovely English and Australian accents.  But we also heard not so lovely curse words said at high volumes.  When you have that many people in one place you're bound to hit upon the percentage of the population that talks that way in public.  Just a warning for those with kids.
9. All of the other unsavory things that come with tourist attractions.
Screaming babies.  Mothers being mean to their children.  Horse manure from the carriage rides.  That bus driver that makes the ride up the mountain absolutely terrifying.  Being packed into small places like sardines.  You might want to brace yourself.
By all means, go and visit the castle if you want to.  There are plenty of people that have had a great time there and you might too.  There's plenty to do in the area, including seeing other castles nearby (Hohenschwangau is just a short walking path away), lakes, and museums.  I'm just being honest about my personal experience at Neuschwanstein, because I believe that honest writing is the best kind of writing.