You could call the Liebster award the chain email award for bloggers, because each nominee passes it on to between five and 11 other bloggers.  It's also a bit enigmatic; I wasn't able to figure out exactly who started it (it seems that the original blogger deleted their site), only that it likely began in 2011.  But since the goal of the award is to share the love with fellow small bloggers, i.e. bloggers with 200 followers or less, I decided to accept.  The award is also not crystal clear about what kind of followers that means, specifically, so I went with Facebook page followers.  The award is purely digital, with the recipient only receiving an influx of traffic (hopefully) and a badge to display.

Another plus is that the name has German origins:
"Liebster in German means sweetest, kindest, nicest, dearest, beloved, lovely, kind, pleasant, valued, cute, endearing, and welcome."
– from The Global Aussie.
The official rules seem to vary depending on where you look… here are the ones I've decided to stick to:
Recognize and thank the person who nominated you.
Provide the rules of the award.
Display the award on your blog.
Give 10 random facts about yourself (optional).
Write a 150-300 word post about your favorite blog that is not your own.
Answer the 11 questions posed by your nominator.
Nominate 5-11 blogs and notify them of their nomination.
Provide 11 different questions to be answered by your nominees
So let's get this started.
My nominator.
I was nominated by Lori from California Globetrotter.
I'd like to extend a big Vielen Dank to Lori for awarding the Liebster to me.  She's a fellow American expat who moved to Germany four years ago and is staying here for love.  I've been following her blog for a few months now and I enjoy it because of her practical guides to places in Germany.  For example, I used her guide to Nuremberg when my in-laws were visiting; it provided new sites and a great experience for all of us.
10 facts about the Meena behind the life.
1.  I almost broke my back in Italy when I was 10 after watching (and getting ideas from) a Spy Kids movie.
2. I've done scientific experiments for a nuclear facility that I'm not allowed to discuss.
3. I was born on Mother's Day.
4. I've flown a small airplane.
5. I am beyond obsessed with birds (including my pet parakeet).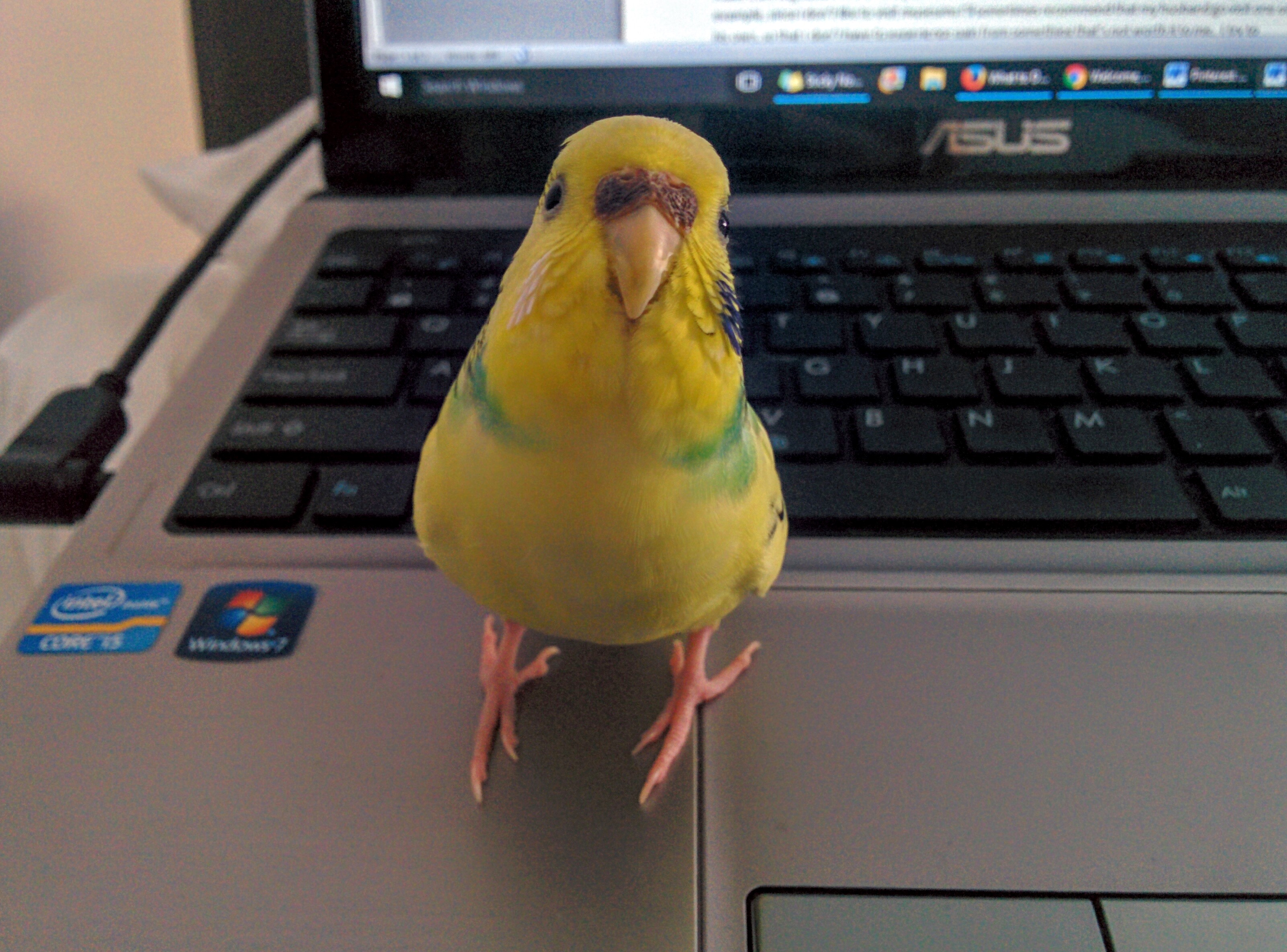 6.  My first dream job was being a writer.
7. Mr. Meena and I got married at sunrise.
8. I am always looking for love locks.
9. I still have two baby teeth (I'm 26 now).
10. I have four or five tattoos, depending on how you count them.
Q&A from Caliglobetrotter.
What has been your favorite Travel Chick-Lit book?
I've read very few books in that specific category (I mostly read fantasy / science fiction), so I'll have to say The Sisterhood of the Traveling Pants.
Where is your next vacation and why?
We're going to Sweden in August to ride the revolutionary Wildfire coaster at Kolmården Wildlife Park.
What's the one place you keep visiting over and over again?
Our home theme park in the USA, Carowinds.
What's the one thing you hate about traveling?
The journey home.  I don't mind the journey to our destination because I'm usually excited and thinking about all the things we'll experience over the next few days… but once we start to head back I'm done with the trip and ready to be recovering at home.
Why did you start your travel blog?
Because we were moving abroad and I wanted to share the experience with others.
If there was one thing you wish you could do over in all your travels, what would it be?
I would redo my trip to Spain and make it longer.  The landscape was awe-inspiring and the people were so friendly, happy, and relaxed.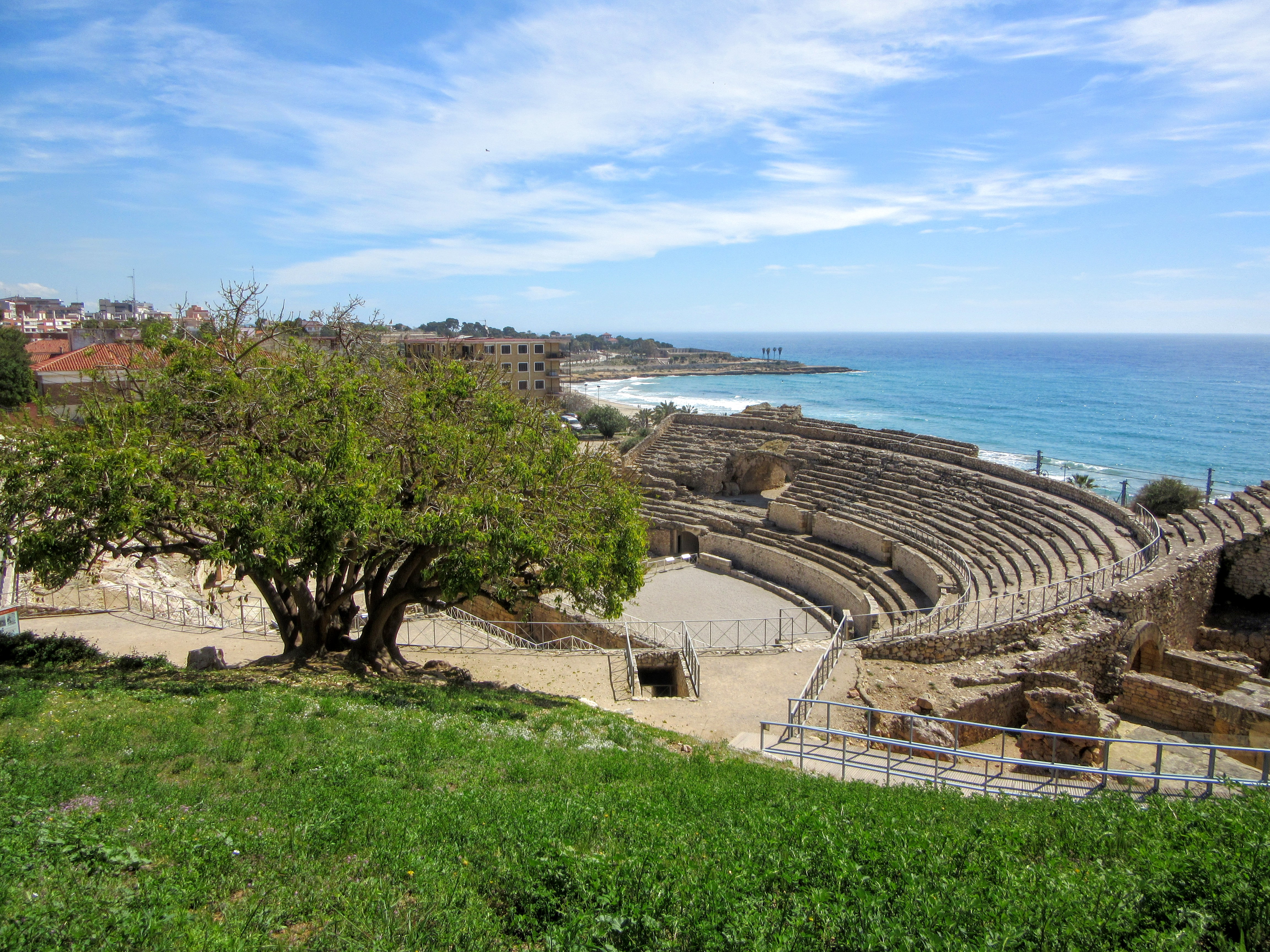 Who is your favorite travel partner?
Mr. Meena, of course!
What's the one thing you always have to do when traveling?
Go to the local grocery store.
Which blog post is your favorite and why?
Great question.  I haven't actually shared my favorite blog post yet.  I've been working on it for a while and it's a bit different from what I regularly post.  I hope to post it this month.  (Update: here it is.)
What's the one thing you know now about blogging you wish you knew when you first started?
It's not actually that hard to edit photos – and it really helps.
My favorite blog.
My favorite blog belongs to Liv Hambrett, an Australian writer currently living in northern Germany.  Her writing is everything that I want mine to be: honest, eloquent, humorous, and grammatically correct.  I've been following her blog for about a year now and she is still the only blogger whose email alerts I open ASAP because I don't want to wait another minute to read them.  She doesn't write perfectly outlined posts that are SEO optimized (necessarily), instead, she writes about her life.  Another reason why I enjoy her blog so much is because she writes about life as an expat in Germany, which I relate to – very much.  Here are three of my favorite posts by her:
Germany. Why. Can't. You. Queue.
Things in Germany That Can Kill You.
What I Know About Germans.
Who I'm nominating:
Danny from The Dusty Compass.
Danny, who is from the USA, has been living in Germany for the past four years.  I admire his passion for travel and his thoughtful perspective on the places he visits.
My Biggest Travel Flops, Or, When Things Didn't Go As Planned.
What Italy Can Teach Us about Enjoying Life.
50 Signs You've Been Living in Germany Too Long.
Lillian from The Smalls Abroad.
Lillian is originally from Canada, has been living in Paris for the past few years, and is about to relocate to Scotland.  She and her husband love to travel and they enjoy the expat lifestyle.  Her blog is one of my favorites because of her transparency, perspective, and how much I can relate to her life as an expat spouse.
Thoughts from an Expat Spouse.
Ridiculous Things We've Brought from Canada.
Expat Life: What to Expect When You're Expecting.
Diony from The Kitchen Maus.
Diony is a German Canadian that lives in the US and loves to cook regional German delicacies.  German food blogs are an absolute necessity for people like me because (surprise) once an American moves to Germany they practically have to rewrite their recipe book.  Her photos always make my mouth water.
Red Wine Cake (Rotweinkuchen).
German Iced Coffee (Eiskaffee).
Spaghetti Ice Cream (Spaghettieis).
Oops, those were all dessert recipes.  Well, at least you know where my heart lies.
Danielle from So Long USA.
Danielle is an American expat in Germany who likes to write about the differences between Germany and the United States.  I'm inspired by her love of languages and desire to stay positive.
Things I'd Never Heard of Before I Moved to Germany.
Hilariously Long German Words.
Things I've Learned from Living Abroad.
M has chosen to remain semi-anonymous, so I can't tell you all that much about her.  What I do know is that she moved to Germany last year, she loves to travel, and she takes some gorgeous photos.
Trapped in a German Grocery Store.
Rothenburg Ob Der Tauber: A Storybook Village.
Eight Months in Germany.
My questions:
What do you like most about blogging?
How has blogging changed you?
What was your best trip?
What was your most unique trip?
What is your dream vacation?
Which blog post (of yours) do you like the most?
Which blog post (by someone else) do you like the most?
Who would you take with you if you won a trip for four people?
How do you like to travel (on a budget, slow travel, etc)?
What is your motto (or, a saying that you love)?
What is one place that you haven't visited but really want to?
Liebster Badge photo credits: Left – Just me and my running shoes, Middle – Bohemian Wanderland, Right – 3and3quarters.