The Sky Ridge Yurts are perched on a mountain and provide an incredible experience for glamping in North Carolina.  These yurts overlook the Nantahala River Gorge from their vantage point near the Smokey Mountains.  While the view is reason enough to book your trip, other persuasive factors include the luxurious amenities in the yurts and seemingly limiteless options of things to do nearby.
Wait – what is a yurt?
A yurt is a round tent traditionally used as a nomadic dwelling in Central Asia.  They are particularly well known in Mongolia, where they are still actively used as portable forms of lodging.  Yurts have evolved in North America, however, and are typically permanent structures with modern features and conveniences.
Many US based yurts, including the Sky Ridge Yurts, primarily serve as vacation rentals used for glamping, or glamourous camping, experiences.  Here are ten reasons why you should chose these yurts for your next glamping NC experience.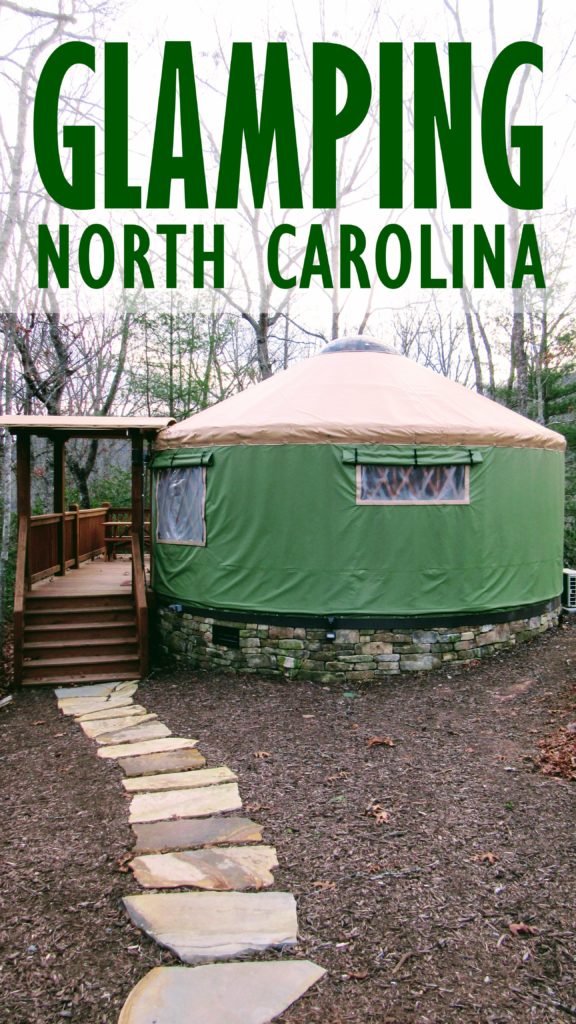 Disclosure: I received a complimentary stay in exchange for this post. As always, all opinions (and utter fascination with yurts) are my own and were not influenced by the sponsor.
10 Reasons to Stay at Sky Ridge Yurts for Glamping NC:
1| The views.
Three of the yurts sit at the edge of the mountain ridge, allowing for expansive views of the Nantahala Gorge.  Across the river, overlapping mountain slopes serve as a beautiful backdrop for your yurt vacation.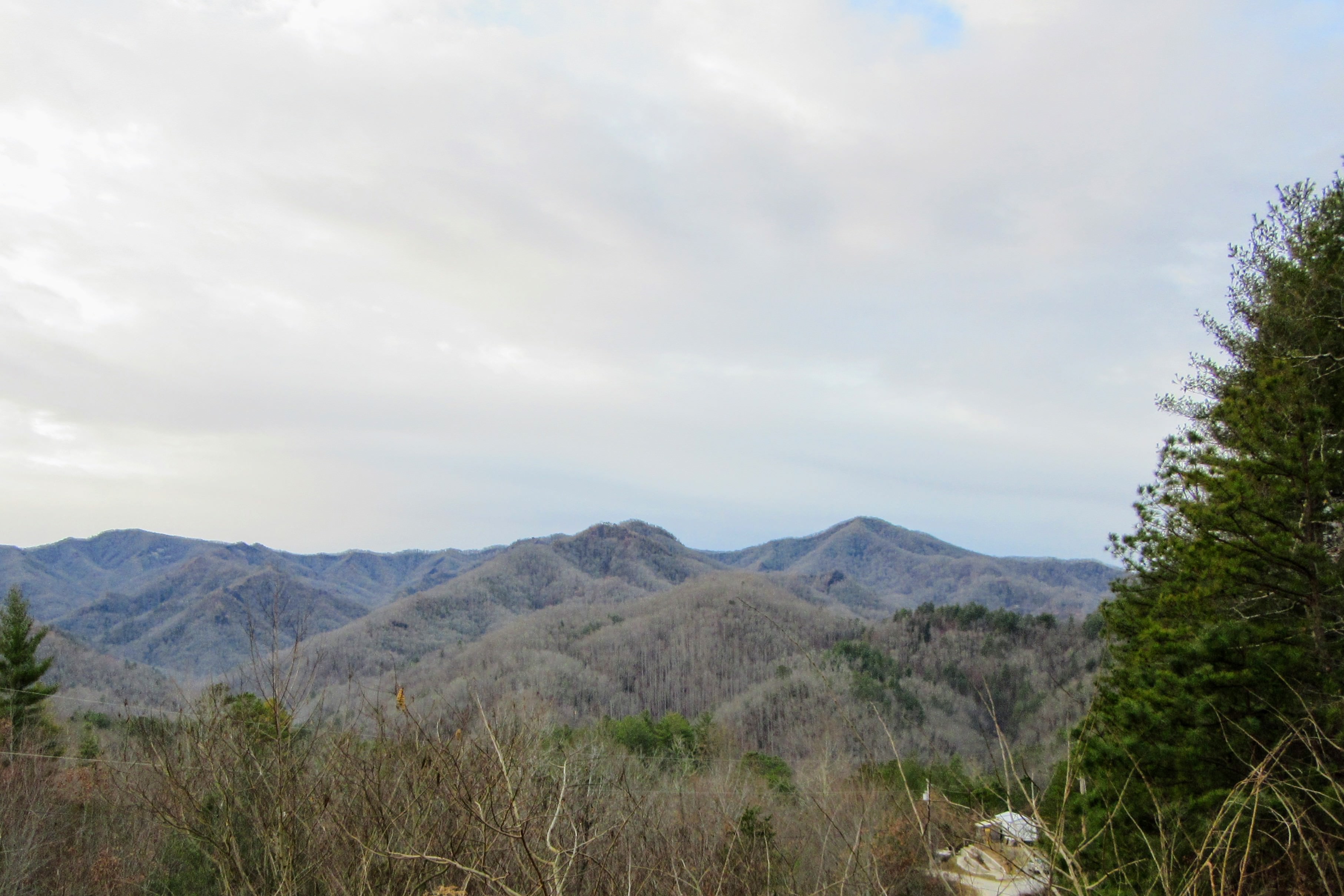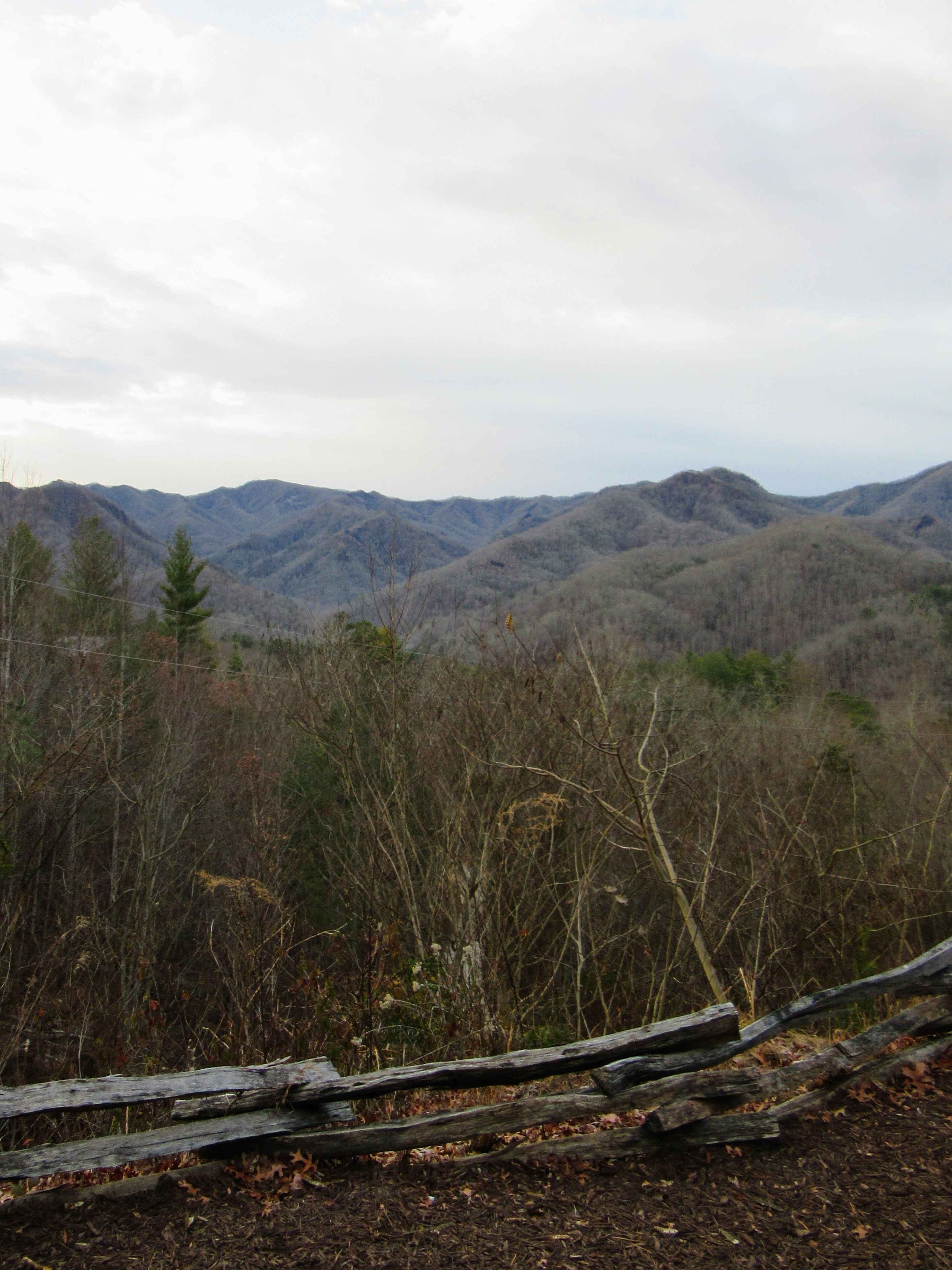 Two more yurts sit further back on the ridge, allowing more privacy while still featuring 360 degree views of the mountain range.  Each yurt has a dome at its center, making it easy to stargaze at night or peak at the blue sky on clear days.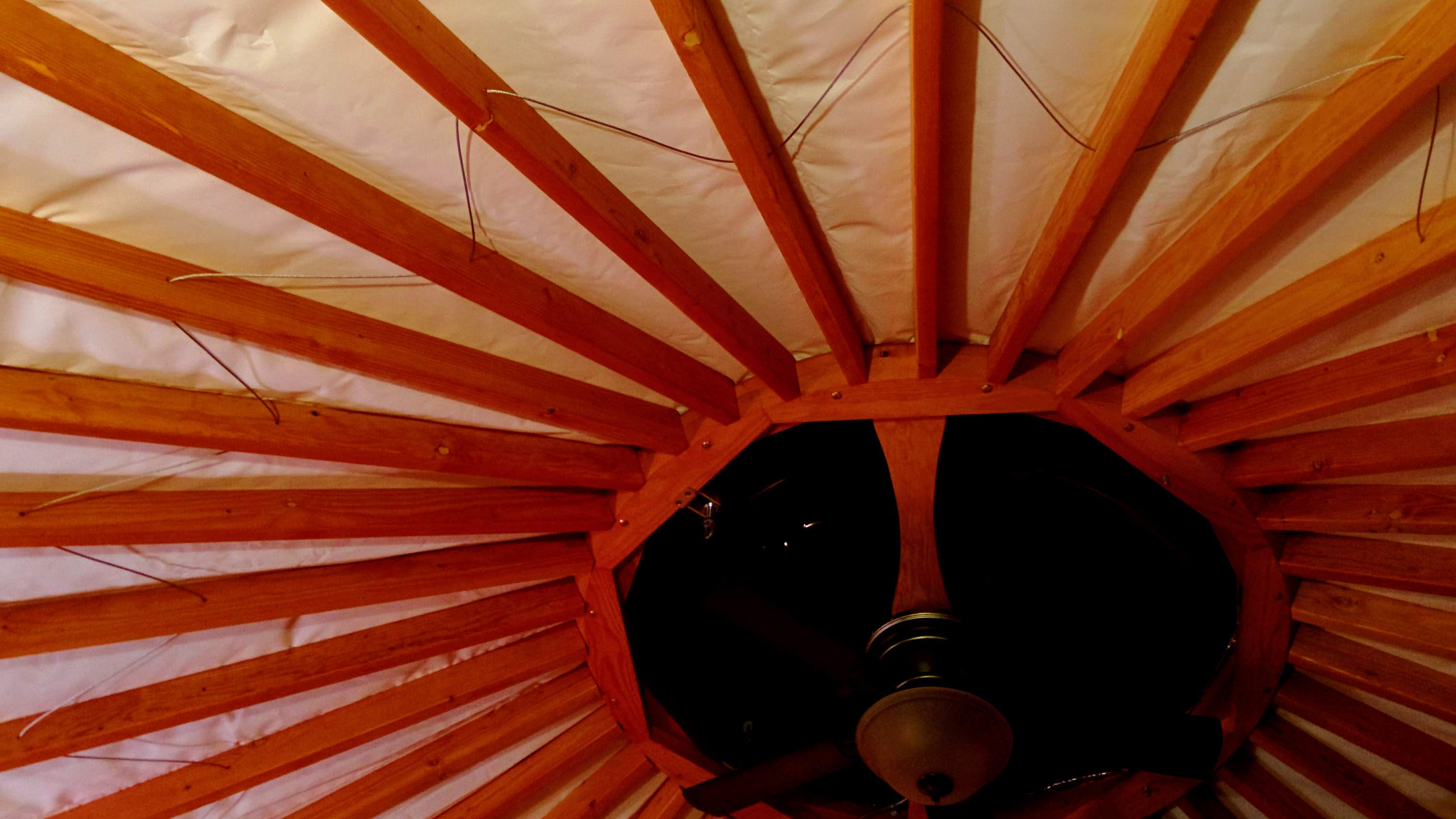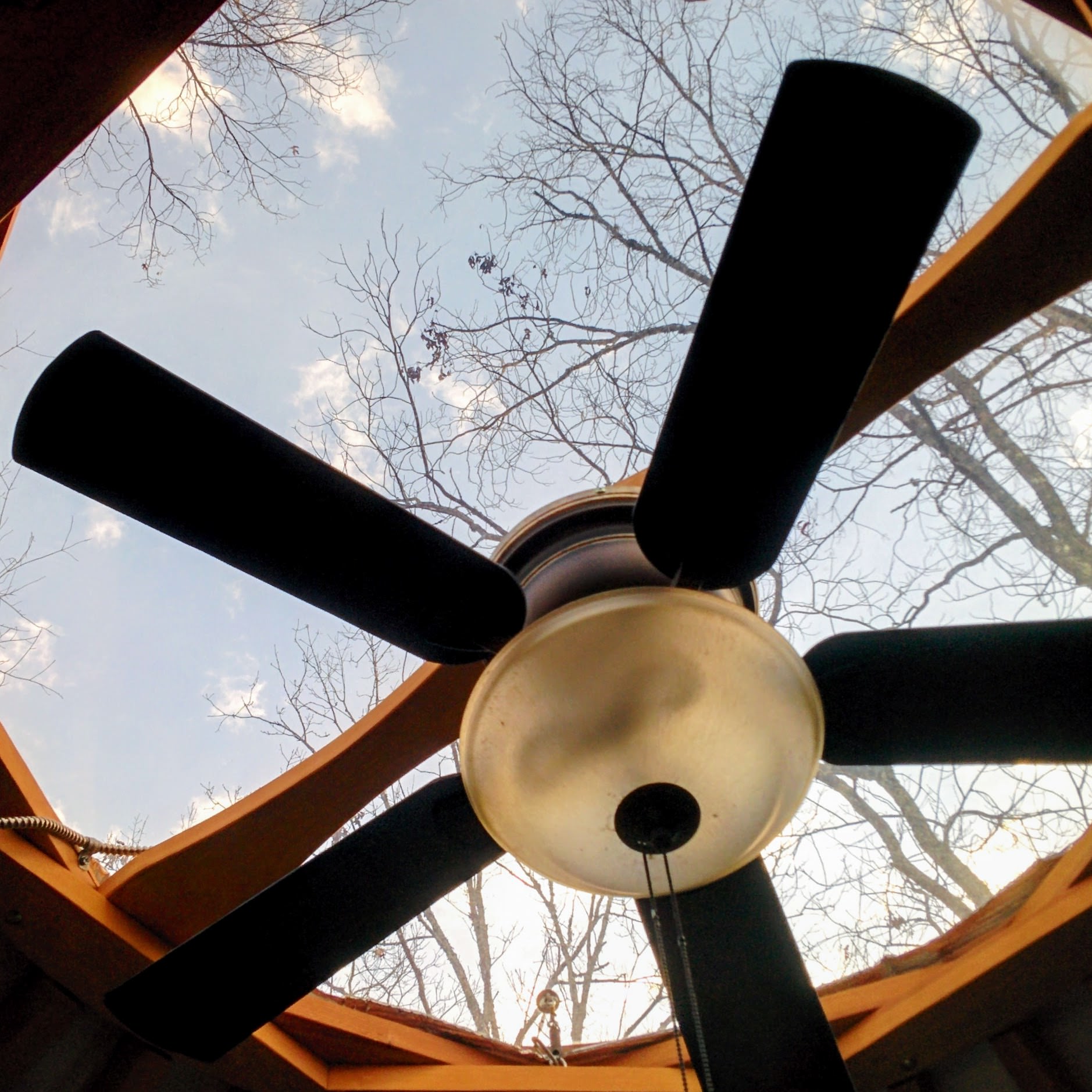 2| The luxury.
When we first stepped into our upscale "tent", I was happily surprised at just how glamorous it was.  The queen bed was covered in soft blankets, the warm temperature welcomed us inside, and the beautiful slate shower was more spacious than several we've used in European hotels.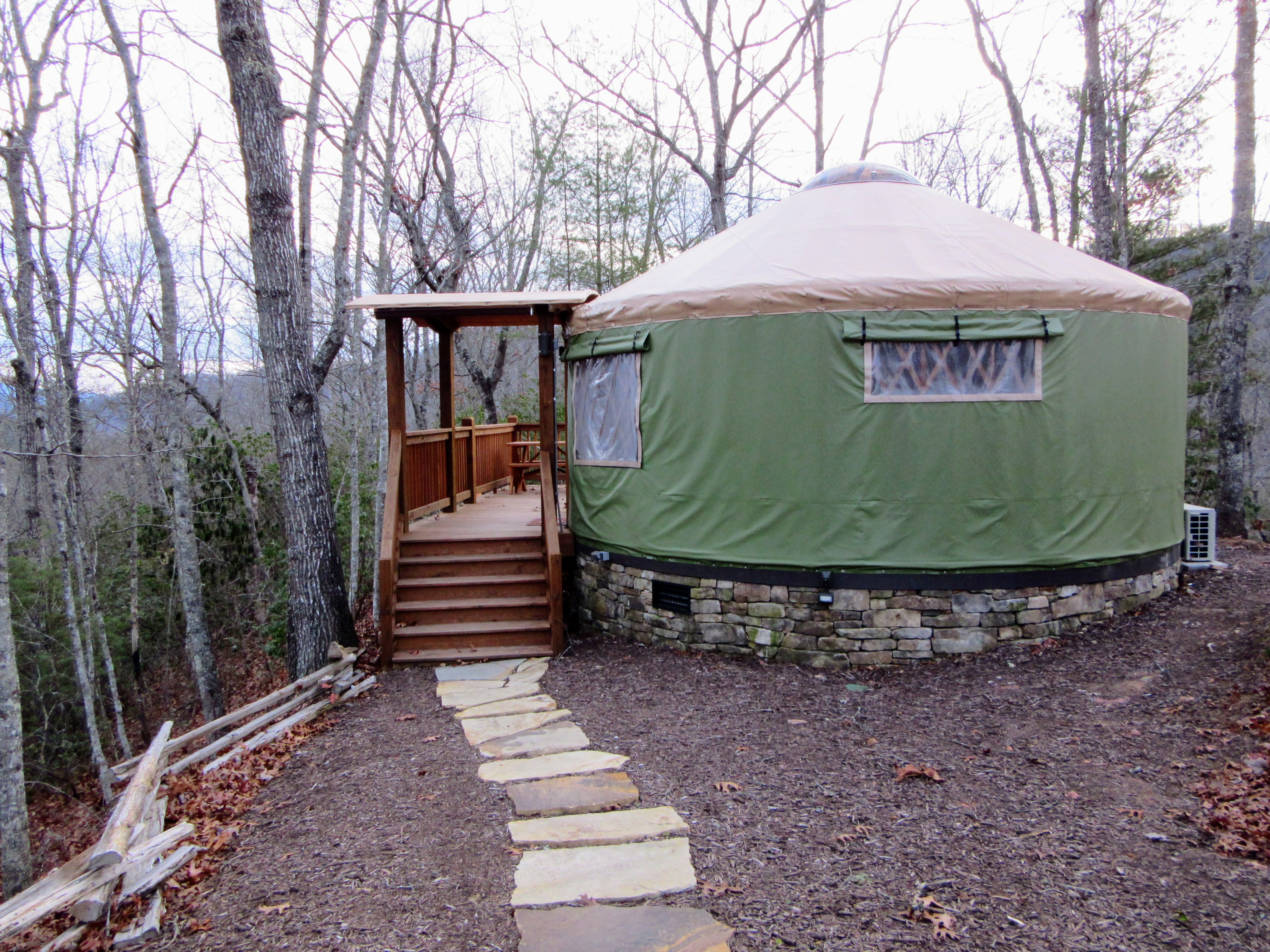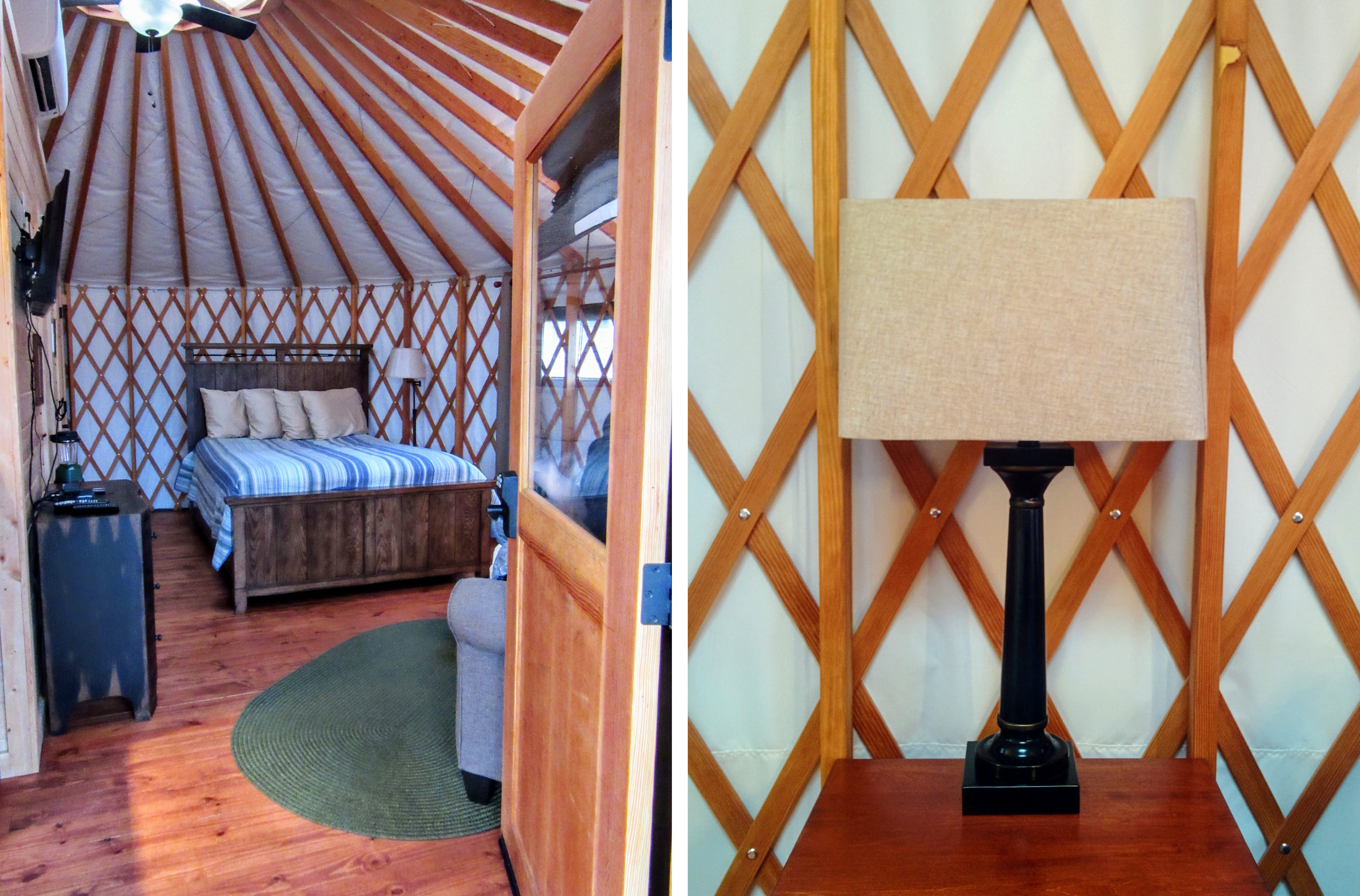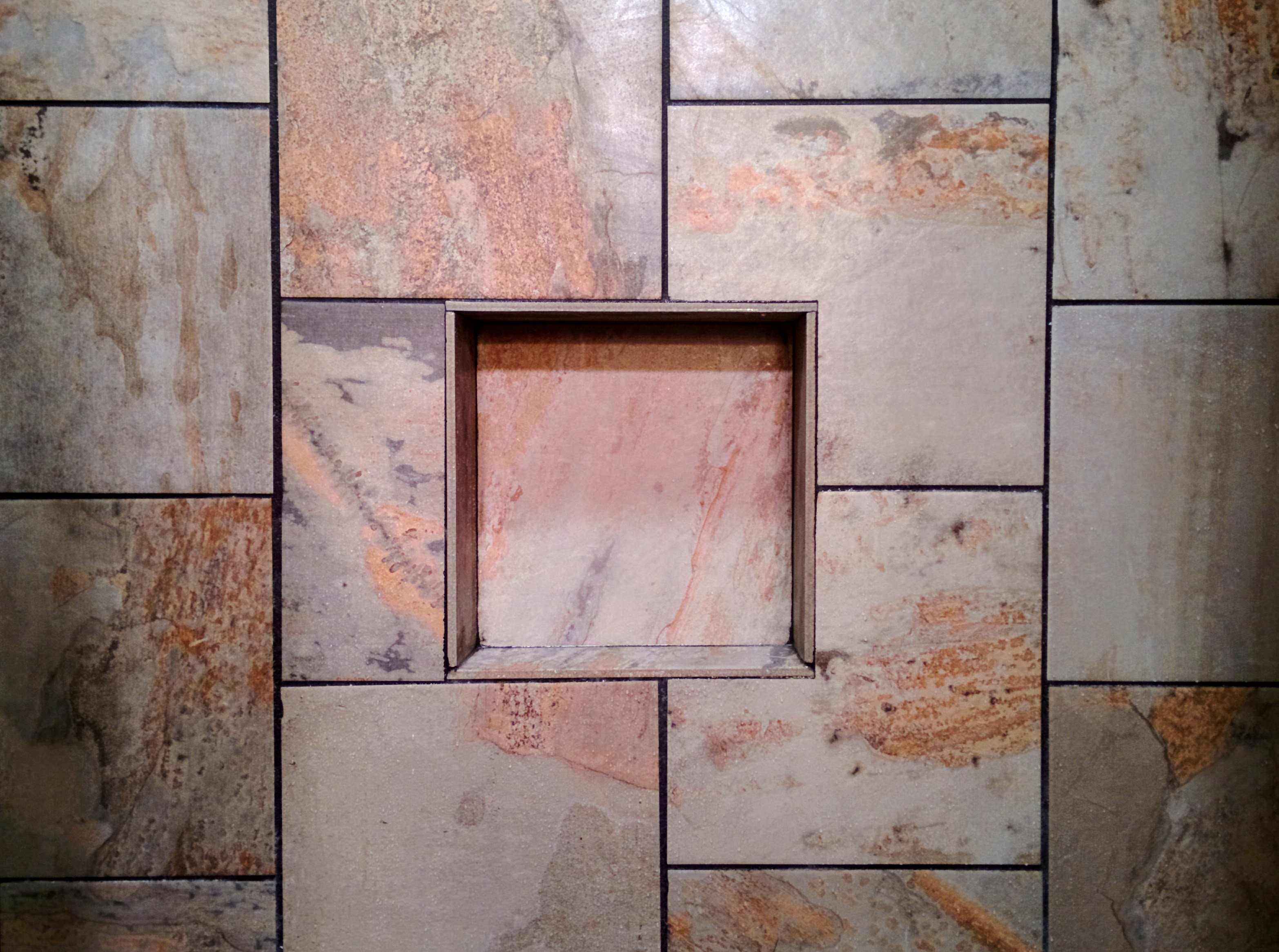 Our yurt was 20 feet in diameter – the smallest size at Sky Ridge – but we didn't feel like the interior was cramped or overcrowded in any way.  It was especially nice to have satellite television (a luxury that we don't even have at home) as Mr. Meena didn't want to miss an important semi-final football game happening during our trip.  We were also grateful for the sophisticated ductless heating system that made it possible for us to be warm during the two winter nights we spent glamping.  We also had a private fire pit, deck, grill, and picnic table.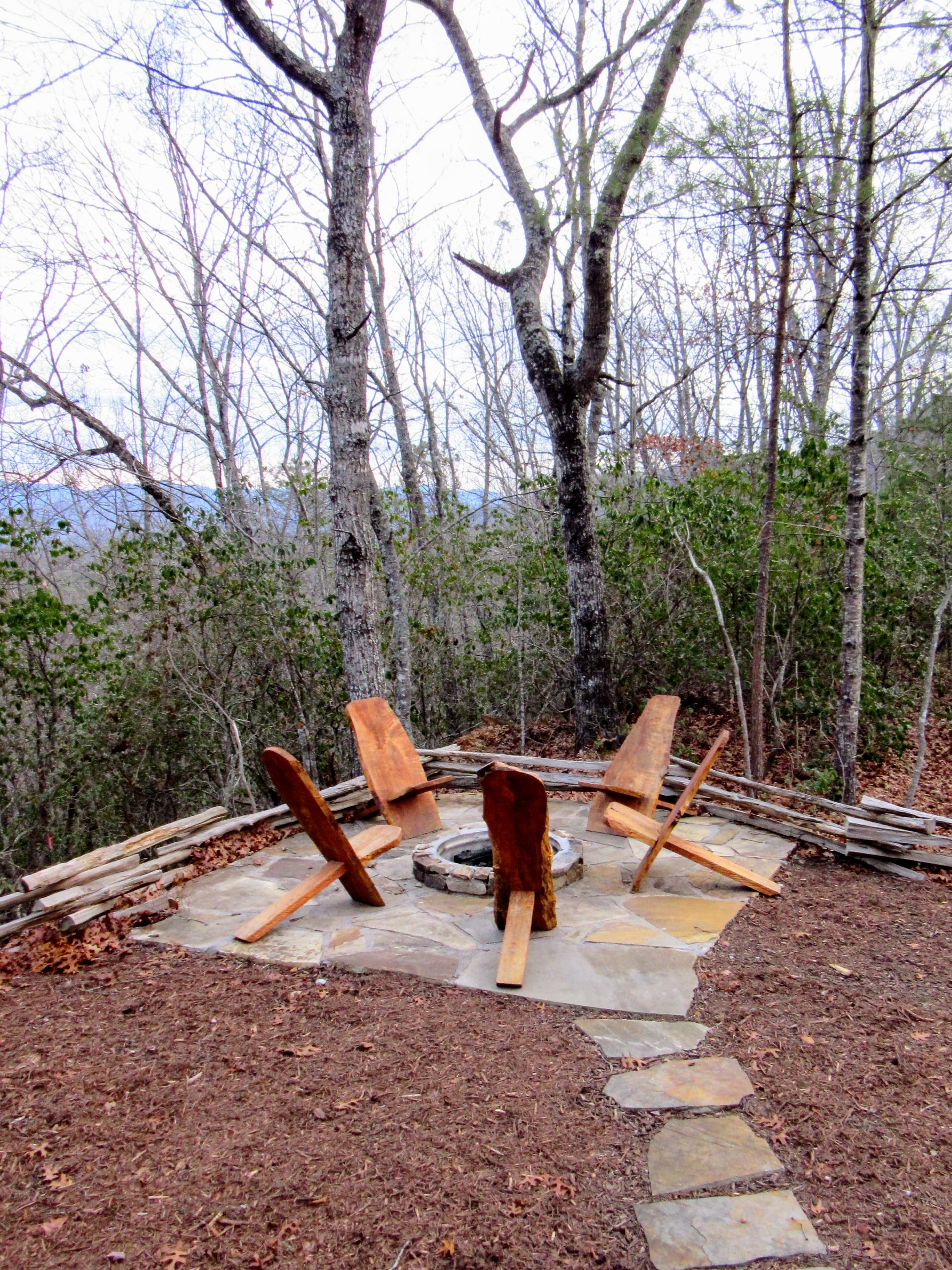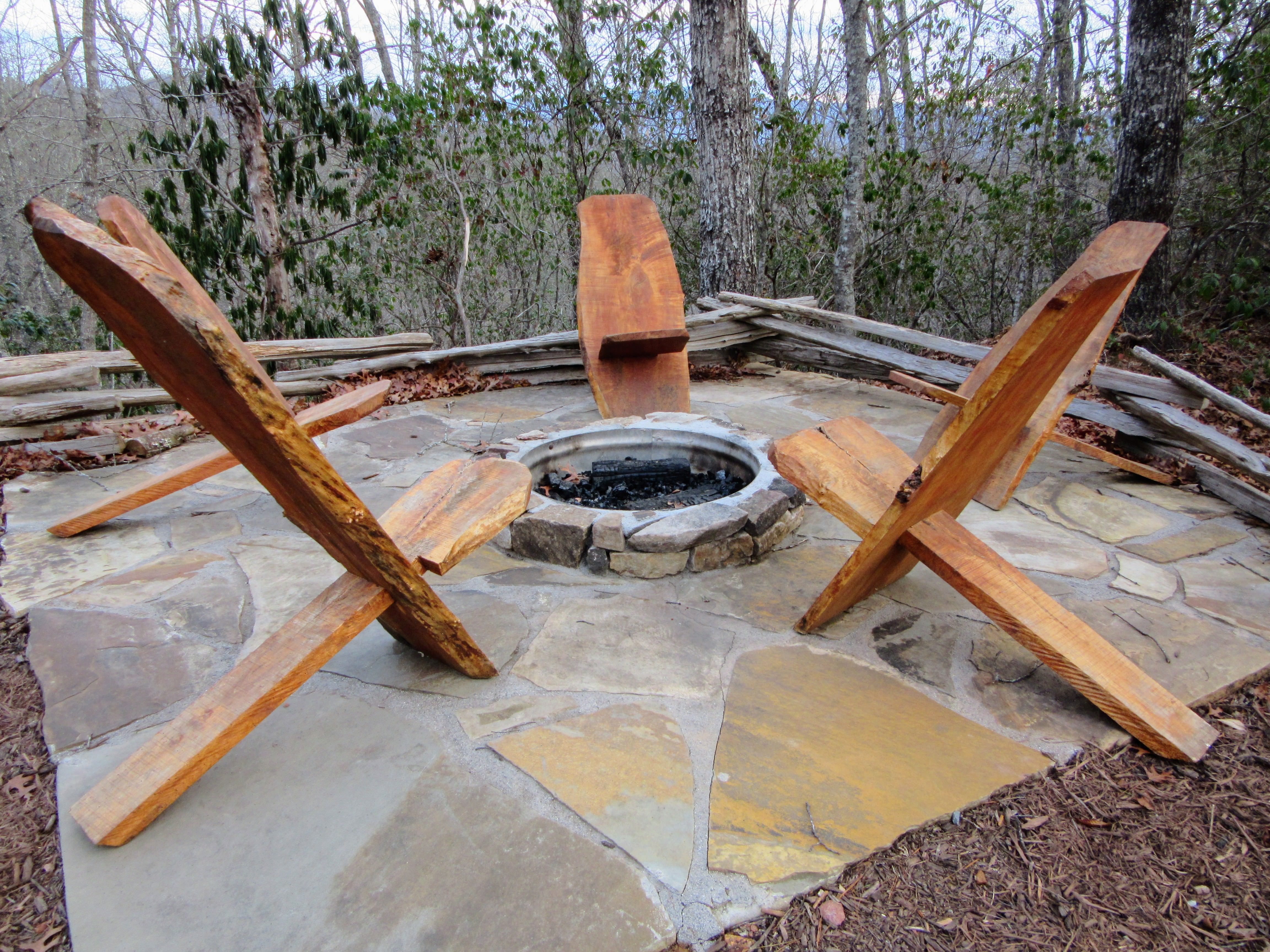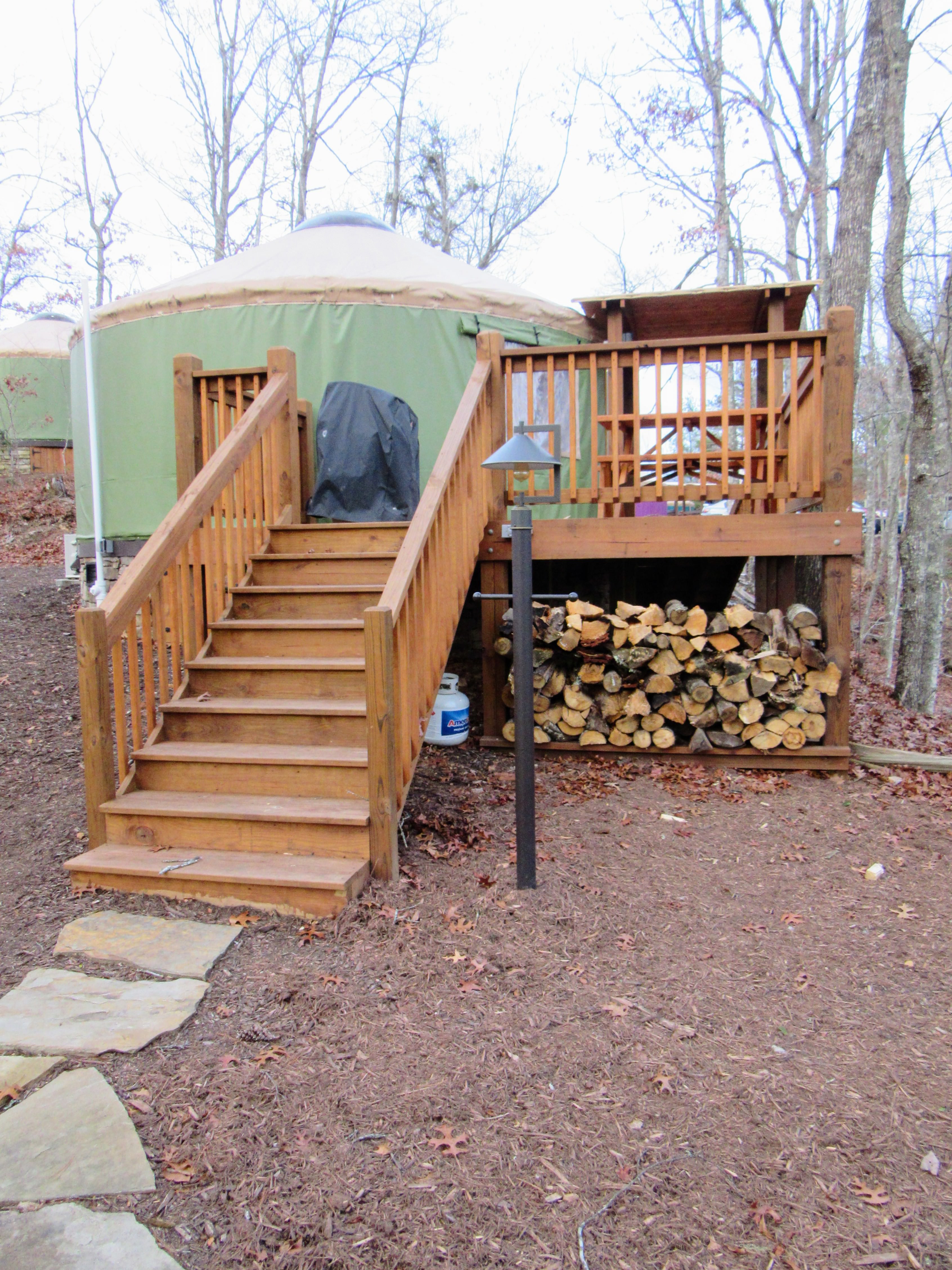 Fortunately, these yurts are only 3.5 hours from our home near Charlotte, making it easy for us to return in the future for another splendid glamping NC experience.
3| The provisions.
I haven't been camping since I was a girl scout, but I remember all the supplies we had to haul with us on trips. That wasn't the case for this glamping trip. Aside from normal travel supplies like clothing and toiletries, we only needed to bring a small supply of food with us that suited the efficiency kitchen in our yurt. We brought milk and cereal for breakfast, peanut butter sandwiches for snacks, and popcorn for the fun of it.
The yurt provided linens, towels, firewood, camping chairs, a lantern, and even some delicious coffee from Sagebrush Coffeehouse. You'll certainly have more comforts than camping but less than home (except, in our case, for the satellite TV). Being provided with so many items made our stay more carefree and easier to enjoy.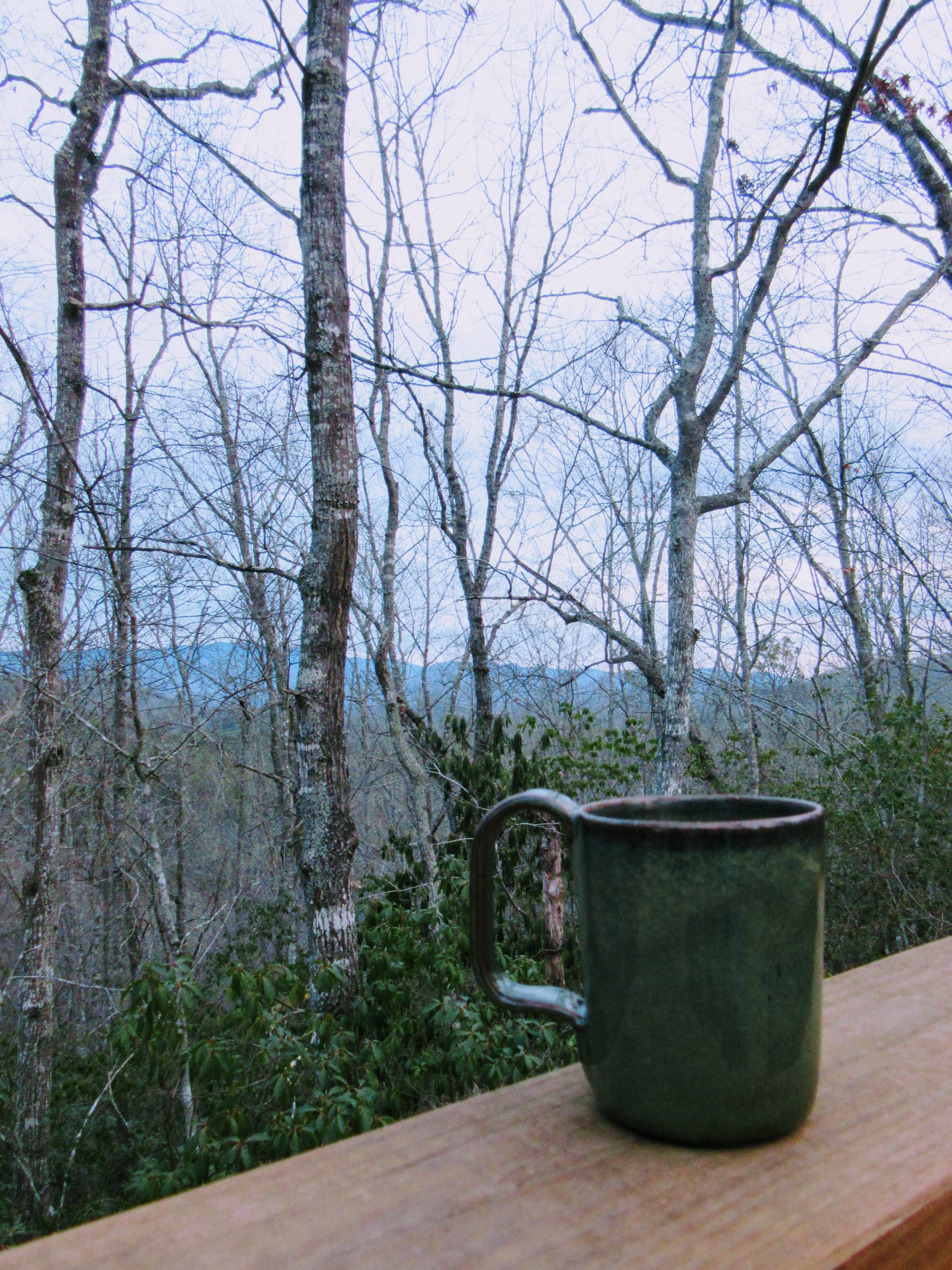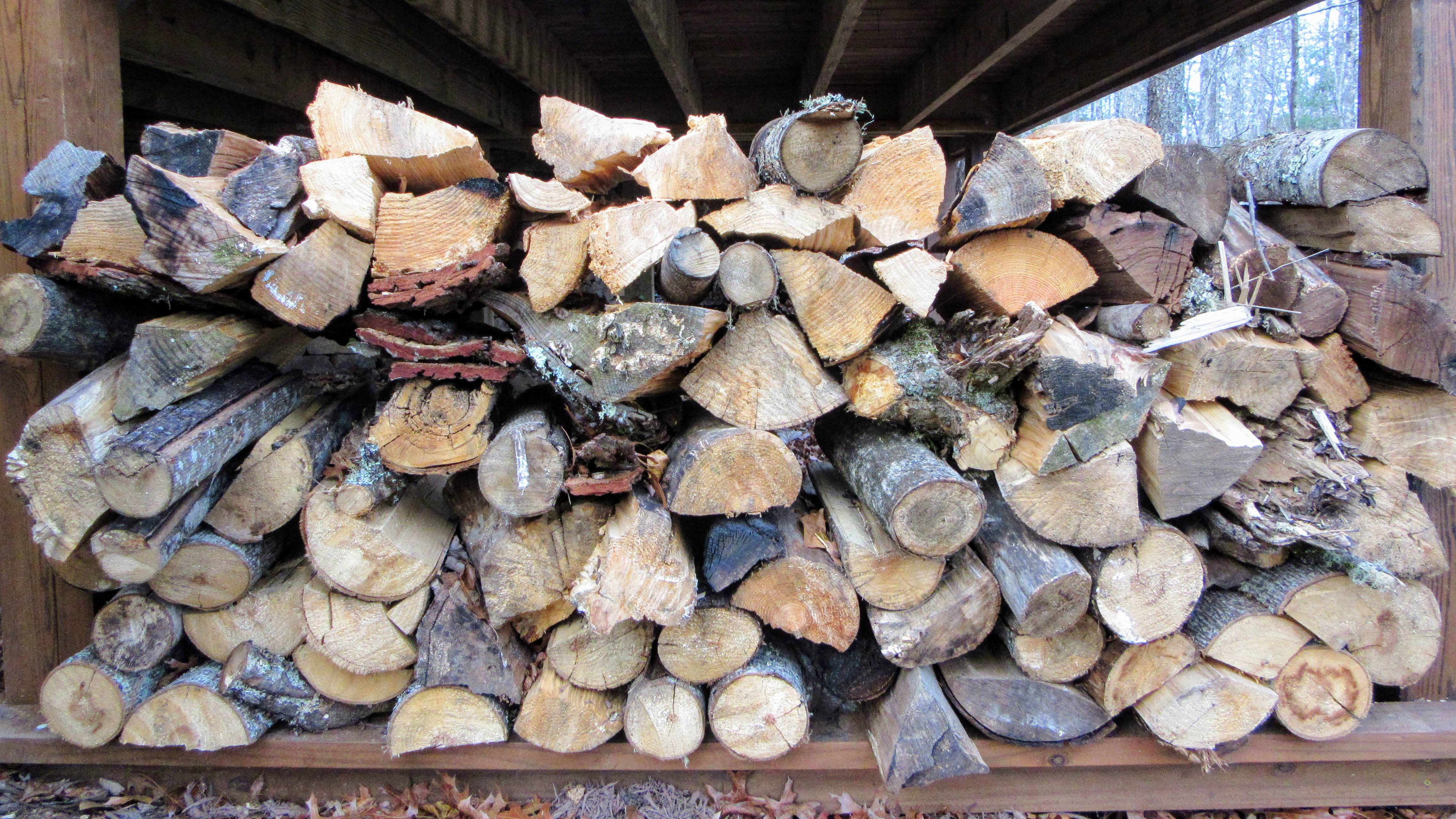 4| The sheer fun of staying in a yurt.
When I shared that Mr. Meena and I were heading to a yurt to bring in the New Year, I received plenty of questions and more than a few strange looks.  It sounds like something from a Dr. Seuss book, maybe because it is!  Well, almost.
Yertle the Turtle was perched up so high,
He could see fourty miles from his throne in the sky!
Dr. Seuss, Yertle the Turtle.
You will definitely want to tell all of your friends and family about what it's like to stay in a yurt.  One of the things I was most excited to share was how lovely it sounded when rain poured down on the tent – and how we stayed warm and dry while listening to it!
5| Pets are welcome.
I frequently travel with my pet bird and it's always a great feeling when he's welcomed to a facility.  Although Koopa didn't accompany me on this trip, I'm glad to know that it's an option in the future.  In fact, the people at Sky Ridge Yurts love pets so much that they even provide an over sized pet bed and protective furniture throw for your companion.  We did see (and hear) several happy dogs during our stay.
6| The practicality.
I would love to spend a week hiking the Appalachian Trail and camping in the wilderness, but that's not achievable for me as a chronically ill person.  Since I frequently have difficulty traveling due to my chronic pain, this kind of luxurious camping experience is the best option for me and others like me.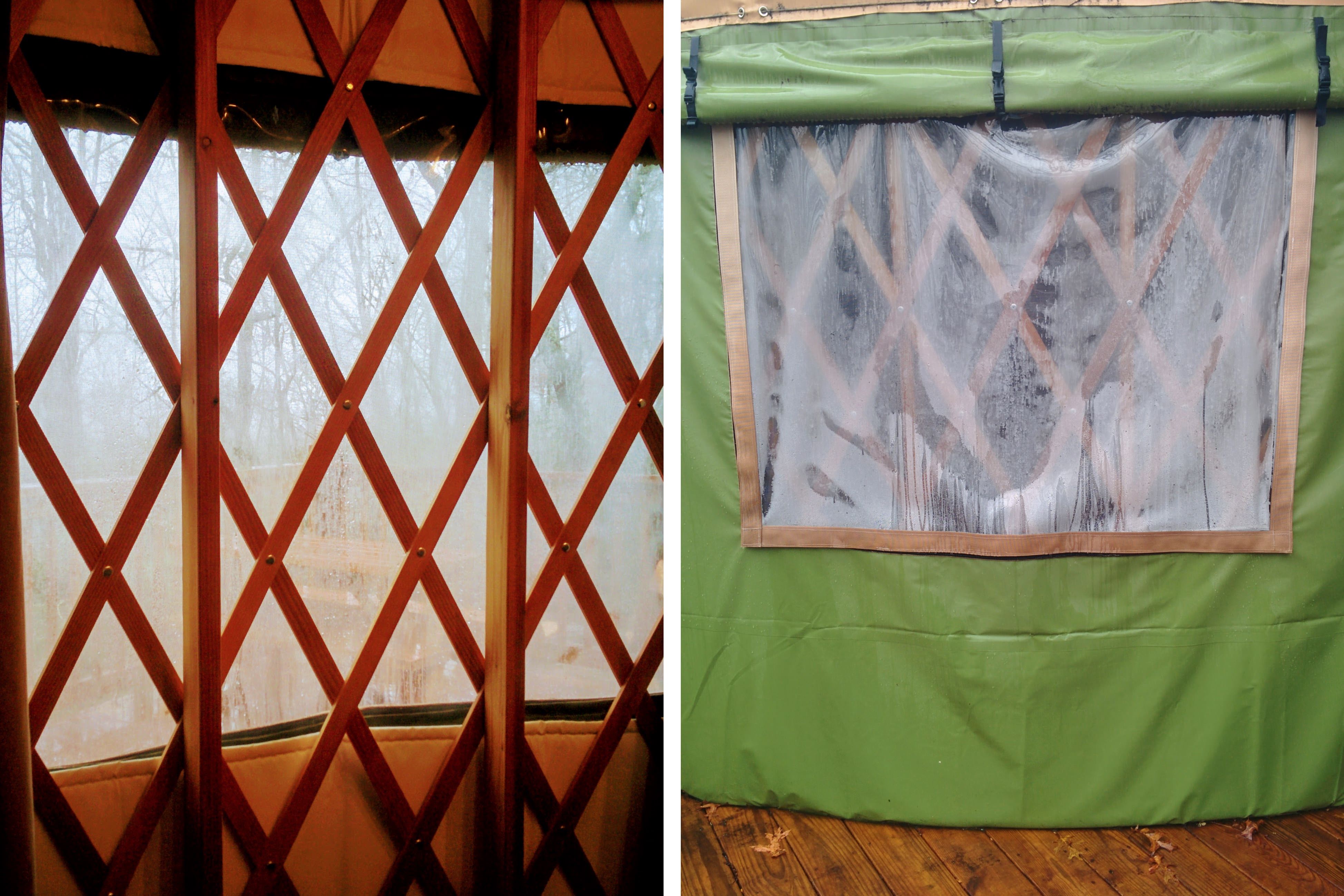 It's a huge comfort to know that I can still have this kind of outdoor experience thanks to places like Sky Ridge Yurts.  I don't have to worry about expending too much energy lugging along things that I need because, as I mentioned before, the yurt provides most of them.  I don't have to worry about painful temperature fluctuations, lack of hot water, or the more physically demanding aspects of traditional camping.  For chronic illness warriors this is a refreshing way to make travel more feasible (and enjoyable).
7| The chance to disconnect.
Glamping gives you a unique chance to disconnect because you can have an exhilarating outdoor experience without the tedious and difficult aspects of traditional camping.  You can connect with nature and remain stress free.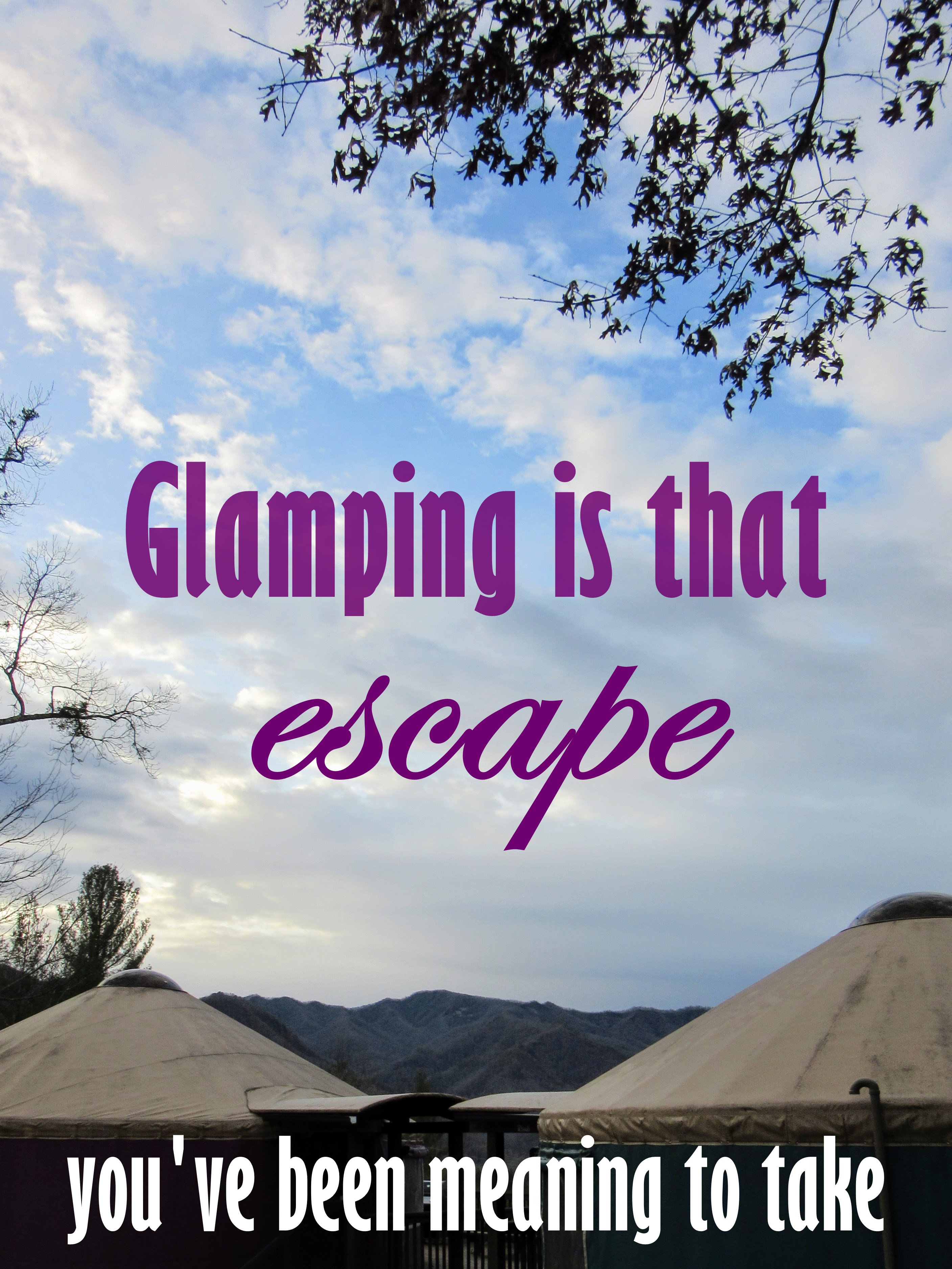 Quote paraphrased from Glamping Hub. 
Our weekend stay in the yurt provided me with more clarity about my life than our longer getaway to a nearby cabin.  Mr. Meena and I both left with a better sense of direction in our lives, thanks to the way we could fully relax in natural surroundings.  We were simultaneously immersed in nature and incredibly comfortable – a combination that left us feeling recharged.  There really is no other feeling like waking up and stepping outside to fresh mountain air and a great view.
8| Incredible activities.
Not only are the landscapes breathtaking, but the nearby adventures seem endless.  There are so many ways to appreciate the regional beauty that the only problem you're likely to have is figuring out which one you want to do the most!  Here are some ideas for your trip – listed by distance from the yurts:
< 5 miles: zip lining, whitewater rafting, kayaking, and more at the Nantahala Outdoor Center.
15-25 miles:
+ Deep Creek Trail in the Great Smoky Mountains National Park; you can see three waterfalls on this hike.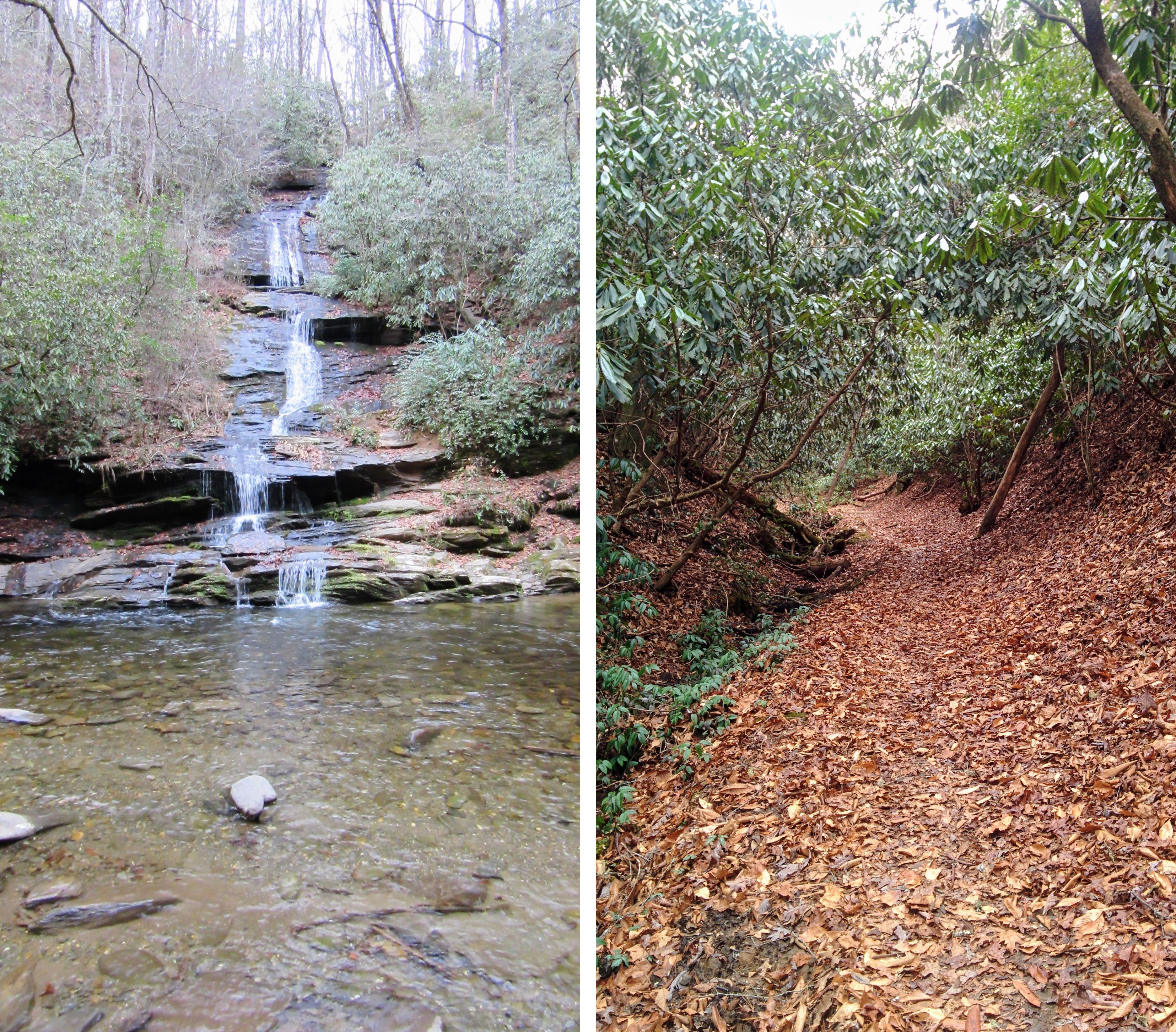 + Tsali Recreation Area – a popular location for mountain biking.
+ Nantahala National Forest.
+ Oconaluftee Indian Village.
+ Fontana Lake Scenic Overlook, "The Road To Nowhere", and the formidable Lakeshore Trail.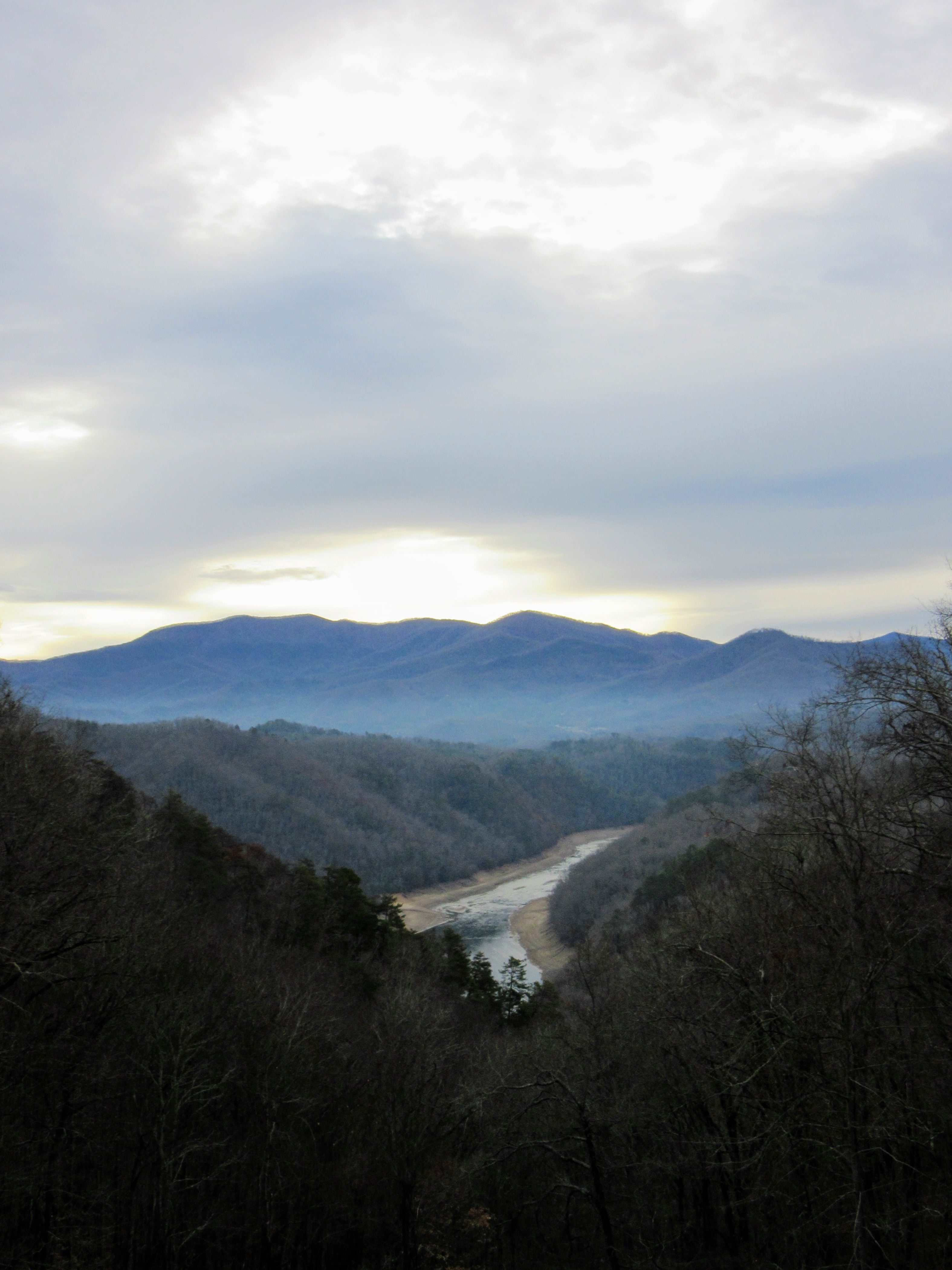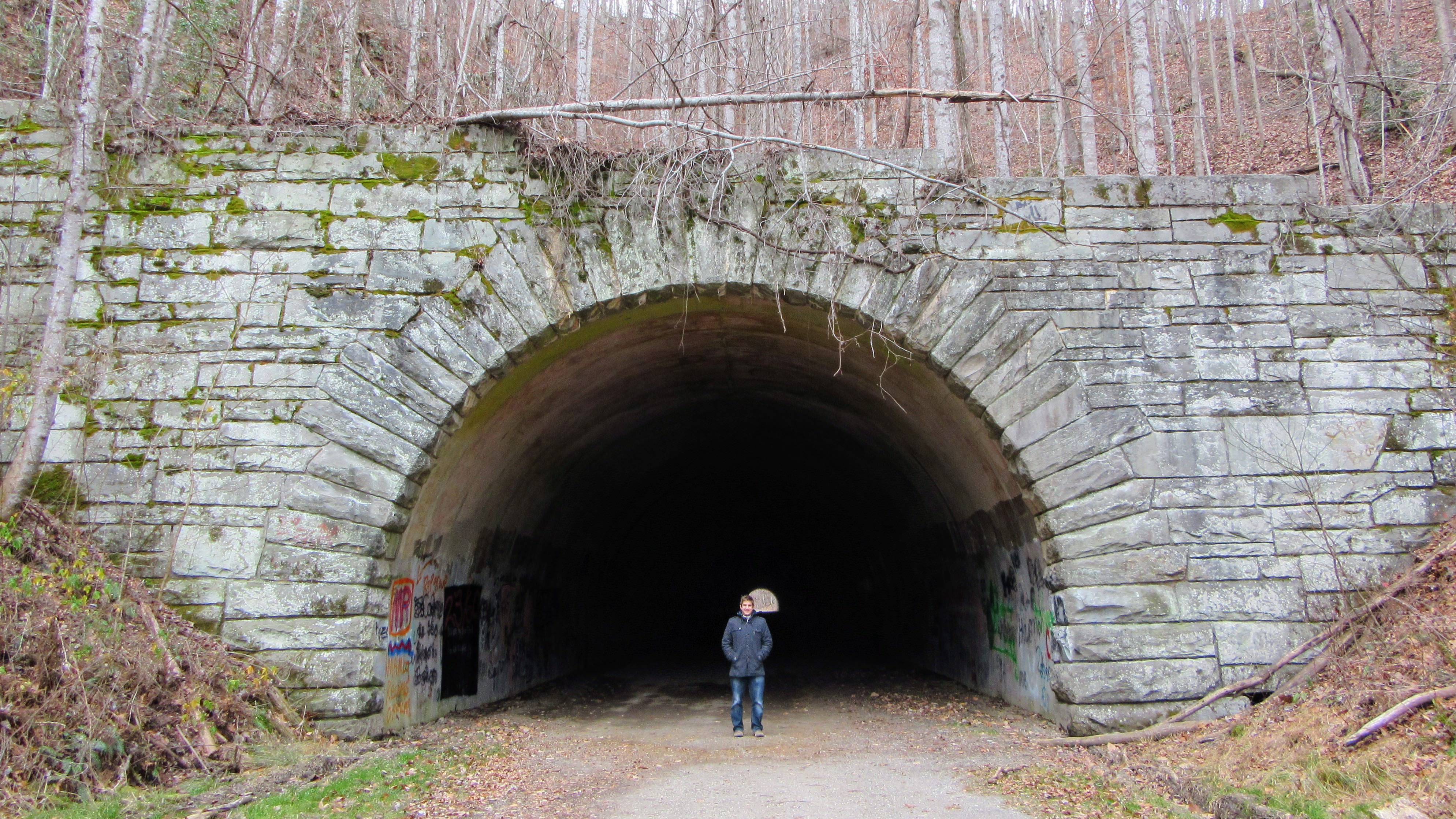 25 – 35 miles:
+ Fontana Dam.
+ Lake Santeetlah.
+ Joyce Kilmer National Forest.
9| Proximity to Bryson City.
Only 13 miles away, this small town is surrounded by mountains and frequented by visitors for the peaceful atmosphere.  We had a great time simply walking around enjoying the city center and grabbing lunch at Nate And Nick's Pizza.  You can find more things to do in Bryson City here.  Unfortunately, I cannot personally recommend a trip on the popular Great Smoky Mountains Railroad in Bryson City as we had a bad experience on it (which I'll be sharing about in a later post).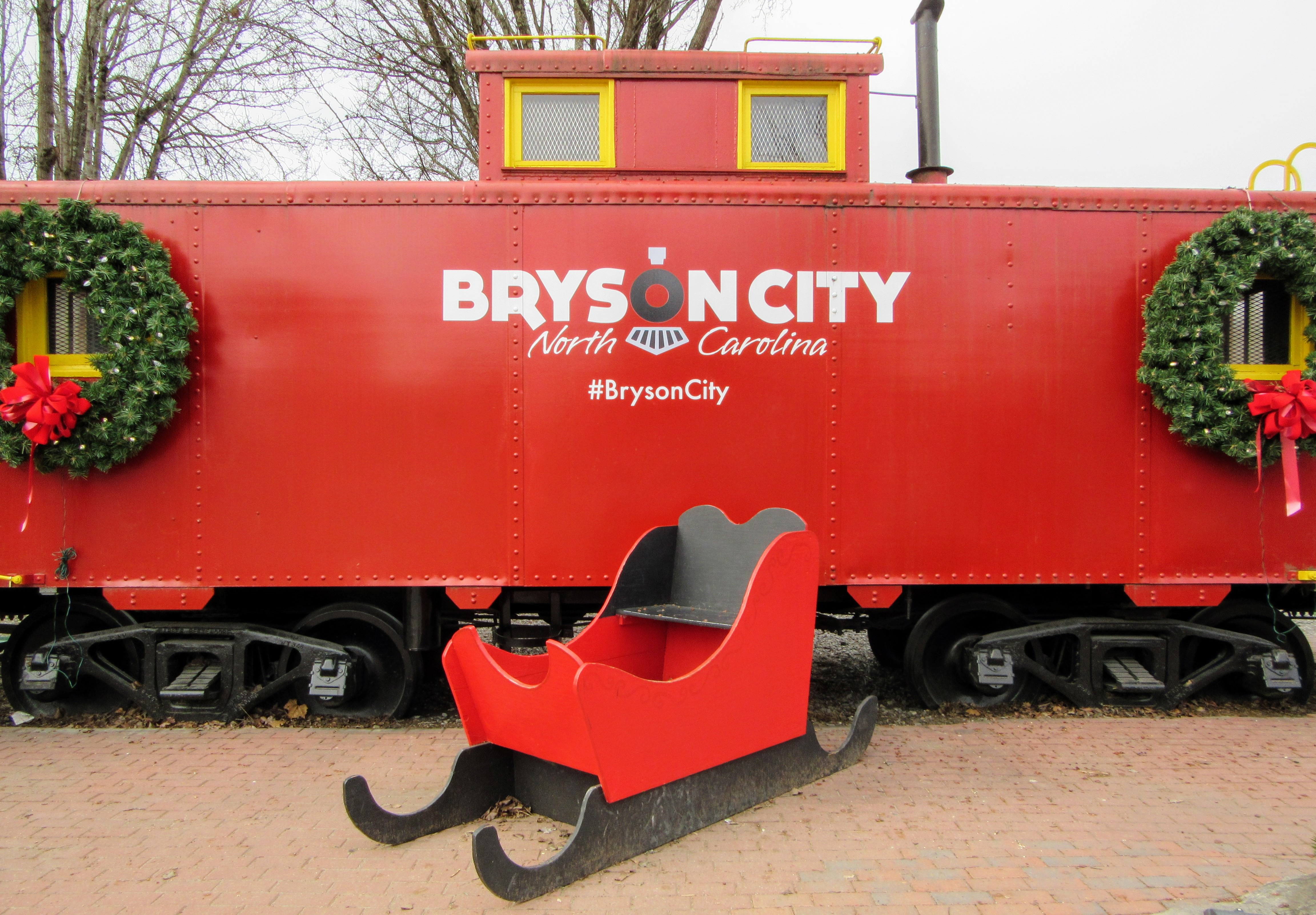 10| The yurt options.
With five yurts available on the ridge, you can choose from a sliding scale of privacy.  Here's a breakdown of the different yurt options:
Cherokee & Tuckaseegee: both yurts are set back from the ridge, with the Cherokee yurt slightly elevated and the Tuckaseegee yurt nestled down into the mountain for a more private space.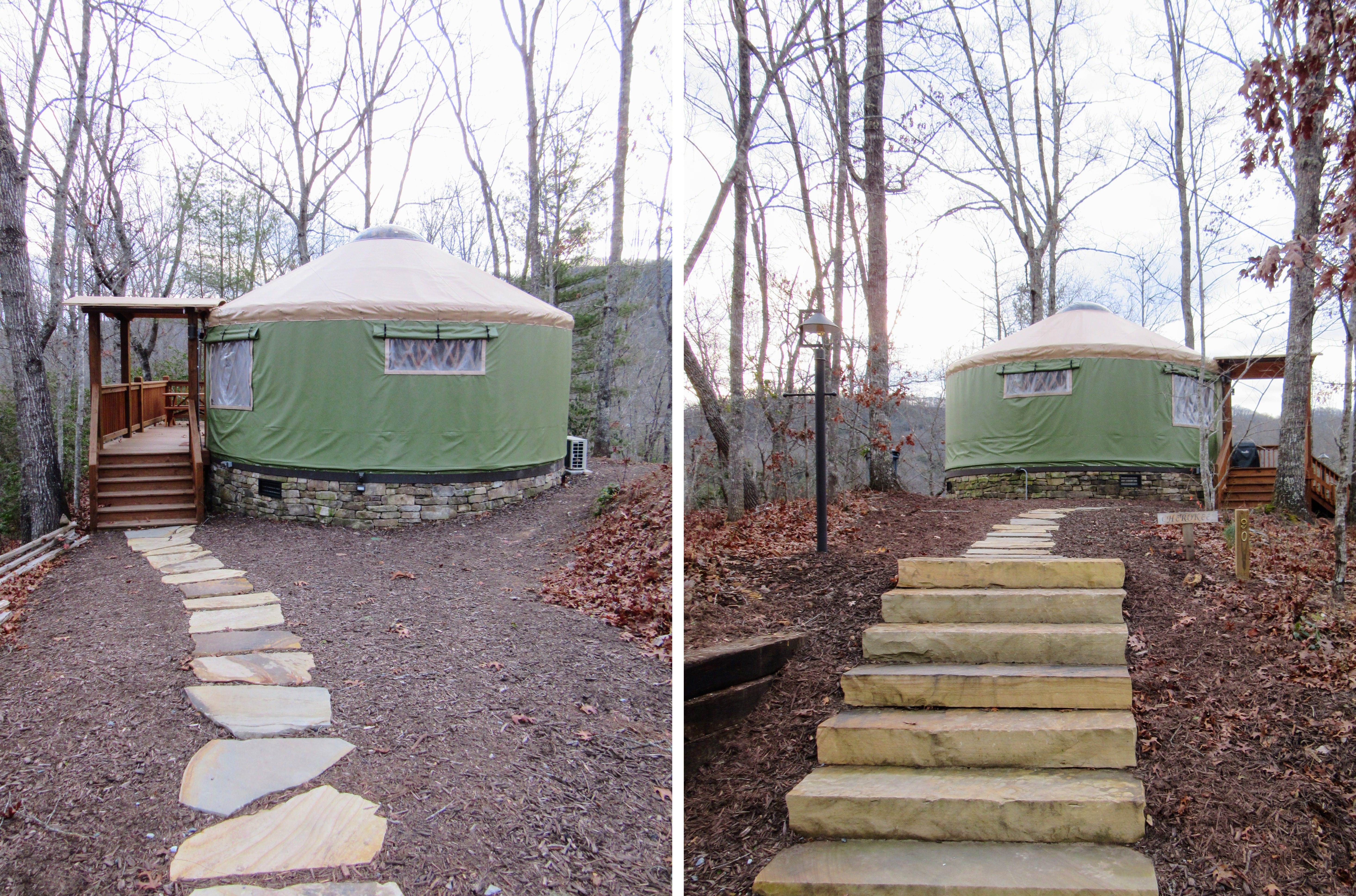 Features:
+ 20 foot suite
+ private fire pit
+ sleeps three with a queen bed and pull-out twin
+ efficiency kitchen (micro-fridge, microwave, coffeepot, and dishware)
The other three yurts (Fontana, Tsali, and Nantahala) are grouped together, sharing a scenic view of the Gorge and a community fire pit.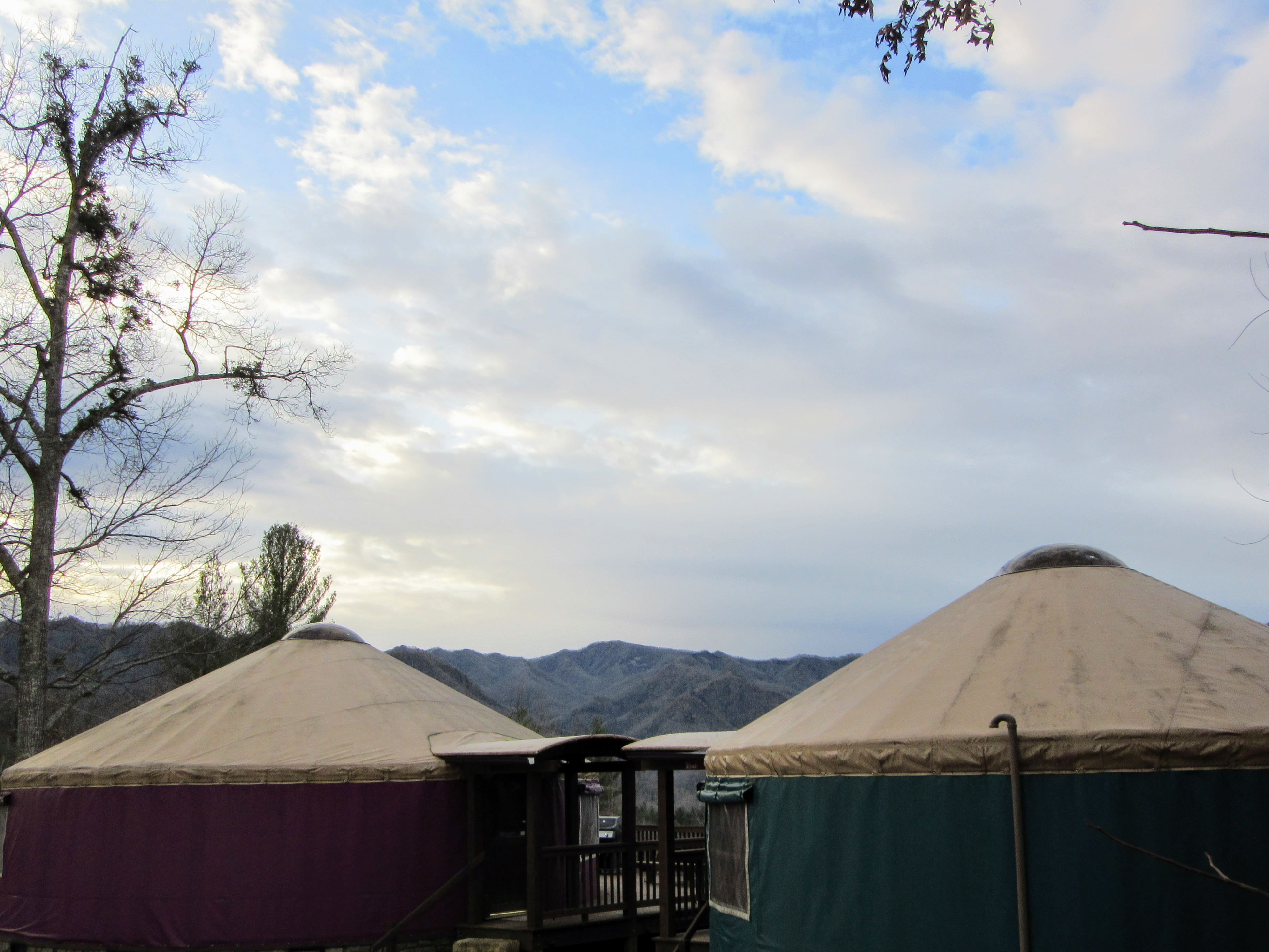 Nantahala & Tsali:
+ 24 foot suite
+ efficiency kitchen
+ sleeps four with two queen beds (Tsali)
+ sleeps four with a king bed and pull-out queen (Nantahala)
Fontana:
+ 30 foot with private bedroom
+ full kitchen plus washer and dryer
+ sleeps six with queen bed, pull-out queen, and two twin beds
More details about the yurts and their rates can be found here.
Need to know:
+ While the yurts provide Wi-Fi, the connection isn't guaranteed; in fact, it didn't work very well for us.  I had reliable phone service with AT&T but Mr. Meena didn't with T-Mobile.  This wasn't a problem for us, since we wanted to disconnect from our busy lives, but you should keep this in mind in case your family needs to reach you for some reason.
+ Since you are technically in a tent you will have some ambient noise from the road and possibly other tents (although quiet hours are enforced).  I normally travel with a fan so this wasn't an issue for me, but you may want to consider bringing one.
+ The gravel road up to the yurts is steep and bumpy but doesn't require a special vehicle to climb (at least not in good weather).  We had no problem driving there in our Mazda3.
+ Your seventh night in a yurt is free.  You can also rent out all five yurts for an exceptional family vacation or retreat.  If you're looking for something special, the Stecoah House is a two-story luxury cabin located on the ridge.  Read my post about the Stecoah House here.
---
Are you ready for an ultimate glamping experience?
Book your "yurt away from home" today!
Want more info?  Read the story of Sky Ridge Yurts here or follow them on Facebook or Instagram.
An ultimate glamping experience in the mountains of North Carolina.
Click To Tweet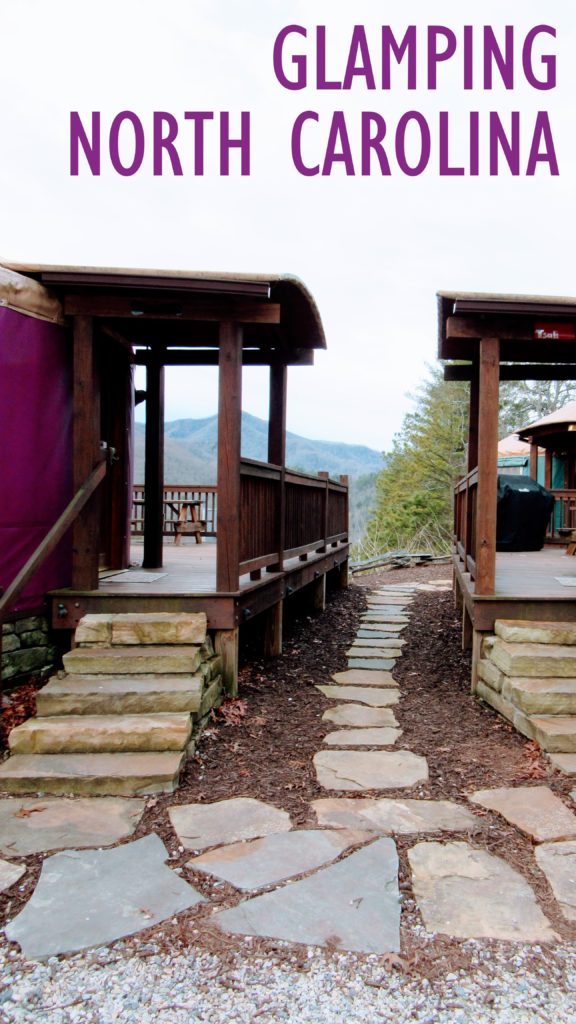 This post is linked up with Fly Away Friday, Weekend Wanderlust, The Weekly Postcard, Wanderful Wednesday, Weekend Travel Inspiration, Feet Do Travel, and Faraway Files: