This is the second post in the blog series One Year Without.  See all of the posts here.
We gave up our habit of driving daily when we moved to Germany without a vehicle.  For the past year we've either walked, used public transport, or used a rental car.  In fact, we only spent 19 days driving over the last year.  It was a pretty big life change for us.  So what was it like?
The planning stage.
The first step to going a year without a vehicle was saying goodbye to our two cars.  This process began by changing our address to the home of Mr. Meena's parents for the duration of our move to Germany.  This was important for many reasons, but especially because their state (SC) has a reciprocity agreement with Germany and ours (NC) did not.  This allowed us to get German drivers licenses without having to take any tests.
An address change also meant a new title, license plate, and registration for Mr. Meena's car.  Thankfully his parents agreed to take care of his car for a year so we left it at their home.  We also upgraded our insurance policy to make sure they would be covered if they had an accident while driving his car.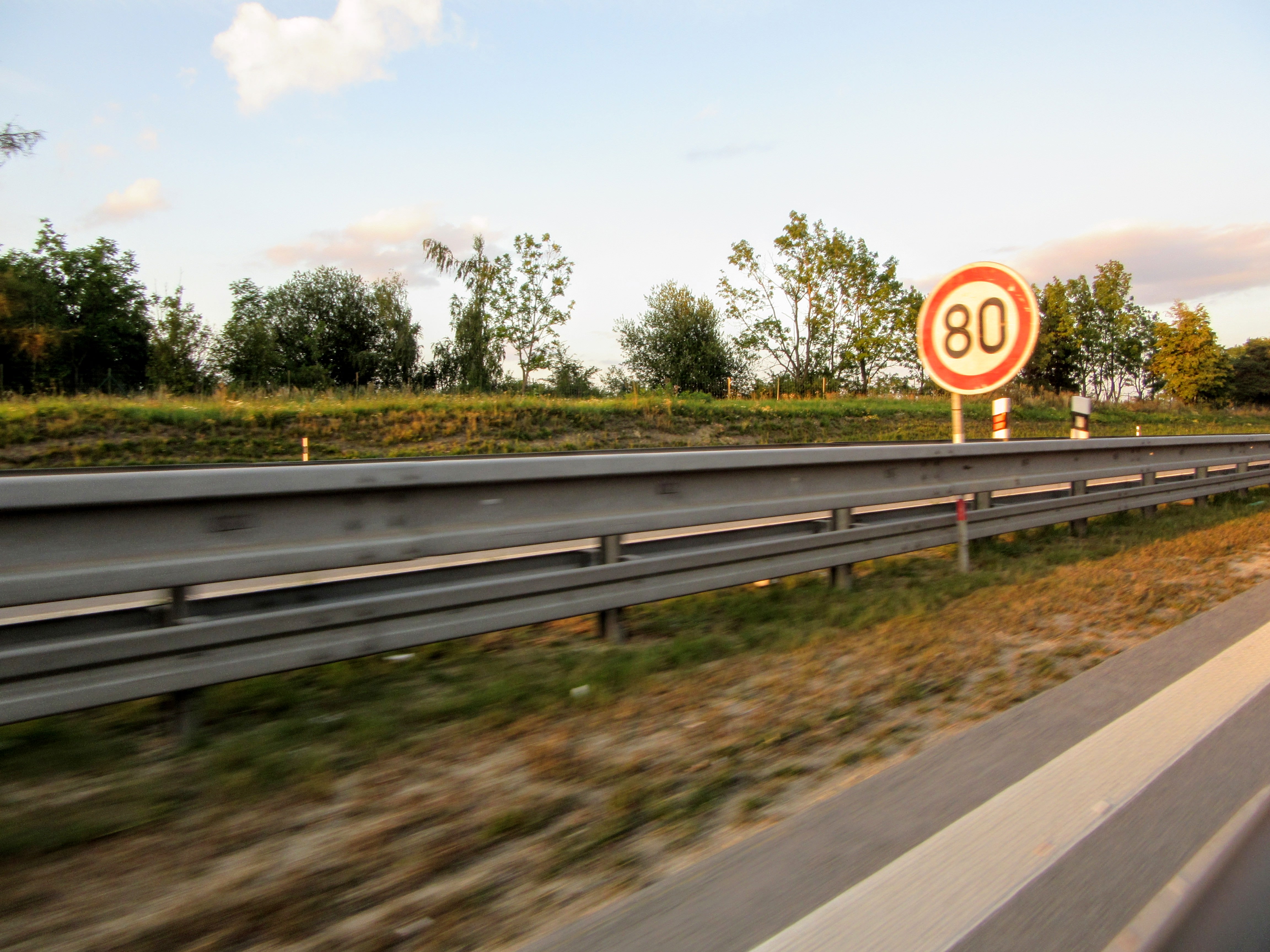 We decided to put my car into long term storage instead of asking someone to take care of it for a year.  We turned in the license plate and let the registration and insurance lapse.  With help from our family, we parked it on a gravel driveway at Mr. Meena's sisters' house and prepped it for storage.  We disconnected the battery, added fuel stabilizer to the tank, covered it, and secured it in place with wheel chocks.  The most difficult part is still ahead of us, since we'll have to get the car back in running order (legally and physically) once we return.  (Update: Fortunately, the process was easier than we expected and we only had to replace the car battery.)
Cost of preparing to move to Germany:
Storing my car: $105
Includes cost of the fuel stabilizer, car cover, wheel chocks, and professional cleaning in preparation for storage.  The gravel for the driveway was provided as a moving gift by a family member (and was important to keep the car from sinking into the ground).
Changing our address from NC to SC: $254
Includes cost of two new drivers licenses and a new title, registration, license plate, and taxes for one car.
Total: $359
The decision.
Confession time.  We didn't exactly chose to live without a vehicle in Germany… the decision was more or less made for us.
As part of our contract with Mr. Meena's company we were entitled to either a private company vehicle or a transportation allowance.  We chose to have a private vehicle but there were no automatic ones available when we arrived (most people in Germany drive manuals, so automatics can be hard to find).  In addition, we realized we would not be able to park the car where we live.  We could park it nearby but it would have been inconvenient and could result in additional costs.  We resigned ourselves to receiving the (generous) transportation allowance instead but I'm so glad it worked out that way.  The money we received turned out to be an excellent source of extra money for our travels throughout Europe.
Money saved.
It's pretty amazing how much money we put into our cars.  Here's a breakdown from our last full year with two vehicles compared to the year without a vehicle in Germany:
One year in the USA with two cars:
Insurance: $2,010
Maintenance: $1,238
Taxes: $289
One car garage at our apartment complex: $680
One year of gas: $1,795
Keep in mind that I was only commuting to work for four out of the 12 months included in that figure; our annual cost of gas was lower than the national average.
Total: $6,012
One year in Germany with one car at home:
Insurance: $1,684
Taxes: $136
Total: $1,820
That's it.  That is the cost for having one personal vehicle, albeit one that we didn't have access to, for an entire year.  In fact, Mr. Meena's parents kindly paid part of those expenses since they are using the car (in addition to paying for gas and maintenance), but I wanted to include the full price here for comparison.  Paying this relatively small amount in order to have a car available, in case we needed to return home unexpectedly for any reason during our year abroad, was worth it for us.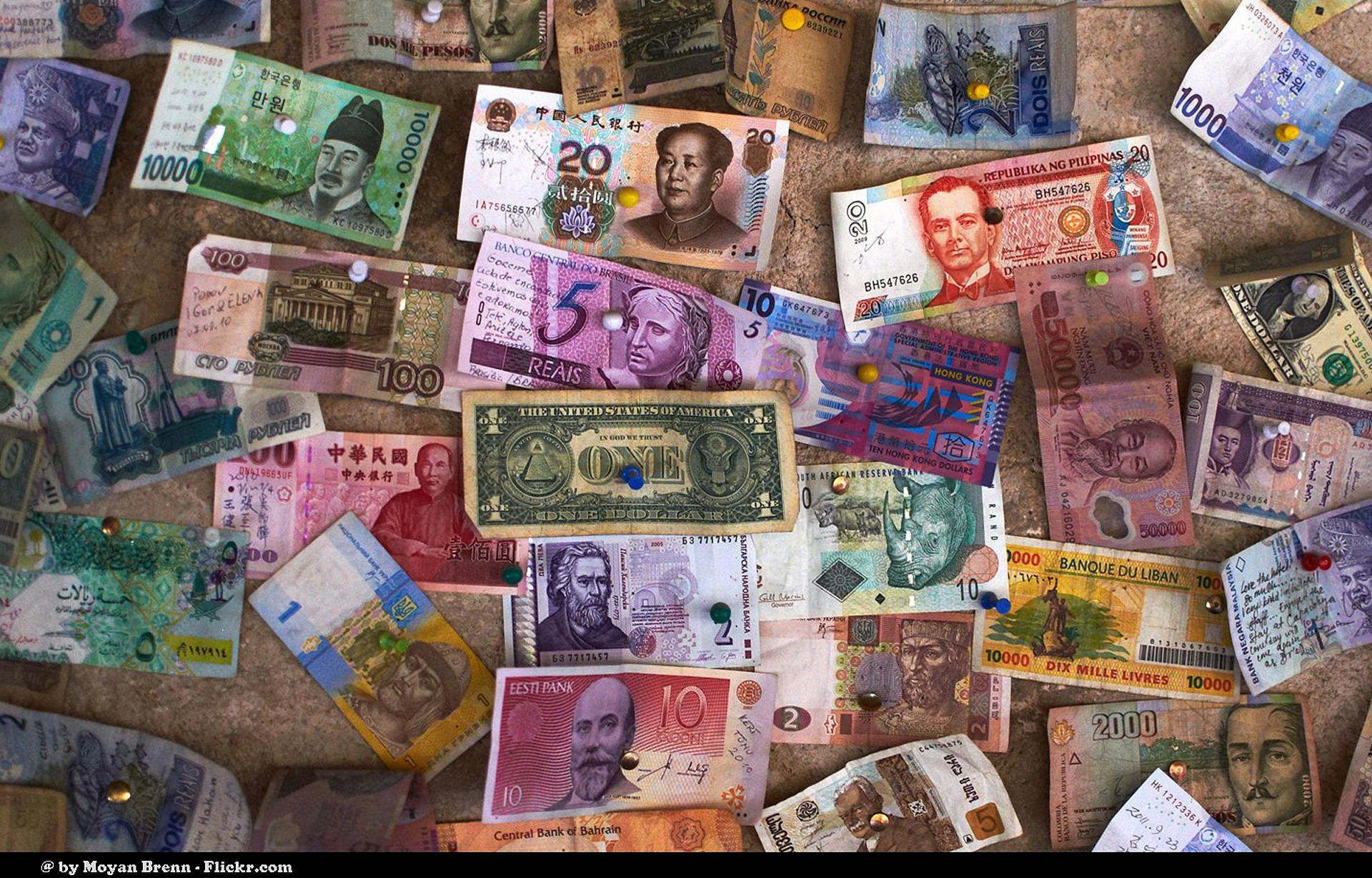 Photo by Moyan licensed under CC BY 2.0.
If you look at it from only this angle, then we saved $4,192 over the past year.  In reality, we saved so much more than this.  There were so many times that I would stop at Starbucks on a whim while driving, or pick up an extra item at the store because I could just throw it in my car to take home.  When I have to physically carry items home I think a lot more about what I actually need; there's no more mindlessly putting stuff into the grocery cart or shopping bag.  Not having regular access to a car has been beneficial to our goal of living more minimally.
Rental cars.
There were eight occasions over the past year when we needed or wanted to rent a car:
Three days during our trip to Holiday Park, Germany in October 2015.
Seven days during our trip to Tannheim, Austria in December 2015.
Four days during our trip to Spain in April 2016.
One day to Berlin, Germany in April 2016 (we took the train back).
Two days to visit Europa Park, Germany in May 2016.
One day to pick up the Meena in laws in May 2016.
Four days during our trip to Poland in August 2016.
Four days during our trip to Sweden in August 2016.
We rent a car when it's difficult, expensive, or time-consuming to reach a place via public transportation, which is often the case when we travel to theme parks.  In some cases, such as our drive to Berlin, we rented a car so that we could stop somewhere specific along the way to our destination.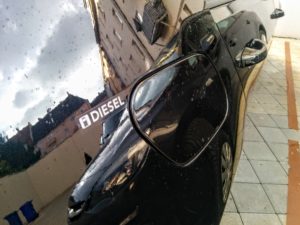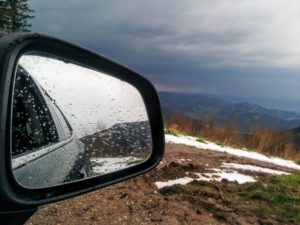 The main difficulty with relying on rental cars is the planning required.  We have to book relatively far in advance to ensure we can get an automatic car and to get lower prices.  We often pick the car up late or turn it in early to save a few bucks, which can impact our trip negatively in terms of when we're able to leave and return.  We also generally avoid paying extra for unlimited mileage, but this can be frustrating – such as when we nearly went over our mileage limit during our trip to Europa Park.
Of course, there are also advantages to using rental cars.  They're typically clean, new, and in good condition.  If anything goes wrong while we're traveling we can exchange it for a new one, like we did when our tire was damaged on the way to the Austria.  We have the flexibility to pick different vehicle types depending on how many people are joining us, our location, or if we need to take more luggage than usual.
Over the past year we've spent approximately $2,031, or an average of $104/day, on rental cars and gas.
Public transportation.
The convenience of public transportation throughout Germany (and Europe) has certainly made life without a vehicle easier to handle.  We've used regional trains in Germany extensively for low cost travel during extended overnight trips as well as for shorter day trips.  We've traveled via high speed trains to many cities, including Amsterdam, Vienna, and Zurich.  We've taken advantage of subway and tram systems in various cities as well.  The one public transportation system that we rarely use is the bus.
At first, using public transportation seemed almost too good to be true.  We'd walk 10 or 15 minutes to one of the two train stations closest to us, hop on board, and be taken to our destination with hardly any effort on our part.  There were bathrooms and snacks available and no backseat driving.  Instead of fighting over who drove or what music we listened to, we could relax with a wine or beer and chat with one another, read a book, or dose off to sleep.  On longer trips, we'd pack our backpacks and head to the local train hub to catch a connecting train.  We'd recline our seats and watch movies comfortably.  It was great.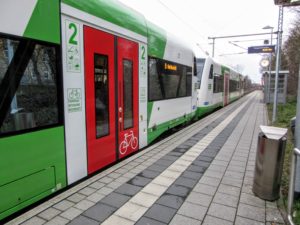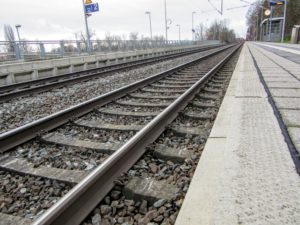 But over time our love of public transportation diminished.  I got tired of rushing out the door to catch the train; my car always waited for me.  The bathrooms on the train were sometimes disgusting or out of order.  We'd inevitably encounter loud drunks, children watching a movie at full volume, or the strange man that refused to stop singing.  We learned what it was like to miss a train, sprint to a connection, and deal with pushy passengers.  We were also wary after an attack on a regional train that we'd recently taken.  Like many Germans, we became frustrated with the Deutsche Bahn train system and their lack of customer service or concern for their passengers.
While we've been very thankful to experience what it's like to have a highly functioning and widely available public transportation system (something we don't have in the USA), we've become less enthusiastic about actually using it.  In fact, we're only taking trips via rental cars during our last month here.
Over the past year we've spent approximately $2,400 while traveling on public transportation.  I'm still tallying up all of our costs (and will eventually update this figure), but this estimate should be close.
Overall.
It's been great for our physical health.  We've walked just about everywhere: the grocery store, the mall, restaurants, and even to the doctor's office.  Mr. Meena has walked to work every single day.  I'm not as likely to pop out for a milkshake when I have to walk half a mile just to get one.  We've only taken the bus or a taxi if we're exhausted, have something heavy to transport, or need to go further locally than we can walk.
It's been great for our emotional health.  Owning a car can be very stressful.  We haven't had to take our cars to the shop, frequently deal with road rage, or end up in a traffic jam when we need to go somewhere.  We didn't need to spend time on chores like washing the car or filling it up with gas.  When you only use cars for vacations, it's suddenly a lot more fun to drive.
It's been great for our desire to embrace minimalism.  We can't easily drive to IKEA or transport larger items home.  We can't buy as much when we come across a cute German market or go shopping.  It's made us think harder about what we purchase and buy less as a result.  We evaluate our decisions more thoroughly and we've been happier to live with less stuff and less busyness in our lives.
It's been amazing for our finances and ability to travel.  Here's our budget wrap up for the past year: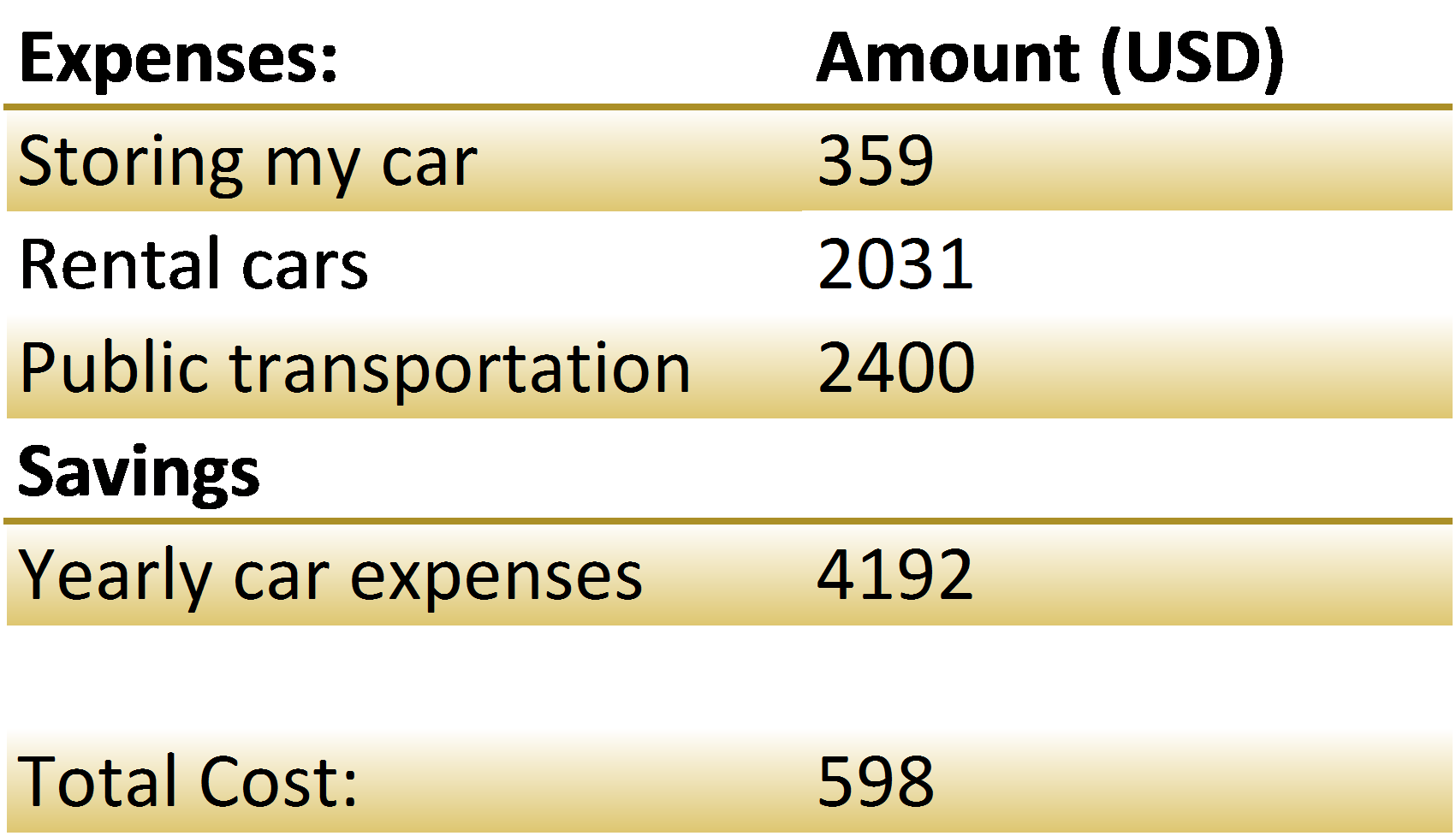 While it's great that we saved nearly $4,200 by going without our vehicles for a year, it's kind of amazing that traveling extensively for a year via public transport and rental cars only cost us $600 more than our annual cost of vehicles.  Not only did we travel frequently – spending 64 out of 366 days on the road – but we didn't necessarily travel on a budget.  We like to save money when we can but we also splurge when we want to, like when we forked up $100 for spontaneous train tickets to Lucerne while we were in Zurich.
Furthermore, if we had also put Mr. Meena's car into storage for a year then we could have saved up to $6,000 and our travel costs would have been covered with $1200 to spare.  Giving up our cars was part of the reason why we were able to dedicate a large portion of funds towards amazing travel experiences while simultaneously putting 55% of our yearly income into savings.
The idea of giving up your private vehicle is so unusual for the typical American (us included).  Having a vehicle in the USA is generally considered a must-have, non-optional expense (unless you live in a major city).  But what if it wasn't?  What could we do with that money if we tried to live differently?  Perhaps the best part of all this is that we gained a vastly different outlook by giving something up.  If we could go without a car for a year, could we also go without a large home in the USA once we return?  Could we sell most of that clutter that we put into storage?  Could we cut out consuming attitudes, materialism, and physical excess?  I'm so excited to see what our one year without will inspire us to accomplish in the future.
Giving up our vehicles for a year was a great decision in a number of ways, but it was certainly more easily accomplished thanks to the great (if sometimes frustrating) public transportation in Germany, the compact German city we live in, and our ability to use rental cars when we needed to.
Would you give up your personal vehicle for a year?
---
Read the next post in the series.
One year without a vehicle - how we benefited from going without.
Click To Tweet
Pin this: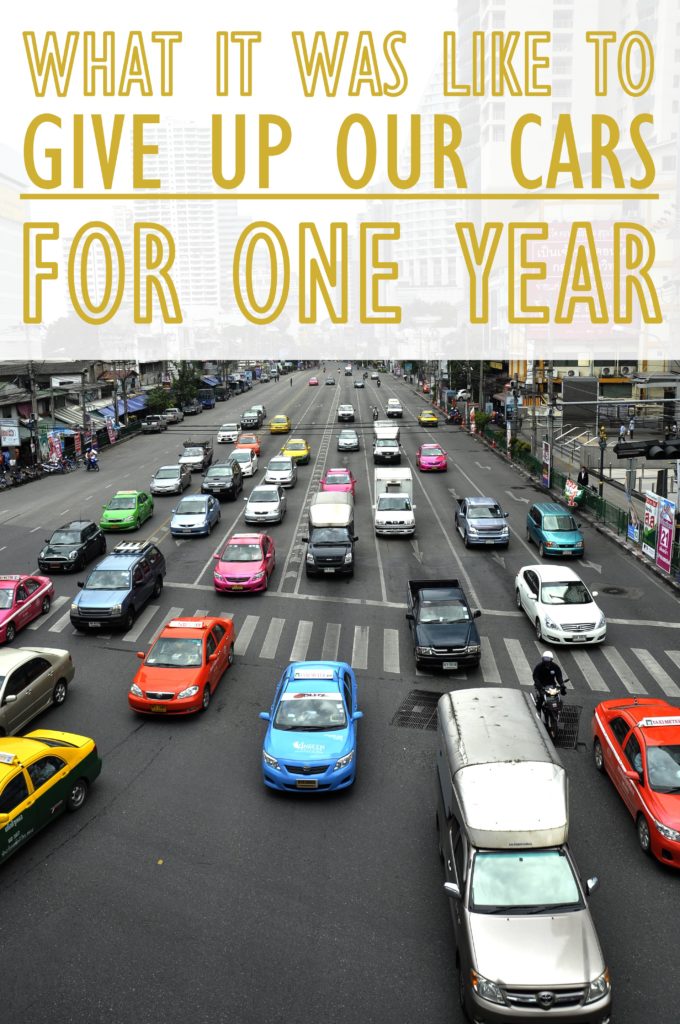 Photo by Marsha licensed under CC BY-NC 2.0. 
Modifications made by My Meena Life.
Featured photo by Peter licensed under CC BY-NC 2.0.
Note: all numbers included in the financial calculations are from our first 12 months in Germany.  We are living here for a total of 13 months (until October 1st, 2016), but I only included costs from the first full year in this post.