I am delighted that Rhiann from My Brain Lesion and Me found my blog worthy of A Lovely Blog Award.  Rhiann is a fellow chronic illness blogger from the UK who lives with a neurological condition.  I've found her blog to be very relatable and also lovely.  One of my favorite posts by her is 2017: A Year for Grace, where she talks about showing kindness to yourself as a chronic illness warrior when it's hard to follow through.
A Lovely Blog Award regularly circulates around the internet as it is passed along from one blogger to another.  I'm choosing to accept this for-bloggers-by-bloggers award because we all need to share the support and love in the blogosphere.
Here are A Lovely Blog Award Rules:
1| Thank your nominator (and include a link to their site).
2| Post about the award.
3| Share seven facts about yourself.
4| Nominate up to 15 other people.
5| Let your lovely nominees know!
Seven facts about the Meena behind the life.
I found this section a bit challenging as I'd already cherry picked 10 interesting facts about myself for the Liebster Award.
1| I've traveled to 13 different countries.
2| I've visited 20+ theme parks (so far) as my husband is a roller coaster fanatic.
3| I love cold coffee and prefer it to hot coffee all year round, no matter how cold the temperature is.
4| I do not like cheese (and neither does Mr. Meena).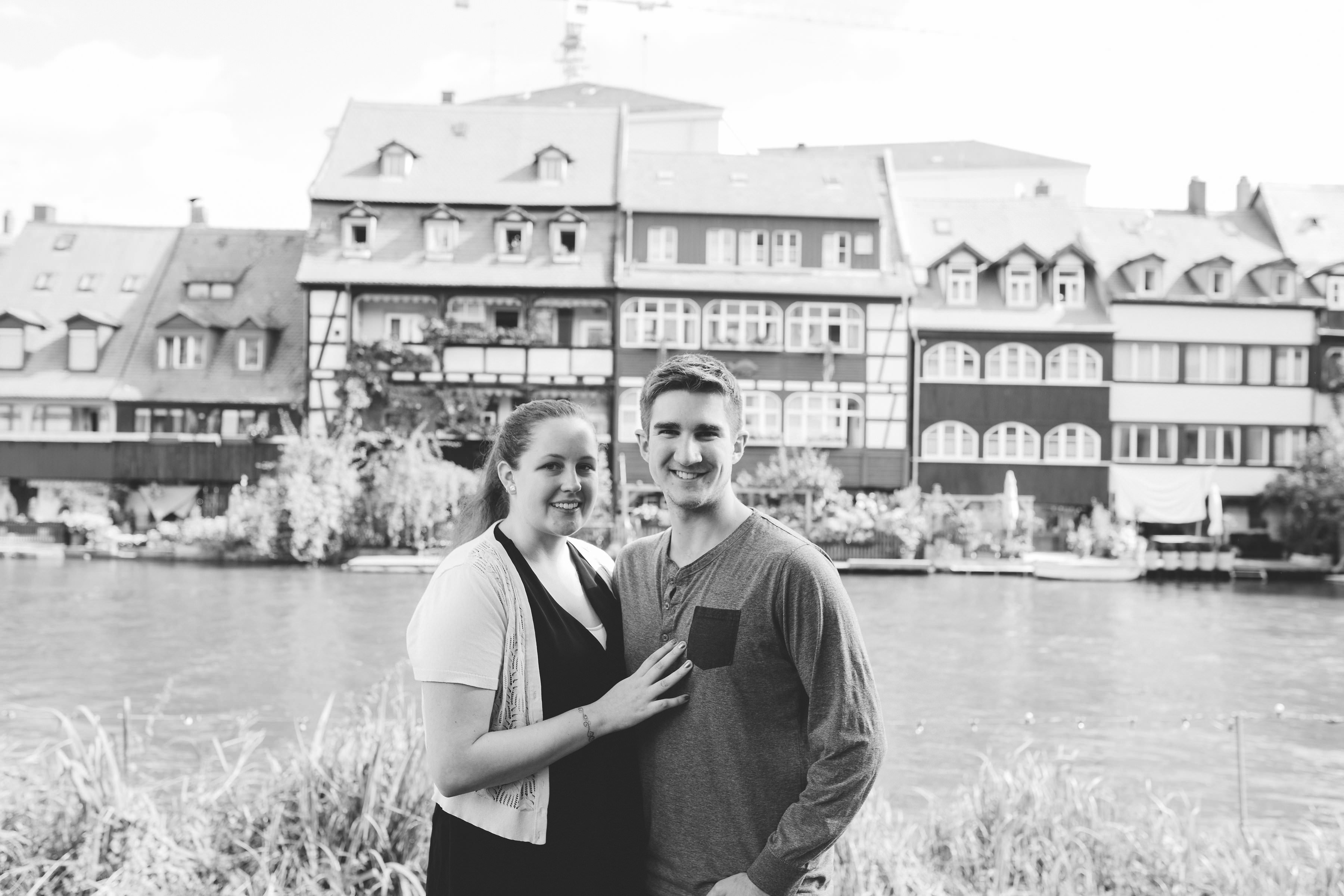 5| I changed my name from Amanda to Ava when I was six years old because there were too many Amanda's in my class.  (Which has backfired because now Ava is one of the most popular baby names in the United States).
6| I lived in a hotel as an expat in Germany for 13 months.
7| I worked as a chemist before I moved to Germany / became ill / started blogging full-time.
Who I'm nominating:
Lisa from Damsel in a Dress.
I think I have fallen in blogger love (is that a thing?) with Lisa as I've been binge reading her blog for the past few weeks.  Lisa writes a chronic illness blog injected with humor and has the gift of making me laugh – loudly – when I read her posts.  Among other illnesses, she has lupus (which I also have) and writes about it in a relatable and refreshing manner:
When I was first diagnosed with lupus I didn't really know how to explain it to others. I kind of wanted to carry around a set of those little dinky cars in my pocket so when someone inevitably said "Oh, you have lupus? What is lupus?" I could just take the dinky cars out of my pocket and enact some sort of minuscule car crash with a bunch of flips and a car ending up in a ditch and then maybe depending on how I was feeling at a particular moment I would then use a bic lighter to light that car on fire.
– How to explain lupus to people with functioning immune systems.
Sarah from Obligatory Traveler.
A fellow writer and traveler, Sarah has three chronic illnesses (including lupus) and is determined to see the world anyway.  I'm inspired by Sarah not just because we have so much in common, but because she writes openly about her life and travels with chronic illnesses:
Fortunately for me, my pulmonary hypertension was caught early… The condition is incurable however, so I'm stuck with it. Actually, I'd like to think that it is unluckily stuck with me. I'm not in the habit of feeling sorry for myself. I am a fierce kick ass warrior. I plan to continue to travel for as long as it is possible, which will hopefully be a very long time.
– How travel most likely saved my life.
Stacey from Chronically Whole.
Stacy writes about chronic illness with the objective of creating a safe, helpful space for others.  I've found her writing to be very meaningful and heartfelt.  I connect with her writing on a deep level and I'm often thankful that she's expressed something I've found hard to put into words.
Please, friends, please learn to sit with us in the devastation. Please, stop rushing the grief! Please, don't underestimate the arduous task of burying one life, one self and raising up a new one!
– How One "Spoonie's" Bravery Healed My Heart.
---
Dear nominees, don't feel like you must accept this award.  But do feel like you're a lovely blogger!
Featured photo: background by MyPik; heart icon from Flaticon by Oliver licensed under CC 3.0 BY.